from RT: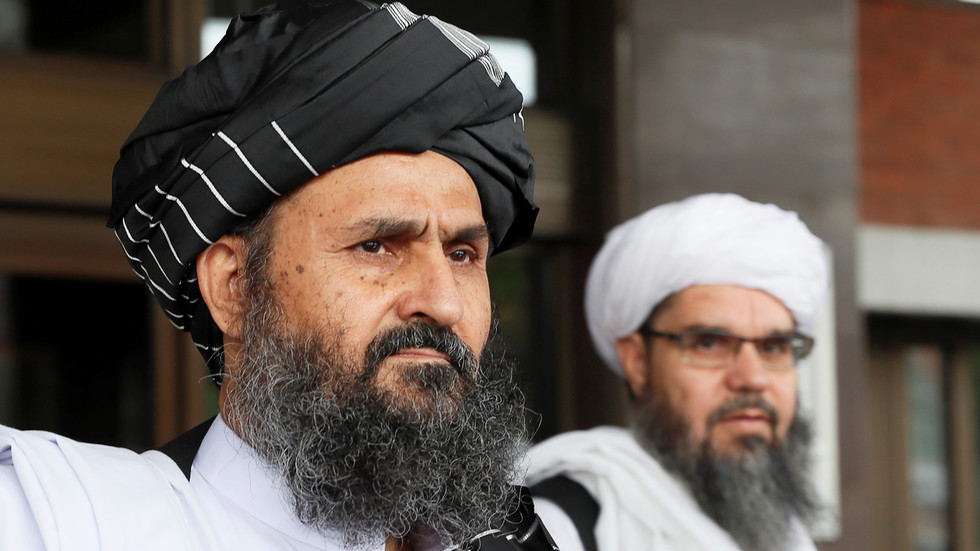 The Taliban has begun to fill government positions following its successful conquest of Afghanistan. Among the names are people still on the UN Security Council sanction list and a minister with a $5-million US bounty on his head.
Mullah Mohammad Hassan Akhund, a co-founder and head of the Taliban's leadership council, was named acting Prime Minister of Afghanistan on Tuesday, with other senior Taliban leaders approving his nomination. Mullah Abdul Ghani Baradar, considered the militant group's de-facto leader, was named Deputy Prime Minister, according to a Taliban spokesman.
TRUTH LIVES on at https://sgtreport.tv/
Taliban cabinet, key positions:
Mullah Yacoob – Minister of Defence
Siraj Haqqani – Minister of Interior
Mullah Hassan Akhund – head of council of ministers pic.twitter.com/ixwfxrYrOp

— Abdullah Hamim (@abdullahhamim5) September 7, 2021
Akhund is considered a terrorist by the UN, EU and UK, and has been sanctioned by the UN Security Council, along with every member of the Taliban government named on Tuesday. The US considers some Taliban factions to be Foreign Terrorist Organizations, and sanctions the entire Taliban as a 'Specially Designated Global Terrorist' organization.
Baradar was once hunted by the US, before being captured and jailed by Pakistani authorities. After eight years in a Pakistani prison, he was released in 2018 and two years later made history by becoming the first Taliban leader to speak directly to a US president, when he talked to then-President Donald Trump by phone after signing a peace deal with the US.
Taliban announces interim government: Mullah Muhammad Hassan to be the Prime Minister, Mullah Yaqub to be Defense Minister and Sirajuddin Haqqani to be Interior Minister.

— Ieshan Wani (@Ieshan_W) September 7, 2021
Sirajuddin Haqqani was named Acting Interior Minister, with his appointment standing out for one reason: Haqqani is considered an international terrorist by US authorities, with the FBI offering a reward of up to $5 million for information leading to his arrest.