from RT: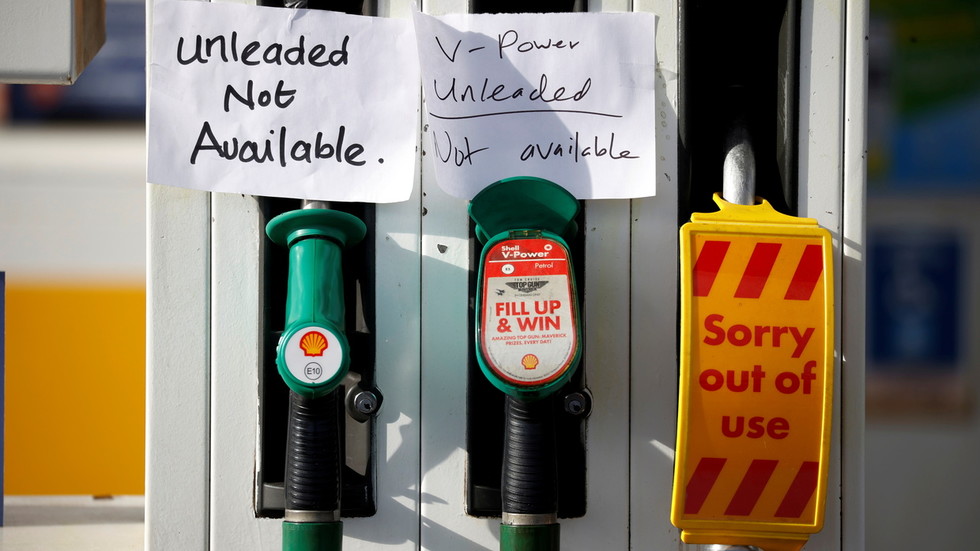 The deepening energy crisis in Britain has reached fuel supply, with large queues spotted at petrol stations across the country. One of the providers, EG Group, has imposed a £30 limit due to a surge in demand.
Long queues of cars at petrol stations were spotted across the UK on Friday, with hundreds of motorists seeking to top off their tanks amid fears of fuel shortages.
TRUTH LIVES on at https://sgtreport.tv/
Brexiters wanted to go back to before the EU. Well, here we are…queues at petrol stations! #BrexitReality pic.twitter.com/ijk67jXhte

— Sue💙Woke AF, Save Lives, Wear A Mask (@suehard) September 24, 2021
Some petrol stations ran out of fuel and closed, while many others lacked at least one brand of fuel, according to British media reports. Around 20 of 1,200 stations run by BP have been temporarily closed, while ExxonMobil's Esso stated that "a small number" of its 200 Tesco Alliance got affected by the crisis.
Queues at petrol stations? Sounds like a good time to try, or revert back to, public transport (bus and rail)! pic.twitter.com/PPWhb25aKY

— Marc Reddy (@MarcReddy) September 24, 2021
EG Group, a British retailer operating nearly 400 retail sites across the UK, has imposed a flat £30 limit on purchases of any type of fuel. The company said the cap was introduced due to an "unprecedented customer demand."