by Harvey Organ, Harvey Organ Blog: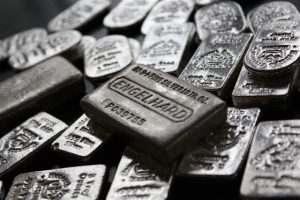 GOLD UP $10.00 TO $1763.30//SILVER DOWN 17 CENTS TO $22.22// HUGE ADVANCE IN GOLD STANDING AT 9.054 TONNES//SILVER OZ STANDING: 28,140,000 OZ//EVERGRANDE COLLAPSE CAUSES BOURSES AROUND THE WORLD TO CRASH BADLY//COVID COMMENTARIES//VACCINE UPDATES//IVERMECTIN UPDATES//LETTERS FILED WITH THE INTERNATIONAL CRIMINAL COURT AT THE HAGUE RE THE WAR CRIMES AGAINST HUMANITY//LETTERS FILED LUC MONTAGNIER , DR RICHARD FLEMING AND ONE OTHER PERSON//GAS PRICES RISE AGAIN IN UK AND EUROPE SETTING OFF MAJOR PROBLEMS FOR MANY INDUSTRIES INCLUDING THE POULTRY INDUSTRY IN THE UK//SWAMP STORIES FOR YOU TONIGHT
TRUTH LIVES on at https://sgtreport.tv/
GOLD:$1763.30 UP $10.00   The quote is London spot price
Silver:$22.22 DOWN 17  CENTS  London spot price ( cash market)
Gold $1764.50
silver:  22.27
As farcical as it may be gold went up 0.99%, and just 4 ticks shy of the cartel's mythical 1% rule, on news of the Evergrande China contagion. Hoo boy are they gonna need a LOT of CTRL-P to tame this economic meltdown monster. Cascading defaults, daisy chain reactions, and all the usual economic TEOTWAKI descriptions apply. You know it's bad when the PPT allows the Dow to drop over 800 points. (and falling). Next up: miracle 3:30p rally? If not the PPT is serious this time about bringing equity PE's down from infinity, to mere triple digit. In spite of the state of torpor with the metals look for new CME margin hikes on gold and silver. You can't have a precious metal going sharply nowhere acting, well, normal.
PLATINUM AND PALLADIUM PRICES BY GOLD-EAGLE (MORE ACCURATE)
PLATINUM  $913.75 DOWN  $27.85
PALLADIUM: $1887.70 down $125.75/OZ
Editorial of The New York Sun | February 1, 2021
end
DONATE
Click here
 if you wish to send a donation. I sincerely appreciate it as this site takes a lot of preparation.
COMEX DETAILS//NOTICES FILED
JPMorgan has been receiving gold with reckless abandon and sometimes supplying (stopping)
receiving today 369/376
EXCHANGE: COMEX
CONTRACT: SEPTEMBER 2021 COMEX 100 GOLD FUTURES
SETTLEMENT: 1,749.400000000 USD
INTENT DATE: 09/17/2021 DELIVERY DATE: 09/21/2021
FIRM ORG FIRM NAME ISSUED STOPPED
____________________________________________________________________________________________
099 H DB AG 319
118 C MACQUARIE FUT 1
435 H SCOTIA CAPITAL 3
657 C MORGAN STANLEY 11 2
657 H MORGAN STANLEY 1
661 C JP MORGAN 369
737 C ADVANTAGE 2
905 C ADM 44
____________________________________________________________________________________________
TOTAL: 376 376
MONTH TO DATE: 2,782
NUMBER OF NOTICES FILED TODAY FOR  SEPT. CONTRACT: 376 NOTICE(S) FOR 37,600 OZ  (1.1695 tonnes)
TOTAL NUMBER OF NOTICES FILED SO FAR THIS MONTH:  2782 FOR 278200 OZ  (8.653 TONNES)
SILVER//sept CONTRACT
6 NOTICE(S) FILED TODAY FOR  30,000   OZ/
total number of notices filed so far this month 5301  :  for 26,505,000  oz
BITCOIN MORNING QUOTE  $43,600 DOWN 3822  DOLLARS
BITCOIN AFTERNOON QUOTE.:$43,944  DOWN 3436 DOLLARS.
xxxxxxxxxxxxxxxxxxxxxxxxxxxxxxxxxxxxxxxxxxxxx
GLD AND SLV INVENTORIES:
Gold
WITH GOLD  UP $10.00 AND NO PHYSICAL TO BE FOUND ANYWHERE:
A HUGE CHANGE IN GOLD INVENTORY AT THE GLD:  A DEPOSIT OF 1,74 TONNES OG GOLD INTO THE GLD.
WITH RESPECT TO GLD WITHDRAWALS:  (OVER THE PAST FEW MONTHS)
GOLD IS "RETURNED" TO THE BANK OF ENGLAND WHEN CALLING IN THEIR LEASES: THE GOLD NEVER LEAVES THE BANK OF ENGLAND IN THE FIRST PLACE. THE BANK IS PROTECTING ITSELF IN CASE OF COMMERCIAL FAILURE
ALSO INVESTORS SWITCHING TO SPROTT PHYSICAL  (phys) INSTEAD OF THE FRAUDULENT GLD//
THIS IS A MASSIVE FRAUD!!
GLD  1001.66 TONNES OF GOLD//
Silver
AND WITH NO SILVER AROUND  TODAY: WITH SILVER DOWN 45 CENTS
NO CHANGES  IN SILVER INVENTORY AT THE SLV:
INVESTORS ARE SWITCHING SLV TO SPROTT'S PSLV
WITH REGARD TO SILVER WITHDRAWALS FROM THE SLV:
THE SILVER WITHRAWALS ARE ACTUALLY "RETURNED" TO JPM, AS JPMORGAN CALLS IN ITS LEASES WITH THE SLV FUND.  (THE STORY IS THE SAME AS THE BANK OF ENGLAND'S GOLD). THE SILVER NEVER LEAVES JPMORGAN'S VAULT. THEY ARE CALLING IN THEIR LEASES FOR FEAR OF SOLVENCY ISSUES.
INVENTORY RESTS AT:
544.624  MILLION OZ./SLV
xxxxx
GLD closing price//NYSE 164,95 UP 1.18 OR 0.72%
XXXXXXXXXXXXX
SLV closing price NYSE 20.59 DOWN $.15 OR 0.720%
XXXXXXXXXXXXXXXXXXXXXXXXX
xxxxxxxxxxxxxxxxxxxxxxxxxxxxxxxxxxxxxxxxxxxxxxxxxxxxxxxxxxxxxxxxxxxxxxxxxx