by Harvey Organ, Harvey Organ Blog: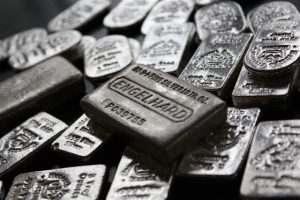 GOLD UP $1.20 TO $1792.60/SILVER DOWN 12 CENTS TO $23.75//GOLD STANDING INCREASES TO 3.738 TONNES/SILVER INCREASES TO27.535 MILLION OZ//COVID UPDATES/VACCINE COMMENTAIRES/IVERMECTIN UPDATES://ENGLAND OUTLAWS VACCINE PASSPORTS//3 COUNTRIES HAVE STOPPED VACCINES//MASK MANDATES: GERMANY, PORTUGAL AND DENMARK//NEW STUDY FINDS YOUNG BOYS AT GREATER RISK OF HEART ATTACKS AFTER TWO VACCINATIONS THAN YOUNG GIRLS: MUST BE THAT TESTOSTERONE INFLUENCES THE SPIKE PROTEIN IN A HARMFUL WAY//PANEL OF USA SCIENTISTS NOW STATE THAT THERE IS NO NEED FOR THE BOOSTER SHOT!! (ACTUALLY NO NEED FOR ANY VACCINE SHOT!!//NOW CITIZENS OF TURKEY PROTEST THE VACCINE PASSPORT//FAUCI CANNOT GIVE AN EXPLANATION AS TO WHY ONE'S ANTIBODIES FORMED AFTER COVID ATTACK IS WORSE THAN VACCINE//MICHIGAN HEALTH CARE SYSTEM SAYS THE SAME THING!//USA DEFICIT FOR 11 MONTHS AT 2.7 TRILLION DOLLARS//SWAMP STORIES FOR YOU TONIGHT
TRUTH LIVES on at https://sgtreport.tv/
GOLD:$1792.60 UP $1.20   The quote is London spot price
Silver:$23.75 DOWN 12  CENTS  London spot price ( cash market)
Closing access prices:  London spot
i)Gold : $1793.50 LONDON SPOT  4:30 pm
ii)SILVER:  $23.74
//LONDON SPOT  4:30 pm
Robert H for us to ponder!
> If you ever feel that life is pointless or that your life is going around  in circles, just remember it took twenty years and four presidents and trillions of dollars to replace the Taliban with the Taliban. And this is called leadership!
PLATINUM AND PALLADIUM PRICES BY GOLD-EAGLE (MORE ACCURATE)
PLATINUM  $965.60 UP  $7.50
PALLADIUM: $2089.95  down $44.35   PER OZ.
Editorial of The New York Sun | February 1, 2021
end
DONATE
Click here
 if you wish to send a donation. I sincerely appreciate it as this site takes a lot of preparation.
COMEX DETAILS//NOTICES FILED
JPMorgan has been receiving gold with reckless abandon and sometimes supplying (stopping)
receiving today 0/0
NUMBER OF NOTICES FILED TODAY FOR  SEPT. CONTRACT: 0 NOTICE(S) FOR 0 OZ  (0.0000 tonnes)
TOTAL NUMBER OF NOTICES FILED SO FAR THIS MONTH:  1053 FOR 105,300 OZ  (3.2752 TONNES)
SILVER//sept CONTRACT
6 NOTICE(S) FILED TODAY FOR  30,000   OZ/
total number of notices filed so far this month 5217  :  for 26,085,000  oz
BITCOIN MORNING QUOTE  $44,764 DOWN 965  DOLLARS
BITCOIN AFTERNOON QUOTE.:$44,860  DOWN 871  DOLLARS
xxxxxxxxxxxxxxxxxxxxxxxxxxxxxxxxxxxxxxxxxxxxx
GLD AND SLV INVENTORIES:
Gold
WITH GOLD  UP $1.70 AND NO PHYSICAL TO BE FOUND ANYWHERE:
NO CHANGES IN GOLD INVENTORY AT THE GLD:
WITH RESPECT TO GLD WITHDRAWALS:  (OVER THE PAST FEW MONTHS)
GOLD IS "RETURNED" TO THE BANK OF ENGLAND WHEN CALLING IN THEIR LEASES: THE GOLD NEVER LEAVES THE BANK OF ENGLAND IN THE FIRST PLACE. THE BANK IS PROTECTING ITSELF IN CASE OF COMMERCIAL FAILURE
ALSO INVESTORS SWITCHING TO SPROTT PHYSICAL  (phys) INSTEAD OF THE FRAUDULENT GLD//
THIS IS A MASSIVE FRAUD!!
GLD  998.17 TONNES OF GOLD//
Silver
AND WITH NO SILVER AROUND  TODAY: WITH SILVER DOWN 12 CENTS
A HUGE CHANGE  IN SILVER INVENTORY AT THE SLV: A WITHDRAWAL OF 2.13 MILLION OZ FROM THE SLV
INVESTORS ARE SWITCHING SLV TO SPROTT'S PSLV
WITH REGARD TO SILVER WITHDRAWALS FROM THE SLV:
THE SILVER WITHRAWALS ARE ACTUALLY "RETURNED" TO JPM, AS JPMORGAN CALLS IN ITS LEASES WITH THE SLV FUND.  (THE STORY IS THE SAME AS THE BANK OF ENGLAND'S GOLD). THE SILVER NEVER LEAVES JPMORGAN'S VAULT. THEY ARE CALLING IN THEIR LEASES FOR FEAR OF SOLVENCY ISSUES.
INVENTORY RESTS AT:
545.735  MILLION OZ./SLV
xxxxx
GLD closing price//NYSE 167,72 UP  0.54 OR 0.32%
XXXXXXXXXXXXX
SLV closing price NYSE 22.01 UP $.01 OR 0.02%
XXXXXXXXXXXXXXXXXXXXXXXXX
xxxxxxxxxxxxxxxxxxxxxxxxxxxxxxxxxxxxxxxxxxxxxxxxxxxxxxxxxxxxxxxxxxxxxxxxxx