from ZeroHedge: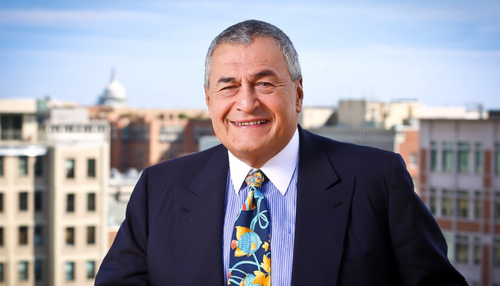 Chinese telecom giant Huawei is hiring Democratic lobbyist Tony Podesta to try and 'warm relations with the Biden administration,' according to Politico which cites two people familiar with the matter.
Podesta will work to advance a variety of the company's goals in Washington, according to one of the people. He declined to comment. A spokesperson for Huawei also declined to comment.
TRUTH LIVES on at https://sgtreport.tv/
Huawei faces a host of challenges in Washington. In February 2020, the Justice Department charged the company with violating the Racketeer Influenced and Corrupt Organizations Act, or RICO — a key DOJ tool for going after organized crime. DOJ alleged that Huawei helped Iran's authoritarian government build out its domestic surveillance capabilities and tried to secretly do business in North Korea. The Justice Department has also brought charges against the company's chief financial officer, Meng Wanzhou. She was arrested in Canada, where she is fighting extradition to the U.S. Huawei and Meng maintain their innocence. Huawei has said the accusations are an effort to "irrevocably damage" its reputation and business, as CNBC has reported.
Podesta, the art-collecting, red-shoe wearing, K-street lobbyist whose firm self-destructed after he became a target in the Mueller probe, was reportedly offered immunity to testify against former partner Paul Manafort.
Manafort and Podesta both made millions together as unregistered agents on a pro-Russia project in Ukraine. While Podesta had the uncanny foresight to retroactively file as a foreign agent in April 2017, Manafort did not, and was subsequently found guilty of tax fraud, failing to disclose foreign bank accounts, and bank fraud.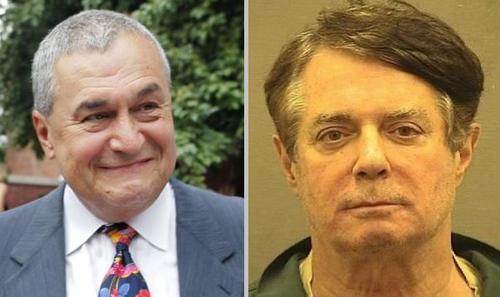 One week after Mueller announced he was targeting Manafort and an unnamed "Company B" in October, Podesta resigned from his position as chairman of the Podesta Group, which he co-founded with his brother Tony in 1988.
As we noted in 2018, Manafort and Podesta worked with the Pro-Russia European Centre for a Modern Ukraine (ECMU), a Brussels based think tank tied to former Ukrainian president Viktor Yanukovych which was pushing for Ukraine's entry into the European Union. Manafort oversaw the ECMU project, on which the Podesta Group made some $1.2 million, Manafort's firm also earned $17 million between 2012 – 2014 consulting for Yanukovychs centrist, pro-Russia Party of Regions. Yanukovych fled from Ukraine to Russia after he was unseated in a 2014 coup.
The Podesta Group received more than $1.2 million from the European Centre for a Modern Ukraine for its work from 2012 to 2014, according to the new disclosures. The Podesta Groups work included meetings with State Department officials Tom Nides and Jake Sullivan and staffers of Sens. John McCain (R-Ariz.) and Dick Durbin (D-Ill.), as well as contacting congressional staff, reporters and think tank researchers. –Politico
As Mueller began to close in on Paul Manafort, Podesta Group clients became spooked.
Before dawn on Monday Oct. 23, 2017, NBC News reported that Mr. Mueller was preparing to indict Mr. Manafort and implicate Mr. Podesta regarding the Ukraine work. The phones started ringing: Clients wanted to know what was going on. The firms bank wanted to discuss its account.

The following night, Mr. Podesta threw himself a birthday party, serving hundreds of guests pizza from a brick-oven stove in his backyard in Kalorama. –WSJ