by Harvey Organ, Harvey Organ Blog: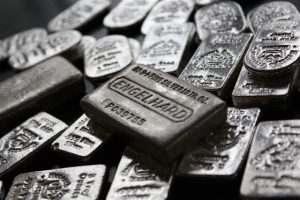 GOLD UP $2.00 TO $1805.20//SILVER UP 10 CENTS TO 25.31//GOLD STANDING AT THE COMEX UP TO 7.197 TONNES//SILVER STANDING UP TO 33.575 MILLION OZ//CORONAVIRUS UPDATES/VACCINE UPDATES//MORE RAIN STORMS IN CHINA AS IT FACES FURTHER FLOODING//TURKEY HIT WITH MAJOR FLOODING ON ITS EASTERN COAST//SWAMP STORIES FOR YOU TONIGHT
TRUTH LIVES on at https://sgtreport.tv/
GOLD:$1805.20 UP $2.00  The quote is London spot price
Silver:$25.31  UP  10 CENTS  London spot price ( cash market)
Closing access prices:  London spot
i)Gold : $1806.60 LONDON SPOT  4:30 pm
ii)SILVER:  $25.41//LONDON SPOT  4:30 pm
Mark your calendar!  Saturday July 24th is
World Ivermectin Day!
On July 24, 2021, people of the world will come together to celebrate ivermectin for a day focused on unity, love, and gratitude for this precious gift from Mother Earth.  Ivermectin is the key and has already brought immeasurable benefit to humanity.  It's time to celebrate and let the world know that it's going to be ok!
PLATINUM AND PALLADIUM PRICES BY GOLD-EAGLE (MORE ACCURATE)
PLATINUM  $1096.29  UP $12.73
PALLADIUM: $2724.57  UP $53.44  PER OZ.
Editorial of The New York Sun | February 1, 2021
end
DONATE
Click here
 if you wish to send a donation. I sincerely appreciate it as this site takes a lot of preparation.
JPMorgan has been receiving gold with reckless abandon and sometimes supplying (stopping)
receiving today  96/131
EXCHANGE: COMEX
CONTRACT: JULY 2021 COMEX 100 GOLD FUTURES
SETTLEMENT: 1,802.900000000 USD
INTENT DATE: 07/21/2021 DELIVERY DATE: 07/23/2021
FIRM ORG FIRM NAME ISSUED STOPPED
____________________________________________________________________________________________
624 H BOFA SECURITIES 3
657 C MORGAN STANLEY 130 11
661 C JP MORGAN 96
737 C ADVANTAGE 1 9
905 C ADM 12
____________________________________________________________________________________________
TOTAL: 131 131
MONTH TO DATE: 2,279
Goldman Sachs:  stopped: 0
NUMBER OF NOTICES FILED TODAY FOR  JULY. CONTRACT: 131 NOTICE(S) FOR 13,100 OZ  (0.64074 tonnes)
TOTAL NUMBER OF NOTICES FILED SO FAR THIS MONTH:  2279 FOR 227,900 OZ  (7,0886 TONNES)
SILVER//JULY CONTRACT
30 NOTICE(S) FILED TODAY FOR 150,000  OZ/
total number of notices filed so far this month 6561  :  for 32,805,000  oz
BITCOIN MORNING QUOTE  $31,778 UP 531  DOLLARS
BITCOIN AFTERNOON QUOTE.:$31,341 UP 94  DOLLARS
xxxxxxxxxxxxxxxxxxxxxxxxxxxxxxxxxxxxxxxxxxxxx
GLD AND SLV INVENTORIES:
Gold
WITH GOLD  UP $2.00 AND NO PHYSICAL TO BE FOUND ANYWHERE:
NO CHANGES IN GOLD INVENTORY AT THE GLD: /
WITH RESPECT TO GLD WITHDRAWALS:  (OVER THE PAST FEW MONTHS)
GOLD IS "RETURNED" TO THE BANK OF ENGLAND WHEN CALLING IN THEIR LEASES: THE GOLD NEVER LEAVES THE BANK OF ENGLAND IN THE FIRST PLACE. THE BANK IS PROTECTING ITSELF IN CASE OF COMMERCIAL FAILURE
THIS IS A MASSIVE FRAUD!!
GLD  1028.55 TONNES OF GOLD//
Silver
AND WITH NO SILVER AROUND  TODAY: WITH SILVER UP 10 CENTS
A HUGE CHANGE IN SILVER INVENTORY AT THE SLV// A PAPER WITHDRAWAL OF 1.483 MILLION OZ FORM THE SLV..
WITH REGARD TO SILVER WITHDRAWALS FROM THE SLV:
THE SILVER WITHRAWALS ARE ACTUALLY "RETURNED" TO JPM, AS JPMORGAN CALLS IN ITS LEASES WITH THE SLV FUND.  (THE STORY IS THE SAME AS THE BANK OF ENGLAND'S GOLD). THE SILVER NEVER LEAVES JPMORGAN'S VAULT. THEY ARE CALLING IN THEIR LEASES FOR FEAR OF SOLVENCY ISSUES.
INVENTORY RESTS AT:
555.428  MILLION OZ./SLV
xxxxx
GLD closing price//NYSE 169.11 UP $0.35 OR 0.21%
XXXXXXXXXXXXX
SLV closing price NYSE 23.57 UP $0.15 OR 0.64%
XXXXXXXXXXXXXXXXXXXXXXXXX
xxxxxxxxxxxxxxxxxxxxxxxxxxxxxxxxxxxxxxxxxxxxxxxxxxxxxxxxxxxxxxxxxxxxxxxxxx
Let us have a look at the data for today
THE COMEX OI IN SILVER FELL BY A STRONG SIZED 2082 CONTRACTS  TO 149,681, AND FURTHER FROM THE NEW RECORD OF 244,710, SET FEB 25/2020. THE LOSS IN OI OCCURRED DESPITE OUR $0.25 GAIN IN SILVER PRICING AT THE COMEX  ON WEDNESDAY . IT SEEMS THAT THE LOSS IN COMEX OI IS PRIMARILY DUE TO MASSIVE BANKER AND ALGO  SHORT COVERING AS OUR BANKER FRIENDS ARE GETTING QUITE SCARED OF BASEL III INITIATED JUNE 28/2021 !// WE HAD SOME REDDIT RAPTOR BUYING//.. COUPLED AGAINST A SMALL EXCHANGE FOR PHYSICAL ISSUANCE. WE HAVE SOME LONG LIQUIDATION AS TOTAL GAIN ON THE TWO EXCHANGES EQUATES TO A  STRONG 1632 CONTRACTS. (8.160 MILLION OZ)//(DESPITE OUR  GAIN OF 25 CENTS)
I AM NOW RECORDING THE DIFFERENTIAL IN OI FROM PRELIMINARY TO FINAL:
THE DIFFERENTIAL FROM PRELIMINARY OI TO FINAL OI IN SILVER TODAY: -20 CONTRACTS.
WE WERE  NOTIFIED  THAT WE HAD A SMALL  NUMBER OF  COMEX LONGS TRANSFERRING THEIR CONTRACTS TO LONDON THROUGH THE EFP ROUTE: 450,, AS WE HAD THE FOLLOWING ISSUANCE:,  JULY 0 AND SEPT 450 ZERO ALL  OTHER MONTHS  AND THEREFORE TOTAL ISSUANCE 450 CONTRACTS. THE BANKERS ARE NOW BEING BITTEN BY THOSE SERIAL FORWARDS (EFP'S CIRCULATING IN LONDON) AS THEY ARE NOW BEING EXERCISED AND COMING BACK TO NEW YORK FOR REDEMPTION OF METAL.  THE COST TO SERVICE THESE SERIAL FORWARDS IS HIGH TO OUR BANKERS  BUT THEY HAVE NO CHOICE BUT TO ISSUE A FEW OF THEM! SILVER IS IN BACKWARDATION AND AS SUCH THE DANGER TO OUR BANKERS IS LONDONERS WILL PURCHASE CHEAPER FUTURES METAL OVER HERE AND THEN TAKE DELIVERY.
Read More @ HarveyOrganBlog.com