by Michael Snyder, End Of The American Dream: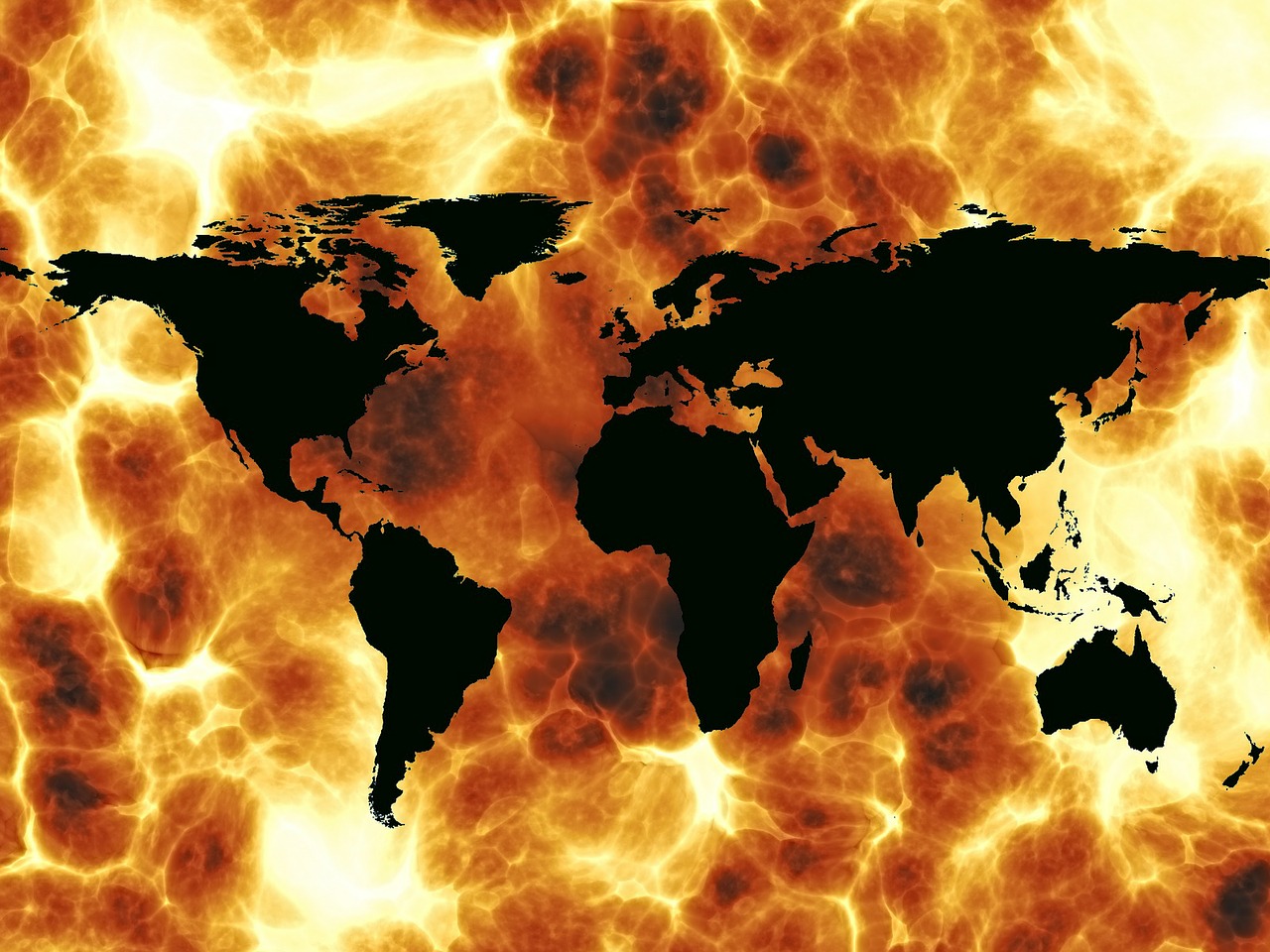 Our planet is going through extreme changes that are unlike anything we have ever seen before, and global weather patterns are going completely insane as a result.  Last winter, record cold temperatures were being shattered all over the globe and we were witnessing snowfall totals that were absolutely crazy in many areas.  Now summer has arrived in the northern hemisphere, and extreme weather events are making headlines every single day.  This month alone, we have witnessed apocalyptic flooding in western Europe and China, a massive fire in Oregon has burned an area larger than the entire city of Los Angeles, and Brazil has announced to the world that it will have crop losses that are "historic" in nature.  All throughout history there have been natural disasters, but these days we are faced with an endless series of droughts, floods, heat waves, mudslides, wildfires and crop failures.  If you think that there is an "easy solution" to this crisis, you are just being delusional.  Weather patterns are permanently shifting, and nothing will ever be the same again.
TRUTH LIVES on at https://sgtreport.tv/
Traditionally, Germany has had extremely stable weather, but now that is changing in a major way.
An intense deluge over a period of two days caused unprecedented flooding in much of the nation, and Angela Merkel found it difficult to find words to describe the utter devastation that she personally witnessed…
Parts of Western Europe were battered by two months' worth of rainfall in two days, leading to overflowing rivers and torrents of floodwater that toppled centuries-old buildings and saturated farmland that collapsed into giant sinkholes of churned earth.

"The German language barely has words for the devastation that has been wreaked," German Chancellor Angela Merkel said at a news conference after surveying the area Sunday.
Because they had never seen a flooding disaster of this magnitude, countries in western Europe found themselves completely unprepared for what happened, and the death toll just keeps rising…
The floods in Europe have killed at least 165 people, most of them in Germany, Europe's most powerful economy. Across Germany, Belgium, and the Netherlands, hundreds have been reported as missing, which suggests the death toll could rise. Questions are now being raised about whether the authorities adequately warned the public about risks.
Shortly after the flooding in western Europe, parts of China were hit by an even more intense deluge.
The city of Zhengzhou got 8 inches of rain in just one hour on Tuesday, and it received a total of 23 inches of rain between July 17th and 20th.
That was roughly the equivalent of the amount of rainfall that the city would normally receive in an entire year, and millions of Chinese citizens were caught completely off guard by the flood waters that suddenly rushed in from seemingly everywhere…
Torrents of murky brown water gushed past the train window, flowing fast through the subway tunnel. Inside, passengers stood on top of seats, clutching their phones overhead as the muddy tide rose past their chests. Some gasped for air. Others sent desperate last messages to family members, telling them their bank card passcodes and saying goodbye.

"The water outside has already come this high," one frightened woman said, reaching out to the subway car door in a video that spread quickly online. "My phone is almost dead. I don't know if this is my last WeChat message."
In other parts of the globe, unprecedented heat and drought are the major problems.
In the United Arab Emirates, conditions have been so hot and so dry for so long that the government has decided to start using artificial methods to create rain…
With temperatures in Dubai regularly surpassing 115 degrees Fahrenheit, the government has decided to take control of the scorching weather.

Scientists in the United Arab Emirates are making it rain — artificially — using electrical charges from drones to manipulate the weather and force rainfall across the desert nation. Meteorological officials released video footage this week showing a downpour over Ras al Khaimah, as well as several other regions.
Officials in Brazil should take note of what they are doing, because the endless drought in that nation is having a devastating impact on agricultural production.  And just when it seemed like it couldn't get any worse, a very early frost hit at just the wrong time…
Brazil — the second-largest corn exporter in the world — suffered severe drought during most of the corn-growing months and in addition to that, the southern part of the country was affected by frost toward the end of June, which exacerbated corn yield losses.
Only Brazil exports more corn than the United States does, and so Brazilian production is one of the keys that enables us to feed everyone on the planet.
Unfortunately, this year we are being told that the crop losses in Brazil are going to be "historic"…
Read More @ EndOfTheAmericanDream.com