by John Rubino, Dollar Collapse: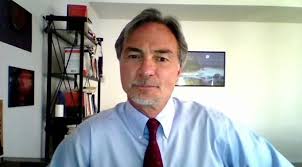 Last week, US-based miner Corvus Gold got an unsolicited, all-cash buyout offer from industry giant AngloGold Ashanti. The offer was about 20% higher than Corvus' prior-day price but barely above its year-to-date high. In other words, reasonable but not aggressive. So it remains to be seen whether Corvus shareholders will accept or hold out for bigger gains down the road.
TRUTH LIVES on at https://sgtreport.tv/
Either way, the days of such low-profile, barely above the current market price buyouts appear to be ending. Future acquisitions will be a lot more costly — which is to say future profits for investors in the best junior gold miners will be a lot higher. Here's how Sprott Asset Management's Rick Rule explained it in a recent interview:
With regard to the gold stocks, the dearth in exploration and project expenditures some would say over ten years — I would say over 30 years — has in fact led us to what could become an existential crisis. Remember that every day you mine gold your business gets smaller. A gold mine is not like a cornfield or a bakery. You can't throw in fertilizer and have it grow more gold. That's not the way it works. And the miners have underinvested in exploration and development for a very long time. A consequence of that is that the industry is shrinking before our eyes.

The good news is that if you are able to differentiate between companies that have good recycle ratios, meaning the measure by which the free cash flow they enjoy can be reinvested in their business to generate more free cash, you can obviate this problem for yourself. But not for the industry.

Similarly, if you invest in exploration companies that make strong tier-two or even tier-one discoveries it is highly likely that you'll be bought out of your positions at eye-popping multiples by majors who need those ounces to stay in business. So it's a double-edged sword. For management teams, there is an existential crisis, but for investors there might be a once-in-a-decade opportunity.
The take-away? Risk-tolerant investors should be looking for the best take-over plays in the gold mining space, with the goal of owning a bunch of them when the feeding frenzy starts.
Who's Next?
This post is the first in a "Who's Next" series profiling the junior miners with the best chance of an "eye-popping multiple" buy-out. First up: Great Bear Resources :
Great Bear has the rare distinction of finding gold – sometimes lots of it — in every hole it has drilled. Its property in Canada's Red Lake district (home to several other legendary mines) is now five kilometers long and still open in every direction.

Add in the facts that the deposit starts near the surface, which makes a relatively cheap open-pit mine possible, and that it's next to a highway and power lines in a politically stable, mining-friendly country, and Great Bear looks like a no-brainer acquisition candidate. The only question is price. Which is where things get interesting.
When the long drill hole winning streak got going, investors flocked to the stock, sending it up about 20-times from its 2018 low. But once it became clear that fleshing out a deposit this vast would take a while, subsequent great drill results lost their impact and have largely been ignored while the stock has languished between US$10 – $14.
But now the release date for the company's resource report – which will document how many ounces it has and how easy it will be to get at them, giving possible acquirers data on which to base an offer – is maybe six months away. So it's time for a revival of speculation about what the report will say and how the majors will respond.
Read More @ DollarCollapse.com