by Bill Sardi, Lew Rockwell: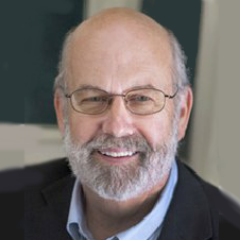 IN SEARCH OF PEACE OF MIND
AMERICANS ARE MAKING DECISIONS TO VACCINATE
ALONG POLITICAL LINES,
RELYING ON MISLEADING SCIENCE,
AND DELEGATING THE DECISION TO IMMUNIZE TO DOCTORS
"Be sure you are right, and then go ahead"
— Davy Crockett
I've said it many times, most Americans are not comfortable with making independent decisions, especially potential life-and-death healthcare decisions posed by the COVID-19 pandemic.  It is as if Americans must make a group decision, which gives rise to the term "sheeple" to describe modern-day Americans.  It almost seems as if opposition to experimental vaccination is unamerican.  If only the "sheeple" knew.
TRUTH LIVES on at https://sgtreport.tv/
Decisions to vaccinate made along political lines
It appears Americans are making momentous decisions to undergo experimental vaccination, that will have a lasting positive or negative effect their lives, largely along political lines rather than cautious analysis with regard to personal safety and effectiveness.
Most of what many Americans hear or read about COVID-19 is pro-vaccine propaganda which slants virtually all of the information, leaving the lay public with a choice to pick the vaccine they would prefer rather than to deal with the question whether they should vaccinate at all, which is what informed consent is all about.
It may come as a surprise to learn that no vaccine is totally safe or effective, especially an experimental RNA or DNA vaccine that uses unproven technology.
At the risk of ruining a night's sleep and causing high anxiety, what will the many millions of Americans who have already been vaccinated think when they learn the mortality rate for vaccinated individuals is greater than the mortal risk from the virus? (see below)
The decision to vaccinate may follow along family lines
Candidates for vaccination are likely to make their decisions to immunize as a family which may be why vaccination correlates with political party affiliation.
Eight in ten Democrats say they have already gotten at least one dose of the vaccine or will soon do so, but only 55% of Republicans; 1 in 5 Republicans say will "definitely not" get vaccinated, according to a May 6, 2021 survey by the by the Kaiser Family Foundation.  The VAERS (Vaccine Adverse Event Reporting System) reports 34% of Americans have not been fully vaccinated as of May 11, 2021.
Many will delegate the decision to inoculate to a physician
Not understanding all of the medical jargon nor other complexities themselves, most people are expected to punt and delegate the decision to vaccinate to their trusted doctor.  Surveys bear this out.  However, it is difficult to find anybody in the field of healthcare who doesn't have a conflict of interest on this issue.
News media censorship
News media censorship is another factor, making it difficult for independent-minded parties to properly assess the pros and cons of vaccination.  If the COVID-19 vaccines were all that they are advertised to be, no censorship would be necessary.
The very idea of pressing for universal vaccination using vaccines that are experimental, and for which there is incomplete data on side effects, should cause vaccine candidates to delay their decision till more data is available.  Especially since all the lab animals given RNA vaccines against coronaviruses succumbed to vaccine-induced side effects.  The pressure by government health authorities and the news media to hurriedly vaccinate suggests some other agenda.
One of the hidden factors that could be causing health agencies to pressure patients to vaccinate could be the upcoming data on the BCG tuberculosis vaccine which in population studies has been shown to drastically reduce risk for COVID-19 infection.  The first of many BCG vaccine studies is due to be reported in July of 2021.  Will a vaccine that has been around since 1921 upstage the new RNA-DNA vaccines?
COVID-19 Is Not Ten Times More Fatal Than The Flu
Probably the most misleading claim is that the COVID-19 coronavirus is 10 times more deadly than the seasonal flu.
Google reports 600,000 COVID-19 related deaths among 33.4 million positive tests, of which at least 40% of cases were false positives (June 11, 2021 data).  Deduct that 40% and you have ~20 million cases and 360,000 deaths over a 1.5- year period, or ~1.8% mortality rate or 18 per 1000, which is misleading.
The director of the Institute for Infectious Diseases, Dr. "trust the science" Fauci, quoted this number in Congress and said COVID-19 results in at least 10-times greater lethality than the seasonal flu.
Let's recalculate.  Flu deaths are ~0.1% (1 in 1000).  But the estimated 360,000 deaths when divided by the US population of 328,000,000 is 1/10th of one-percent, about the same mortality rate as the flu.
In Denmark, a country where the notoriously inaccurate PCR test was not relied upon, but blood serum tests were, the death rate for COVID-19 was only 0.16% (1.5 in 1000, not even 1%), about the same as the flu.
False advertising: COVID-19 vaccines are not 95% effective against COVID-19
Here is what Americans are told: In a clinical trial involving 30,000 subjects, Moderna's RNA 2-shot vaccine resulted in 11 cases of infection versus 185 in the placebo group.  That sounds very convincing.  But understand, among 30,000 study participants, 29,804 people had to be needlessly subjected to an experimental vaccine to achieve those numbers.  Only 0.0065% (6.5 per 1000) were infected with COVID-19 using the notoriously inaccurate PCR test + 1 symptom to confirm infection.  The so-called number-needed-to-treat was 153 to prevent 1 case of the flu.  Compare this with the fact 99.6% of unvaccinated subjects recovered from the flu on their own at home.
The statistical difference between Moderna at 0.00073% infection rate and placebo at 0.00123% is just 0.0005% in hard numbers (5 out of 10,000 difference), not even 1% better than placebo, and not the advertised 0.95% effectiveness.