by John W. Whitehead, Rutherford Institute: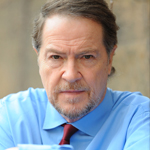 "When you upload your DNA, you're potentially becoming a genetic informant on the rest of your family."— Law professor Elizabeth Joh
"Guilt by association" has taken on new connotations in the technological age.
All of those fascinating, genealogical searches that allow you to trace your family tree by way of a DNA sample can now be used against you and those you love.
As of 2019, more than 26 million people had added their DNA to ancestry databases. It's estimated those databases could top 100 million profiles within the year, thanks to the aggressive marketing of companies such as Ancestry and 23andMe.
TRUTH LIVES on at https://sgtreport.tv/
It's a tempting proposition: provide some mega-corporation with a spit sample or a cheek swab, and in return, you get to learn everything about who you are, where you came from, and who is part of your extended your family.
The possibilities are endless.
You could be the fourth cousin once removed of Queen Elizabeth II of England. Or the illegitimate grandchild of an oil tycoon. Or the sibling of a serial killer.
Without even realizing it, by submitting your DNA to an ancestry database, you're giving the police access to the genetic makeup, relationships and health profiles of every relative—past, present and future—in your family, whether or not they ever agreed to be part of such a database.
After all, a DNA print reveals everything about "who we are, where we come from, and who we will be."
It's what police like to refer to a "modern fingerprint."
Whereas fingerprint technology created a watershed moment for police in their ability to "crack" a case, DNA technology is now being hailed by law enforcement agencies as the magic bullet in crime solving.
Indeed, police have begun using ancestry databases to solve cold cases that have remained unsolved for decades.
For instance, in 2018, former police officer Joseph DeAngelo was flagged as the notorious "Golden State Killer" through the use of genetic genealogy, which allows police to match up an unknown suspect's crime scene DNA with that of any family members in a genealogy database. Police were able to identify DeAngelo using the DNA of a distant cousin found in a public DNA database. Once police narrowed the suspect list to DeAngelo, they tracked him—snatched up a tissue he had tossed in a trash can—and used his DNA on the tissue to connect him to a rash of rapes and murders from the 1970s and '80s.
Although DeAngelo was the first public arrest made using forensic genealogy, police have identified more than 150 suspects since then. Most recently, police relied on genetic genealogy to nab the killer of a 15-year-old girl who was stabbed to death nearly 50 years ago.
Who wouldn't want to get psychopaths and serial rapists off the streets and safely behind bars, right? At least, that's the argument being used by law enforcement to support their unrestricted access to these genealogy databases.
"In the interest of public safety, don't you want to make it easy for people to be caught? Police really want to do their job. They're not after you. They just want to make you safe," insists Colleen Fitzpatrick, a co-founder of the DNA Doe Project, which identifies unknown bodies and helps find suspects in old crimes.
Except it's not just psychopaths and serial rapists who get caught up in the investigative dragnet.
Anyone who comes up as a possible DNA match—including distant family members—suddenly becomes part of a circle of suspects that must be tracked, investigated and ruled out.
Although a number of states had forbidden police from using government databases to track family members of suspects, the genealogy websites provided a loophole that proved irresistible to law enforcement.
Hoping to close that loophole, a few states have started introducing legislation to restrict when and how police use these genealogical databases, with Maryland requiring that they can only be used for serious violent crimes such as murder and rape, only after they exhaust other investigatory methods, and only under the supervision of a judge.
Yet the debate over genetic privacy—and when one's DNA becomes a public commodity outside the protection of the Fourth Amendment's prohibition on warrantless searches and seizures—is really only beginning.
Certainly, it's just a matter of time before the government gets hold of our DNA, either through mandatory programs carried out in connection with law enforcement and corporate America, by warrantlessly accessing our familial DNA shared with genealogical services such as Ancestry and 23andMe, or through the collection of our "shed" or "touch" DNA.
According to research published in the journal Science, more than 60 percent of Americans who have some European ancestry can be identified using DNA databases, even if they have not submitted their own DNA. According to law professor Natalie Ram, one genealogy profile can lead to as many as 300 other people.
That's just on the commercial side.