from The Epoch Times: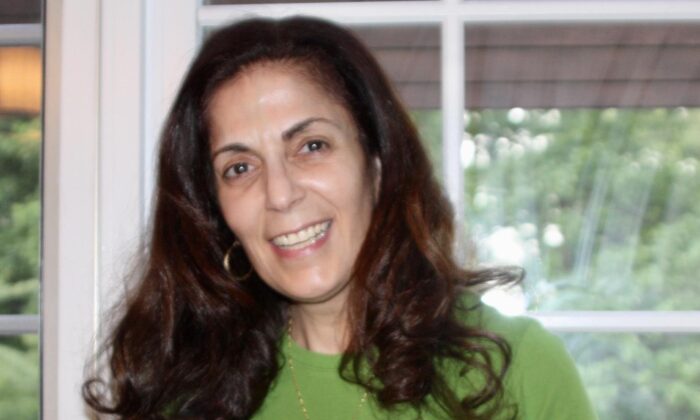 Less than a year ago, Elana Fishbein was a happy stay-at-home mother, raising her three boys in a well-off Philadelphia suburb. She'd noticed the school that two of her boys attended would push out some lessons and activities that she considered politically biased or inappropriate, but each time was able to resolve the situation by opting her children out. In June last year, however, she saw no other choice than to take action.
Following the protests and riots sparked by the death of George Floyd in Minnesota, the school issued new "cultural proficiency" lessons.
TRUTH LIVES on at https://sgtreport.tv/
"My husband and I looked at the lesson plan and opened the links to the books that they included for the lesson plan and we were thoroughly horrified because they were totally racist," she told The Epoch Times.
The events that followed led to the launch of a group that now runs chapters in nearly half the states, sporting tens of thousands of followers.
The school materials Fishbein examined followed what she called "woke" culture—a set of quazi-Marxist ideologies that divides society into "oppressors" and the "oppressed" based on characteristics such as race, sex, class, or sexual proclivities. The term "woke" is sometimes used interchangeably with critical race theory (CRT), which is only one of the ideologies that operate within this framework.
Fishbein immediately opted her children out of the lessons and sent an incensed letter to the school district superintendent.
"The material selected for this indoctrination pumps their brains with LIES that puts unbearable emotional burdens on them for years to come," she wrote, backing her argument with a doctorate in child welfare (pdf). "Why must our kids feel like villains and hate themselves for something they had no control over—the color/pigmentation of their skin?!?"
"They are doing to us what they told us not to do to others," her 9-year-old commented, according to the letter.
Her children didn't return to the school in fall—a decision she'd already made before she learned of the new curriculum.
"I was just a happy mom. But somebody made a point of destroying the life of my children and many other children," she said.
Since nobody responded to her letter, she posted it on the parents Facebook page of the school, asking others what they thought.
The response took her aback.
"I was called racist and bigoted and homophobe and whatever," she said.
Her post was then taken down.
She tried several other local Facebook pages with similar results.
"I was blown away," she said. "They won't even discuss it. They just call you a name."
She contacted her friend at a conservative-leaning news outlet that agreed to run a story about her experience.
It was then that people facing similar issues started to reach out to her.
"They were telling me, every single one of them, that they're afraid to speak up," she said.
This was the watershed moment for her.
Being of Jewish descent, Fishbein felt an implicit threat behind the ideology.
"This is ridiculous," she said she told herself. "This is going to take over our country. They're attacking our children. They're attacking our families, our values, our way of life and we're just going to sit around and take the bullet? And people are just afraid? Just because somebody called you a racist?"
In that moment, in late-August, "it hit me … and I launched a movement," she said.
She assembled in her living room a few parents that contacted her and she shared her idea with them.