by Lew Rockwell, Lew Rockwell: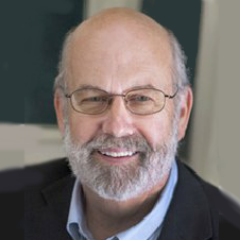 Citation: Classen JB. COVID-19 RNA Based Vaccines and the Risk of Prion Disease;
Microbiol Infect Dis. 2021; 5(1): 1-3. ISSN 2639-9858
ABSTRACT
Development of new vaccine technology has been plagued with problems in the past. The current RNA based SARS-CoV-2 vaccines were approved in the US using an emergency order without extensive long term safety testing.
In this paper the Pfizer COVID-19 vaccine was evaluated for the potential to induce prion-based disease in vaccine recipients. The RNA sequence of the vaccine as well as the spike protein target interaction were analyzed for the potential to convert intracellular RNA binding proteins TAR DNA binding protein (TDP-43) and Fused in Sarcoma (FUS) into their pathologic prion conformations.
TRUTH LIVES on at https://sgtreport.tv/
The results indicate that the vaccine RNA has specific sequences that may induce TDP-43 and FUS to fold into their pathologic prion confirmations.
In the current analysis a total of sixteen UG tandem repeats (ΨGΨG) were identified and additional UG (ΨG) rich sequences were identified. Two GGΨA sequences were found. Potential G Quadruplex sequences are possibly present but a more sophisticated computer program is needed to verify these. Furthermore, the spike protein, created by the translation of the vaccine RNA, binds angiotensin converting enzyme 2 (ACE2), a zinc containing enzyme. This interaction has the potential to increase intracellular zinc.
Zinc ions have been shown to cause the transformation of TDP-43 to its pathologic prion configuration.
The folding of TDP-43 and FUS into their pathologic prion confirmations is known to cause ALS, front temporal lobar degeneration, Alzheimer's disease and other neurological degenerative diseases.
The enclosed finding as well as additional potential risks leads the author to believe that regulatory approval of the RNA based vaccines for SARS-CoV-2 was premature and that the vaccine may cause much more harm than benefit.
"The Pfizer vaccine could be a bioweapon and even more dangerous than the original infection."
Introduction                                             
Vaccines have been found to cause a host of chronic, late-developing adverse events. Some adverse events like type 1 diabetes may not occur until 3-4 years after a vaccine is administered [1]. In the example of type 1 diabetes the frequency of cases of adverse events may surpass the frequency of cases of severe infectious disease that the vaccine was designed to prevent. Given that type 1 diabetes is only one of many immune mediated diseases potentially caused by vaccines, chronic late occurring adverse events are a serious public health issue.
The advent of new vaccine technology creates new potential mechanisms of vaccine adverse events. For example, the first killed polio vaccine actually caused polio in recipients because the up scaled manufacturing process did not effectively kill the polio virus before it was injected into patients.