by Charles Hugh Smith, Of Two Minds: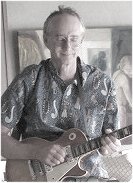 So hey there Corporate America, the Fed and your neofeudal cronies: take this job and shove it. This time it really is different, but not in the way the Wall Street shucksters are claiming.
Conventional economists, politicos and pundits are completely clueless about the unraveling that's gathering momentum beneath the superficial surface of "reflation" because they don't yet grasp we're entering an unprecedented new type of recession: a 'Take This Job and Shove It' recession which is unlike any previous downturn.
Long-time readers know I've addressed the emergent class structure and systemic decay of the socio-economic order for many years. Just as a quick refresher, here are a few of the dozens of essays I've written on these topics:
TRUTH LIVES on at https://sgtreport.tv/
America's Nine Classes: The New Class Hierarchy 4/29/14
The Managerial/ Professional Class Is Burning Out 3/28/16
America's Metastasizing Class Wars 8/27/20
This Is How It Ends: All That Is Solid Melts Into Air 9/10/20
This Is Why Inflation Will Rip Everyone's Face Off 9/17/20
What the chattering class of apologists, toadies, lackeys, factotums and apparatchiks missed about the pandemic lockdown was the tidal change in perceptions of work and life enabled by a withdrawal from the deranging frenzy of work: once people had time to reflect on their lives, mortality, goals, identity and the soaring costs and dwindling rewards of their efforts to "get ahead" via slaving away in a dead-end job / career, the tune that began to haunt their subconscious ruminations was Johnny Paycheck's timeless classic, Take This Job And Shove It (2:31).
Whether anyone in the halls of power cares to notice or not, a mass withdrawal from the workforce is underway. What's remarkable about this swelling exodus is that it isn't confined to one class of workers: low-wage workers are jumping ship en masse, but so are mid-level white-collar workers and well-paid but overworked technocrats in the top 10%.
As the professional apologists frantically spew rah-rah PR about the "recovery" (you mean we're all addicts and are now "recovering"?), the workforce is finally awakening to the emptiness of the PR: the rewards of the economy have flowed to two classes: the Financial Aristocracy (a.k.a. the New Nobility in our neofeudal economy), the top 0.1% who now own more wealth than the bottom 80% of American households, and speculators, from the scammers on Wall Street to the daytraders gambling their stimmy payments.
The reality that wages have stagnated for the past 50 years is finally sinking in, and people are responding accordingly. By any realistic measure, most workers have lost ground when the purchasing power of their wages in the 1980s is compared to what their earnings buy now in healthcare, childcare, rent, higher education, property taxes, etc.
The erosion of labor's value has been catastrophic for the bottom 60%. As I recently noted, I was making $12 an hour in 1985, an OK wage but nothing special, and after 36 years of inflation, many workers are still earning $12 an hour–or less. Measured in purchasing power, wages have declined since the early 1970s.
Take a glance at the chart below of wage's share of the economy and observe it's been in a downtrend since the early 1970s.
Meanwhile, the cost of big-ticket expenses such as healthcare, childcare, rent/housing and higher education have tripled. Even high-earners such as physicians have lost ground, as their salaries in 1985 bought far more goods and services than their salaries do today.
Young high-earners have been flocking to the FIRE movement for years: financial independence, retire early is the upper-middle class way of saying Take This Job And Shove It, as the goal is to save enough earnings by scrimping and saving to exit the workforce for good while still in your early 30s.
Lower-wage workers are finding other workarounds. Much to the consternation of employers, many are milking the extended unemployment payments. But beneath the radar, others have carved out informal-economy niches or found ways to slash their living costs–for example, constructing a micro-home on a cheap plot of rural land and saying good-bye to McMansion dreams and $2,000 a month rents for tiny apartments in decaying urban cores.
Even highly paid people are realizing that the meager rewards of slaving away to make Corporate America another couple trillion in profits isn't worth their life. As desperate employers offer overworked technocrats bonuses to keep them slaving away, the workers are ploughing the bonuses into bets they hope will pay off and fund their escape from neofeudal serfdom sooner than planned.
While the apologists, toadies, lackeys, factotums and apparatchiks serve their neofeudal lords for pennies tossed in the sawdust, the most productive workers are melting away. Nobody dares mention the number of physicians and nurses who are leaving America's sickcare system; once again, the pandemic served as a catalyst for action to be taken on long-simmering frustrations.
YOLO (you only live once) isn't just about making risky bets in bubblicious markets–it's about deciding to do something else with you life other than make Corporate America another couple trillion in profits or keep your small business afloat as taxes, fees, penalties, surcharges, rent and every other expense soars.
The pandemic posed a question few had time to ponder: what's the point? What no financial analyst dares confess is the corporate profits they cheer every quarter have come at a cost that many Americans will soon be unable to bear. Millions of highly experienced, essential employees are either planning to quit, retire, cut their hours or switch to lower stress jobs.
It isn't easy to escape the clutches of the Corporate-State neofeudal system; the costs (tangible and intangible) of self-employment have been rising steadily for decades: