by John W. Whitehead, Rutherford Institute: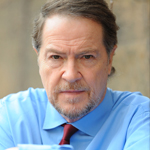 "Voice or no voice, the people can always be brought to the bidding of the leaders. That is easy. All you have to do is tell them they are being attacked and denounce the pacifists for lack of patriotism and exposing the country to danger. It works the same way in any country."—Hermann Goering, Nazi leader
With all that is crashing down upon us, from government-manipulated crises to the blowback arising from a society that has repeatedly prized technological expedience and mass-marketed values over self-ownership and individual sovereignty, those coming of age today are facing some of the greatest threats to freedom the world has ever witnessed.
TRUTH LIVES on at https://sgtreport.tv/
It's downright frightening.
Young people will find themselves overtaxed, burdened with excessive college debt, and struggling to find worthwhile employment in a debt-ridden economy on the brink of implosion. Their privacy will be eviscerated by the surveillance state. They will be threatened, intimidated and beaten by militarized police. They will be the subjects of a military empire constantly waging war against shadowy enemies and government agents armed to the teeth ready and able to lock down the country at a moment's notice.
As such, they will find themselves forced to march in lockstep with a government that no longer exists to serve the people but which demands that "we the people" be obedient slaves or suffer the consequences.
It's a dismal prospect, isn't it?
Unfortunately, we failed to guard against such a future.
Worse, we who should have known better neglected to maintain our freedoms or provide our young people with the tools necessary to resist oppression and survive, let alone succeed, in the impersonal jungle that is modern America.
We brought them into homes fractured by divorce, distracted by mindless entertainment, and obsessed with the pursuit of materialism. We institutionalized them in daycares and afterschool programs, substituting time with teachers and childcare workers for parental involvement. We turned them into test-takers instead of thinkers and automatons instead of activists.
We allowed them to languish in schools which not only look like prisons but function like prisons, as well—where conformity is the rule and freedom is the exception. We made them easy prey for our corporate overlords, while instilling in them the values of a celebrity-obsessed, technology-driven culture devoid of any true spirituality. And we taught them to believe that the pursuit of their own personal happiness trumped all other virtues, including any empathy whatsoever for their fellow human beings.
We have allowed them to be manipulated by a corporate culture that simply wants money and control. However, as Aldous Huxley warned: "The victim of mind-manipulation does not know he is a victim. To him, the walls of his prison are invisible and he believes himself to be free."
No, we haven't done this generation any favors.
Based on the current political climate, things could very well get much worse before they ever take a turn for the better. Here are a few pieces of advice that will hopefully help those coming of age today survive the perils of the journey that awaits:
Be a thinking individual. For all of its claims to champion the individual, American culture advocates a stark conformity which, as John F. Kennedy warned, is "the jailer of freedom, and the enemy of growth." Worry less about fitting in with the rest of the world and instead, as Henry David Thoreau urged, become "a Columbus to whole new continents and worlds within you, opening new channels, not of trade, but of thought."
Learn your rights. We're losing our freedoms for one simple reason: most of us don't know anything about our freedoms. At a minimum, anyone who has graduated from high school, let alone college, should know the Bill of Rights backwards and forwards. However, the average young person, let alone citizen, has very little knowledge of their rights for the simple reason that the educational system no longer teaches them and spends little time on the rights of the people. So grab a copy of the Constitution and the Bill of Rights, and study them at home. And when the time comes, stand up for your rights before it's too late.
Speak truth to power. Don't be naive about those in positions of authority. As James Madison, who wrote our Bill of Rights, observed, "All men having power ought to be distrusted." We must learn the lessons of history. People in power, more often than not, abuse that power. To maintain our freedoms, this will mean challenging government officials whenever they exceed the bounds of their office.
Resist all things that numb you. Don't measure your worth by what you own or earn. Likewise, don't become mindless consumers unaware of the world around you. Resist all things that numb you, put you to sleep or help you "cope" with so-called "reality." Those who establish the rules and laws that govern society's actions desire compliant subjects. However, as George Orwell warned, "Until they become conscious, they will never rebel, and until after they rebelled, they cannot become conscious." It is these conscious individuals who change the world for the better.
Don't let technology turn you into zombies. Technology anesthetizes us to the all-too-real tragedies that surround us. Techno-gadgets are merely distractions from what's really going on in America and around the world. As a result, we've begun mimicking the inhuman technology that surrounds us and we have lost our humanness. We've become sleepwalkers. If you're going to make a difference in the world, you're going to have to pull the earbuds out, turn off the cell phones and spend much less time viewing screens. Then, maybe you'll see the world for what it really is.
Help others. We all have a calling in life. And I believe it boils down to one thing: You are here on this planet to help other people. In fact, none of us can exist very long without help from others. If we're going to see any positive change for freedom, then we must change our view of what it means to be human and regain a sense of what it means to love and help one another. That will mean gaining the courage to stand up for the oppressed.
Give voice to moral outrage. As Martin Luther King Jr. said, "Our lives begin to end the day we become silent about the things that matter." There is no shortage of issues on which to take a stand. For instance, on any given night, over half a million people in the U.S. are homeless, and half of them are elderly. There are 46 million Americans living at or below the poverty line, and 16 million children living in households without adequate access to food. Congress creates, on average, more than 50 new criminal laws each year. With more than 2 million Americans in prison, and close to 7 million adults in correctional care, the United States has the largest prison population in the world. At least 2.7 million children in the United States have at least one parent in prison. At least 400 to 500 innocent people are killed by police officers every year. Americans are now eight times more likely to die in a police confrontation than they are to be killed by a terrorist. On an average day in America, over 100 Americans have their homes raided by SWAT teams. It costs the American taxpayer $52.6 billion every year to be spied on by the government intelligence agencies tasked with surveillance, data collection, counterintelligence and covert activities. All the while, since 9/11, the U.S. has spent more than $1.6 trillion to wage wars abroad and police the rest of the world. This is an egregious affront to anyone who believes in freedom.