by Steve St. Angelo, SRSRocco Report: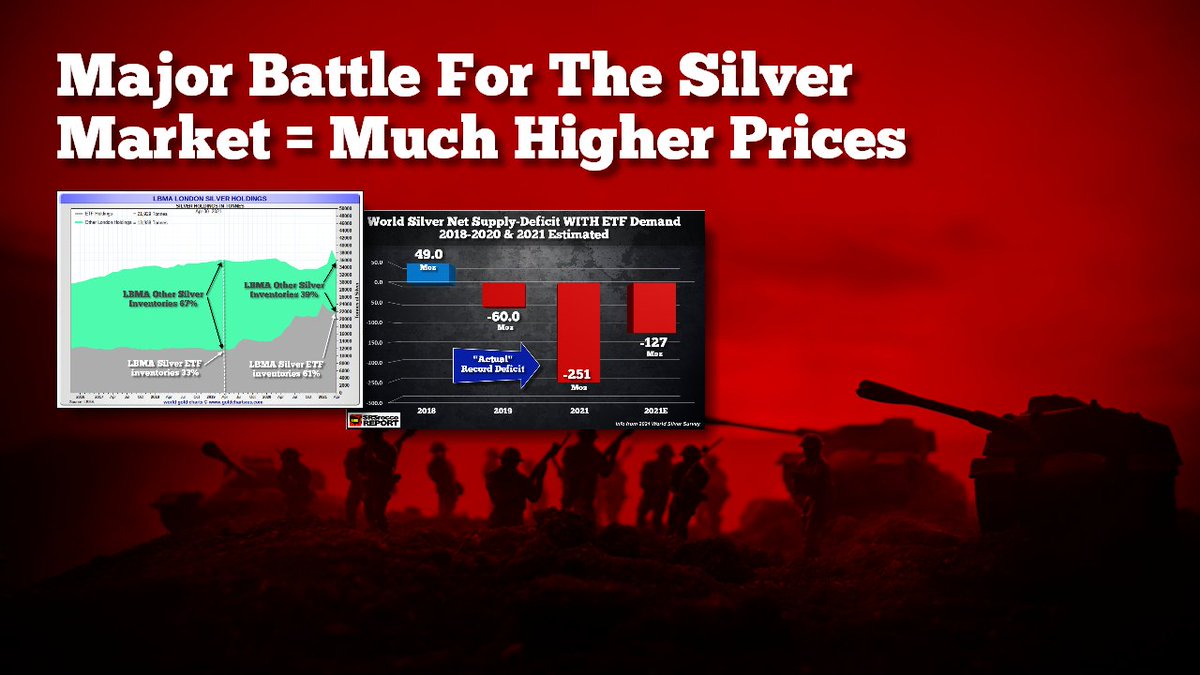 There is a major battle that will take place in the silver market, which will push the price to new all-time highs.  This battle will be based on what I call a "Four-pronged Attack."  It's not just physical silver bullion buyers that will win the battle, but also due to three other important components.  These components include Silver ETF, Institutional, and Industrial demand.
In my newest public YouTube video titled, Major Battle In The Silver Market = Much Higher Prices, I provide many charts showing how the four different components of silver market demand will lead to much higher prices.  While we are just in the first stage of this Battle, it will grow to a size that will PULL IN a massive amount of demand that will overwhelm the silver market.  Thus, the Battle will be when MASSIVE DEMAND overwhelms the SUPPLY.
TRUTH LIVES on at https://sgtreport.tv/
Any information (data, charts & graphs) that are published for free public use, can be republished elsewhere.
Read More @ SRSRoccoReport.com