from The Epoch Times: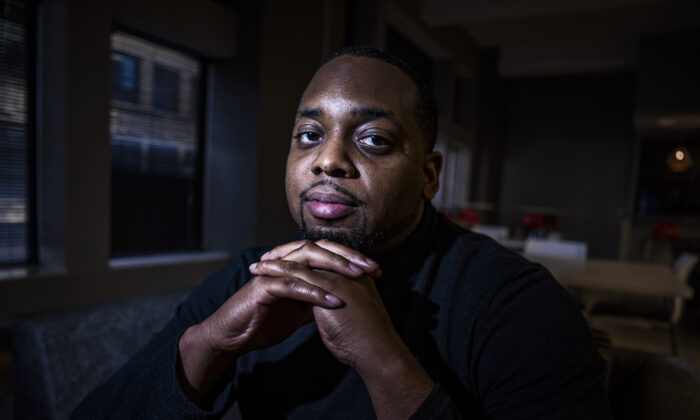 A juror in the trial of Derek Chauvin, the former Minneapolis police officer found guilty in the 2020 death of George Floyd, failed to disclose that he attended an event attended by Floyd's relatives last year, raising questions of impartiality, according to legal experts.
Floyd stopped breathing while being pinned to the ground by Chauvin following an arrest for alleged use of counterfeit money in Cup Foods in Minneapolis in May last year. A jury convicted Chauvin of second-degree murder, third-degree murder, and second-degree manslaughter after closing arguments concluded on April 19.
TRUTH LIVES on at https://sgtreport.tv/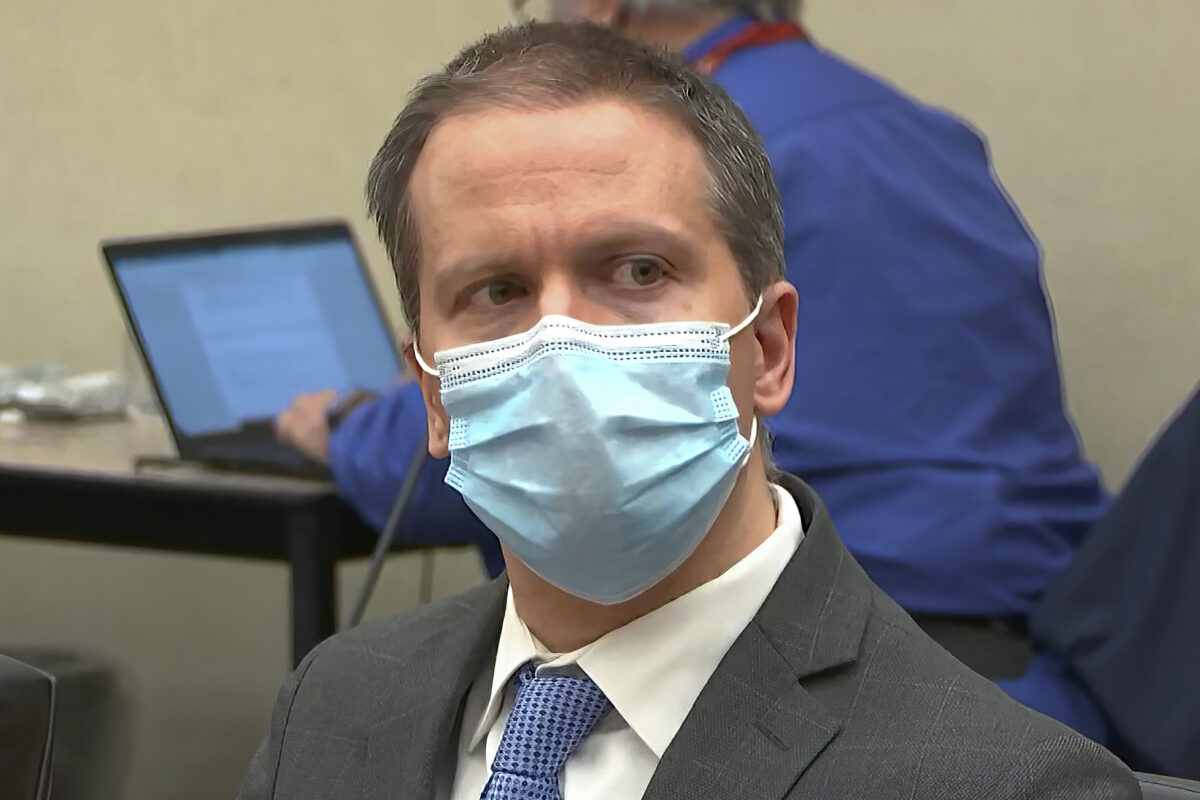 One of the 12 jurors who deliberated at the trial, Brandon Mitchell, a 31-year-old high school basketball coach who has identified himself, told news outlets in Minneapolis that on Aug. 28 last year, he attended a march in Washington where Floyd's siblings were present.
A photograph from the event showed Mitchell wearing a black T-shirt with a picture of Martin Luther King Jr. emblazoned with the words "Get your knee off our necks," and "BLM," which stands for Black Lives Matter, as well as a baseball cap that says "Black Lives Matter."
Mitchell on Monday told the Star Tribune that his uncle posted the photo on social media during the event, a commemoration of the anniversary of Martin Luther King Jr.'s "I Have a Dream" speech from 1963.
Mitchell asserted that the event was not a rally for Floyd's death or against police brutality. All 12 jurors were asked during selection if they had attended any such events as part of a 14-page questionnaire, as well as for their opinions on the Black Lives Matter movement.
Mitchell responded "no" to a question asking if he, or anyone close to him, had ever attended or participated in such events, according to the Star Tribune. Mitchell claimed he had been transparent as a juror about his favorable view of the BLM movement.
"I think they asked if I attended any protests for George Floyd or anything for police brutality. My answer was no because I hadn't," he told WCCO-TV in Minneapolis. "This particular march was more so for voting, voter registration. Getting people out to get out and vote for the presidential election that was upcoming a couple months afterward … This was the only thing I attended."
"It was huge to get people geared for voter turnout, so being a part of that, being able to attend, you know, the same location where Martin Luther King gave his speech was a historic moment," Mitchell added. "Either way, I was going to D.C. for this event, even if George Floyd was still alive."
He separately told the Star Tribune that attending the August event was an "opportunity to be around thousands and thousands of black people" and "to be a part of something."
Other images taken at the event show individuals dressed in BLM T-shirts, carrying BLM flags, and other signs with slogans such as "I Can't Breathe."
Attendees called for reform of policing as well as people to vote for Democrats in the 2020 election. The rally saw relatives of Floyd and Jacob Blake, who was shot by a police officer when resisting arrest. Blake was sent to hospital and then rehabilitation following the shooting.
Jury consultant Alan Tuerkheimer told The Washington Post that Chauvin's defense attorney Eric J. Nelson could use the details to push for an appeal, saying that while image alone is likely not enough to throw out the conviction, "it could be an avenue for the judge to reconsider the case."
The juror could perhaps be brought in for further questioning to determine whether he was dishonest or biased in his verdict, he said, adding, "That could change the outcome of things; if there is anything that makes him seem that he was not forthcoming."