by Robert Wheeler, The Organic Prepper: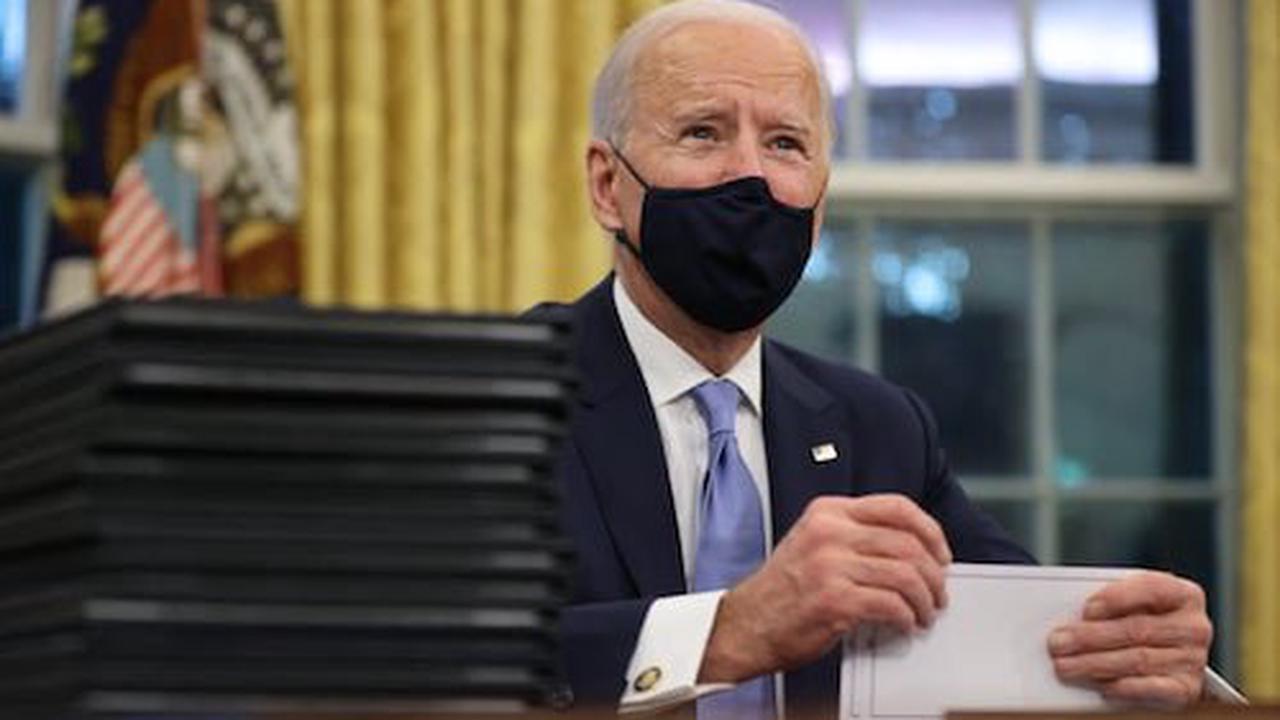 Currently, there's a lot of confusion about the Biden Administration's "Climate Goals." MSM outlets are not clear in their reporting on what Biden said vs. what Biden will do versus what Malthusian anti-progress activists want him to do.
We assure you that MSM is not telling you the truth, but we are!
It appears the Biden administration is attempting to be the least transparent administration in American history. What Biden is actually planning with regard to his Climate Goals to do has yet to be specified. 
TRUTH LIVES on at https://sgtreport.tv/
The first article written about the issue came from the Daily Mail, which included Biden's statement. Then an explanation (albeit a poorly crafted segue into that explanation). Said explanation from The Daily Mail  was an example of what "experts" suggest will be necessary to meet Biden's climate goals.
Naturally, CNN, Snopes, and all the other gatekeepers (um, fact checkers) rushed in to point out the Daily Mail was engaging in shoddy journalism. Stating Biden said none of those things and Biden's plan would create jobs, save the planet, end world hunger, and save all the puppies.
So, what did the President announce?
At his Climate Summit, Biden announced: "a new target for the United States to achieve a 50-52 percent reduction from 2005 levels in economy-wide net greenhouse gas pollution in 2030."
He stated that the plan would set the U.S. on a path to zero carbon emissions by no later than 2050, arguing that it would also create jobs and boost the economy.
However, Biden did not release any firm details on how his plan will affect the average American. Such a sweeping plan could involve dramatic changes in how Americans live their daily lives.
And, what did Biden say at the Virtual Leaders Summit?
Here's what he told the world.
Yesterday, I announced the United States made a new commitment, under the Paris Agreement, to cut our emissions by 50 to 52 percent by the end of this decade.  And we'll get there by investing in American workers, American jobs, American infrastructure, and building a stronger and more resilient economy.

We also welcome ambitious targets announced this week by two great partners.  My good friend, the Prime Minister of Japan, Prime Minister Suga, announced that Japan will cut emissions by up to 60 — excuse me — 50 percent below the 2013 levels, almost doubling their current target.

Prime Minister Trudeau, another good friend, from Canada, will reduce emissions by as much as 45 percent below the 2005 levels.

These announcements came on top of a demonstrated leadership and strong existing targets set by the European Union and the United Kingdom.  And together, these commitments mean that half of the world's economy is now committed to — to pace the action that we need to — at a pace we need to limit warming to 1.5 degrees — an amount beyond which scientists tell us — have said 1,000 times — all of us could be at a point of no return.
Continue reading Biden's remarks at the Virtual Leaders Summit here.
We have to change what, by when to meet Joe's Climate Goals?
The Daily Mail decided to look to the "experts" and "scientists" Biden and the Malthusian left are always so fond of following. Which led them to studies such as the one from the University of Michigan's Center For Sustainable Systems, entitled "Implications of Future U.S. Diet Scenarios On Greenhouse Gas Emissions."
As the Daily Mail summarizes, to reach Biden's goals, Americans have to make the following changes by 2030: 
Americans may have to cut their red meat consumption by a whopping 90 percent and cut their consumption of other animal-based foods in half.

According to a study by Michigan University's Center for Sustainable Systems, gradually making those changes by 2030 could see diet-related greenhouse gas emissions reduced by 50 percent.

To do that, it would require Americans to consume only about four pounds of red meat per year or 0.18 ounces per day. That equates to consuming roughly one average-sized burger per month.
Interestingly, The Daily Mail is considered a tabloid, but often their coverage on American politics is more thorough and unbiased than our own mainstream.
Read More @ TheOrganicPrepper.ca