by Fabian Ommar, The Organic Prepper: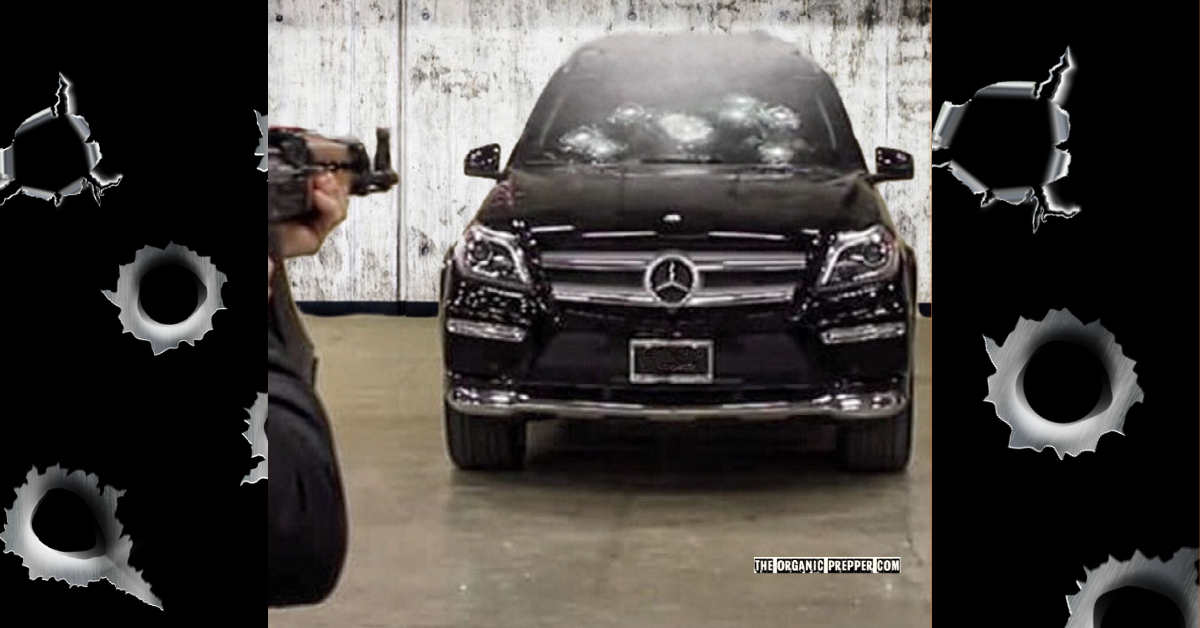 High crime rates are a common form of SHTF. It affects everyone, but each segment of society responds differently. The poor fight it out and struggle to eke out survival. The rich spend their wealth on ostentatious security measures like guards and armored vehicles.
As mentioned in my last article about Thirdworldization, crime and violence are on the rise in major U.S. cities and almost everywhere.
Toby and Daisy asked me to expand on the topic, specifically armored vehicles, which are ubiquitous here where I live. Here is the lowdown. 
TRUTH LIVES on at https://sgtreport.tv/
Brazil has the largest fleet of armored vehicles for civilians in the world
It's a damning record and apparent symptom of an utterly unequal, divided, and scared society. A violent one, too: Brazil leads the world in the number of firearm deaths (43,000), with U.S. coming second (37,000). It ranks fifth in firearm deaths per 100,000 inhabitants (23,9), while the U.S. is seventh with half of that (12,1).
But statistics alone don't tell the whole story: behind the numbers lies one significant distinction.
Let's consider firearms restrictions for civilians (i.e., only the bad guys and the police are armed here), and gun violence in Brazil is mostly from homicides (94%, whereas in the U.S., 64% are from suicide). It becomes evident how exceptionally lethal criminality and crime-fighting are around here. 
Statistics may vary slightly according to sources and studies over the years. But I mention these differences, in particular, to illustrate how civil unrest and violence is something very characteristic of underdeveloped countries, in opposition to more developed ones. It is something visible in other social markers as well. For instance, public transit is also deadlier in Brazil compared to the U.S.
That explains in good part why private security in general and armored vehicles are big industries and thriving businesses here. Unsurprisingly, the authorities play dumb about this. Advertising such a dubious title would be an admission of incompetence and failure in dealing with public safety. But that's what it is.
Spike in crime is the first and immediate result of any and every kind of SHTF
How some preppers overlook or dismiss crime waves as a real, present threat is beyond me. The bad guys are always lurking, and good people can do bad things in certain circumstances too. I can already see some saying crime is non-existent in their area. Others may say the offenders will be met with loads of weapons and determination to fight. 
I put the final touches on this article as Daisy's post on situational bias came out, addressing the subject comprehensively. These are common idealizations of people living in highly civilized places. I get that all the time, even from residents of "nice" neighborhoods here. Many believe crime is distant. They think they are safe by either owning (or hiring) guns or some other spurious reason.
I'm 100% with Daisy on that. I am in no way saying we should take it and do nothing. The world is inherently unsafe, and things change, fast or slow. There's nothing wrong with being conscious, aware, and prepared. Thinking "this can't/won't happen" or "we're safe" is the wrong mentality. If things are boiling (an economic downturn, social tension, and institutional disorder), it's just a matter of time. Crime may hit urban centers first, but eventually, it rises and spreads.
No place is an island.
"Everything is interconnected" is an excellent principle by which to live.
We've been living in prosperous, relatively calm, and civilized times for the past two or three decades. Sure, famine, misery, disasters, and conflicts haven't been eradicated. But there's been a long enough period of progress and stability to lure people into thinking things can't go back or become fluid again. 
Then something like 9/11 or COVID19 strikes, and suddenly we're reminded: things can and do change. 
But this article is not about full-SHTF. Big disasters aren't always necessary for decay to take place in society or community. Once things turn bad and the effects of some collapse start spreading, the social fabric wears thin. It usually happens faster than most believe because building takes time, but destroying is quick.
Here's some context for a better understanding of armored vehicles
Developing countries are nothing like many in the first-world think. The differences for the average population are more subtle than imagined by most folks from either. 
Someone visiting Buenos Aires (Argentina's capital) or São Paulo (the biggest city in Brazil) would feel a lot like N.Y., LA, or other large metros of Europe: vibrant streets and avenues, hectic commerce, theaters, museums, and parks. Tall buildings, fancy cars, and condos. You can eat (very) well and enjoy the nightlife, or attend the same shows and live concerts everywhere else in the world (not now, but you get the point). Things may not be as tidy as in London or Zurich, but it's perfectly possible to walk around and visit extraordinary places normally and safely.
Read More @ TheOrganicPrepper.ca