by Michael Snyder, End Of The American Dream: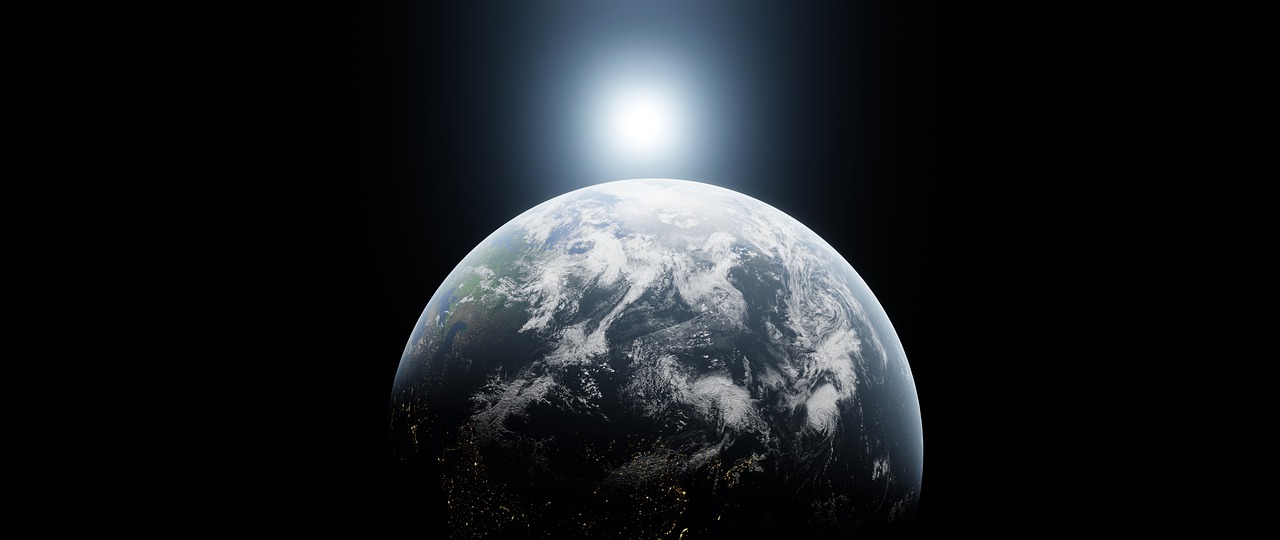 If things are so wonderful, then why do so many people feel a deep sense of unease about what is ahead?  I think that the reason why our society is so obsessed with apocalyptic movies and television shows is because most of us realize on some level that we are living in an apocalyptic generation.  As I have been documenting in my articles over the last several months, the clock is ticking for humanity.  If we continue to do things the way we have been doing them, our society will inevitably collapse.  Even now, virtually all of our systems are exhibiting signs of failure, and yet most of us continue to live our lives as if they party will never end.
TRUTH LIVES on at https://sgtreport.tv/
But it will end, and deep inside most of us know this.
So how close are we to that point?  Nearly 2000 years ago, Jesus detailed some of the things that we should expect to see as conditions turn apocalyptic…
And ye shall hear of wars and rumours of wars: see that ye be not troubled: for all these things must come to pass, but the end is not yet.

For nation shall rise against nation, and kingdom against kingdom: and there shall be famines, and pestilences, and earthquakes, in divers places.

All these are the beginning of sorrows.

Then shall they deliver you up to be afflicted, and shall kill you: and ye shall be hated of all nations for my name's sake.
Could it be possible that "the beginning of sorrows" is nearly upon us?
Without a doubt, we are living in a time when there are lots of rumors of wars.  Russia and Ukraine nearly went to war this month, and if that would have happened the U.S. would have definitely gotten involved, and that could have led us directly into World War 3.
Meanwhile, the U.S. and China are now closer to military conflict than they have been at any point since the end of the Korean War.  Taiwan is the main source of tension at the moment, but there are other flashpoints that could cause war between our two nations to erupt as well.
In the last 48 hours, however, developments in Israel have taken center stage globally.  Dozens of rockets were fired into Israel on Saturday night, and terror groups are warning that "worse was still to come"…
Two terror groups in Gaza took responsibility on Saturday for the salvos of rockets fired at Israel overnight, saying the attack was in response to violent clashes in Jerusalem in recent days and that worse was still to come.

Fatah's Al-Aqsa Martyrs' Brigade and the Popular Front for the Liberation of Palestine's Abu Ali Mustapha Brigades said that they were behind the 36 rockets fired at Israel, linking the attack to the unrest in and around the Old City.
Everyone knows that a major war is going to erupt in the Middle East at some point.
It is just a matter of time.
Switching gears, we continue to see large earthquakes shake our planet at a very alarming rate, and more volcanoes that were once very quiet continue to roar to life.
On Sunday morning, it was Japan's turn to experience a major eruption…
The Sakurajima volcano in southwestern Japan erupted on early Sunday, sending a column of smoke over 2.3 kilometers above the crater, the weather agency said.

Following the eruption at 1:09 a.m., the Japan Meteorological Agency issued an eruption alert, urging people in the cities of Kagoshima and Tarumizu in Kagoshima Prefecture to protect themselves from potential impact of the volcanic activity.
Of course those that follow my work on a regular basis know that the volcano in Japan that I really have my eye on is Mt. Fuji.  When it finally blows, the death toll will be off the charts.
Needless to say, "pestilence" has been a major theme over the past year as well.  We are being told that the number of new coronavirus cases just hit a brand new record high globally, and it appears that this pandemic will be with us for the foreseeable future.
But if we really are moving into "the beginning of sorrows", we should expect even more "pestilences" to strike the globe, and they will be even worse than what we have experienced so far.
As for "famines", the good news is that nobody in the United States is starving at the moment.
But I did just publish an article in which I talked about how global food prices are now soaring, and this is causing hunger to rise very rapidly in impoverished areas of the planet.
Coming into this year, the head of the UN's World Food Program did warn that we would soon see "famines of biblical proportions", and unfortunately we are well on the way to that actually happening.
On top of everything else, the global persecution of Christians continues to rise.
The U.S. Commission on International Religious Freedom just released a report that documented many of the specifics of this rising trend, and one expert that worked on the report stated that "Christians are being persecuted around the world at a pace not seen since the first century".
Is it just a coincidence that all of these things are happening at the same time?
Read More @ EndOfTheAmericanDream.com