from ZeroHedge: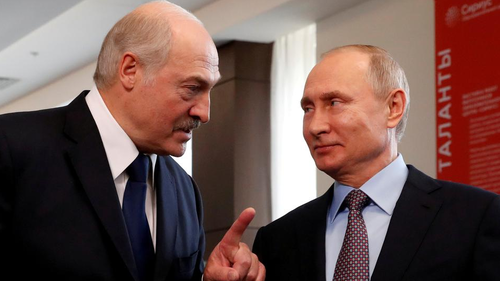 Russian and Belarusian state sources are alleging that a major assassination and "coup" attempt of Belarusian president Alexander Lukashenko has been thwarted by security services, which has further been dubbed in state media as an "armed insurrection" attempt which may have had the backing of the United States.
However, details surrounding the alleged 'plot' remain murky and it doesn't appear that anything actually close to an 'insurrection' ever got off the ground. Instead, multiple Belarussian officials were reportedly arrested on vague suspicions of treasonous plotting. Russia's FSB is also widely reported to have detained two conspirators in Moscow for their association with the plot.
TRUTH LIVES on at https://sgtreport.tv/
"Several people, including two in Russia, have been arrested for allegedly plotting an armed insurrection against the Belarusian president," RT describes of the Belarusian media reports. "He claims that the US may have sanctioned the assassination attempt."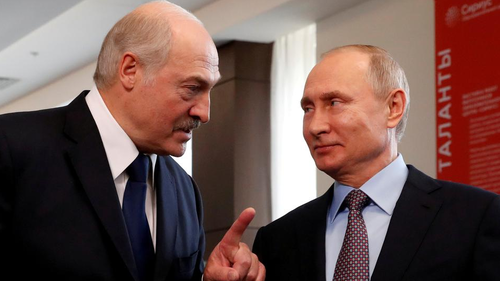 It comes after prior months of growing protests against the longtime autocrat, and after pro-democracy opposition leader Svetlana Tikhanovskaya from exile urged for more opposition to Lukashenko's rule in the streets after a security services crackdown of the past months.
Europe's "last dictator" – as Lukashenko sometimes calls himself, recently claimed victory and was sworn in for a sixth term last September after already being 24 years in power, which set off the widespread protests.
Here's more of RT's description of the alleged anti-Lukashenko coup plotting:
The existence of an alleged plot to kill Lukashenko, other top Belarusian officials, and even their family members was revealed on Saturday. In Minsk, the national broadcaster ONT ran a story naming suspected conspirators and exposing their plans. The report offered as evidence several clips of what appears to be Zoom meetings between them.