from RT: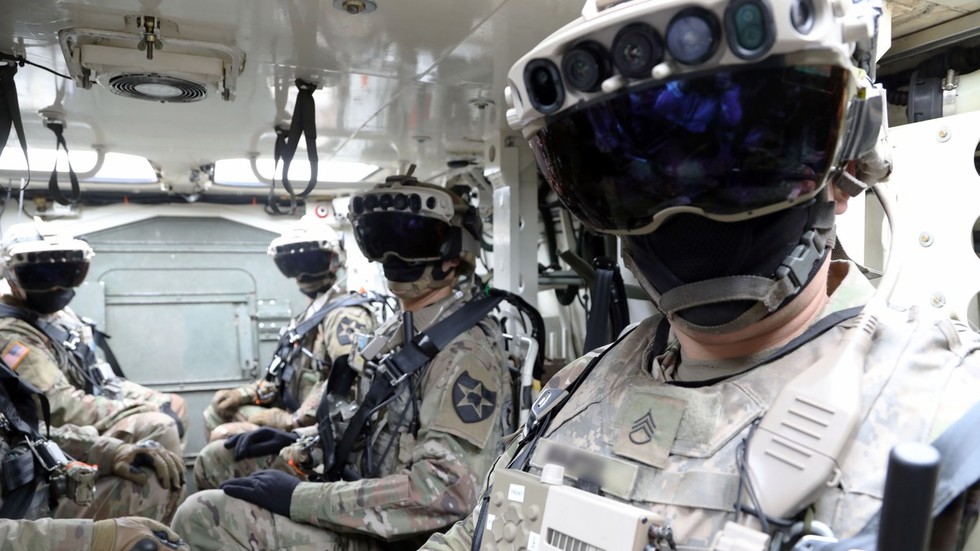 The Pentagon will pay Microsoft billions of dollars to build augmented-reality headsets for its soldiers. The devices will be backed by the tech firm's Azure cloud computing services, which was compromised by hackers last year.
The contract was announced on Wednesday and could earn Microsoft up to $21.88 billion over 10 years. Back in 2018, the US Army gave Microsoft $480 million to develop a prototype headset built around the company's HoloLens technology. Based on its performance, Microsoft will now provide up to 120,000 of the headsets, dubbed the Integrated Visual Augmented System, or IVAS.
TRUTH LIVES on at https://sgtreport.tv/
The IVAS can project holographic video-game style maps, thermal and night imaging, and target-identification information to soldiers. It can also show where the soldier's weapon is aimed, and monitor vital statistics like their heart rate.
However, the project is not without its problems. A CNBC reporter tested the prototype headset in 2019 and described it as "a bit buggy," saying that it needed to be restarted during a demonstration session. Several months later, the military was still reporting glitches with the devices, including GPS and imaging errors, and "poor low light and thermal sensor performance."
While Microsoft will have a decade and more than $20 billion to iron these issues out, there could be more potential snafus on the horizon. The headsets will be linked to Microsoft's Azure cloud computing service, a service that the company said was hacked last December, leaving 911 emergency lines down in multiple US states. Even before that particular breach, security researchers were finding flaws with Azure, with one branding it a "cloud security nightmare."