by Chris Menahan, Information Liberation: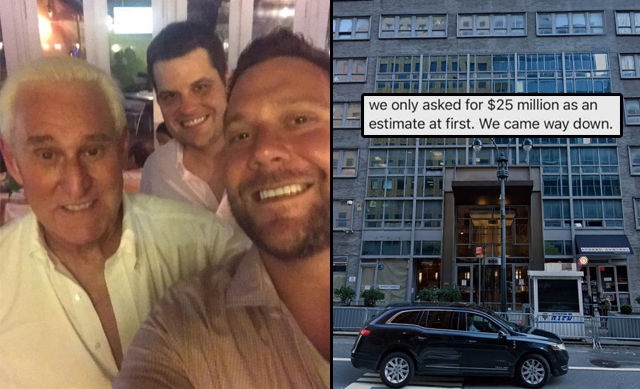 The alleged extortion scheme to shake down congressman Matt Gaetz' father of $25 million and fund a black op to free rogue CIA operative Robert Levinson from detention in Iran may have been run out of the Israeli consulate in New York, according to leaked texts obtained by The American Conservative.
TRUTH LIVES on at https://sgtreport.tv/
Leaked texts from an Israeli consular official show more details in Gaetz-Levinson funding scheme https://t.co/2wypHVvDS9

— Arthur Bloom 🇺🇸 (@j_arthur_bloom) April 2, 2021
From The American Conservative, "Leaked Texts From Israeli Consulate Employee Show More Details In Gaetz-Levinson Funding Scheme":
Three screenshots of texts between Scott Adams, creator of Dilbert, and Jake Novak, media director of the Israeli consulate in New York City were shared with TAC. The messages were authenticated by one of the parties to them.

In the first screenshot, Novak messaged Adams last Saturday to tell him about the investigation into Gaetz. The New York Times story on the Gaetz investigation was not published until Tuesday.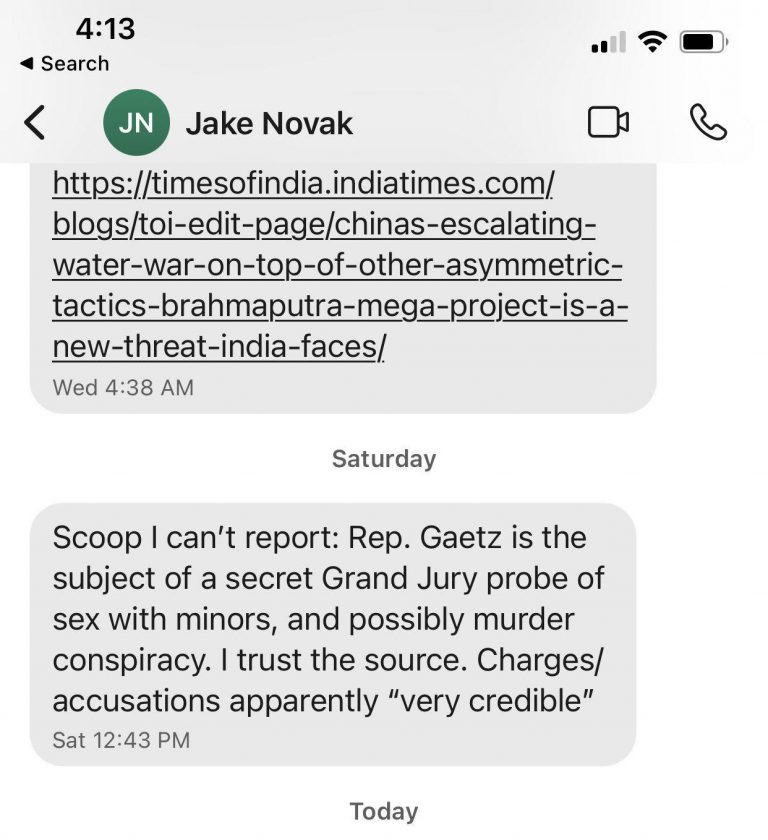 In the second, Novak appears to represent himself as deeply involved in the efforts to free Bob Levinson from Iran, telling Adams "this is screwing up my efforts to free Bob Levinson."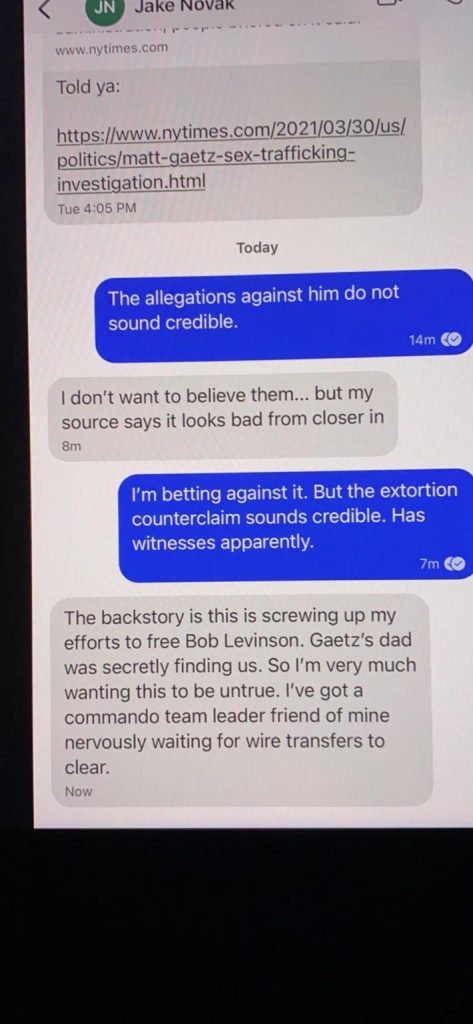 "Gaetz's dad was secretly finding [sic] us," he continues. "So I'm very much wanting this to be untrue. I've got a commando team leader friend of mine nervously waiting for the wire transfers to clear."

In the third screenshot, Novak casts doubt on Gaetz's claims that he is being extorted. "The real documents do not extort," he writes, "And we only asked for $25 million as an estimate at first. We came way down."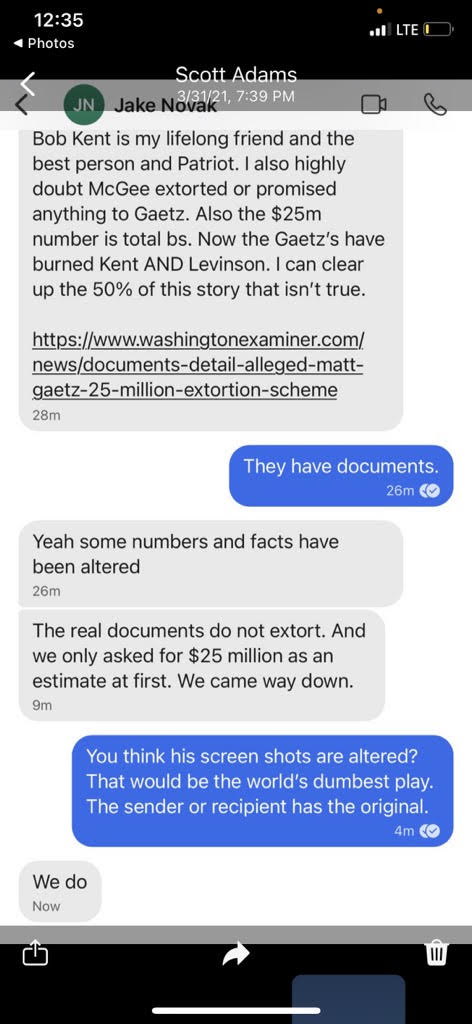 Novak locked his Twitter account after the story came out.
Read More @ InformationLiberation.com