by Cindy Harper, Reclaim The Net: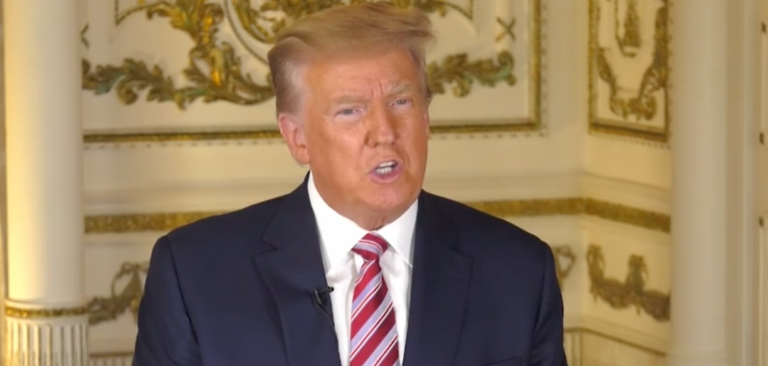 Facebook removed a video interview of President Trump with his daughter-in-law Lara Trump, a Fox News contributor. The social media company said that any content representing the "voice" of Donald Trump will not be allowed on Facebook's main platform and Instagram.
On Tuesday, Lara uploaded a photo on Instagram of her sitting across from the former president, calling on followers to watch the interview that night.
TRUTH LIVES on at https://sgtreport.tv/
Shortly after posting the image, a Facebook staff sent Trump officials an email warning that content "in the voice of President Trump is not currently allowed on our platforms (including new posts with President Trump speaking)."
The email further warned that such content "will be removed if posted, resulting in additional limitations on accounts that posted it."
"This guidance applies to all campaign accounts and Pages, including Team Trump, other campaign messaging vehicles on our platforms, and former surrogates," the email, whose screenshot was posted by Trump on Instagram, further stated.
Lara did not heed the warning, and posted the video interview on her Facebook page. Facebook removed the video and an employee sent a removal notice email.
"We are reaching out to let you know that we removed content from Lara Trump's Facebook Page that featured President Trump speaking," the email stated.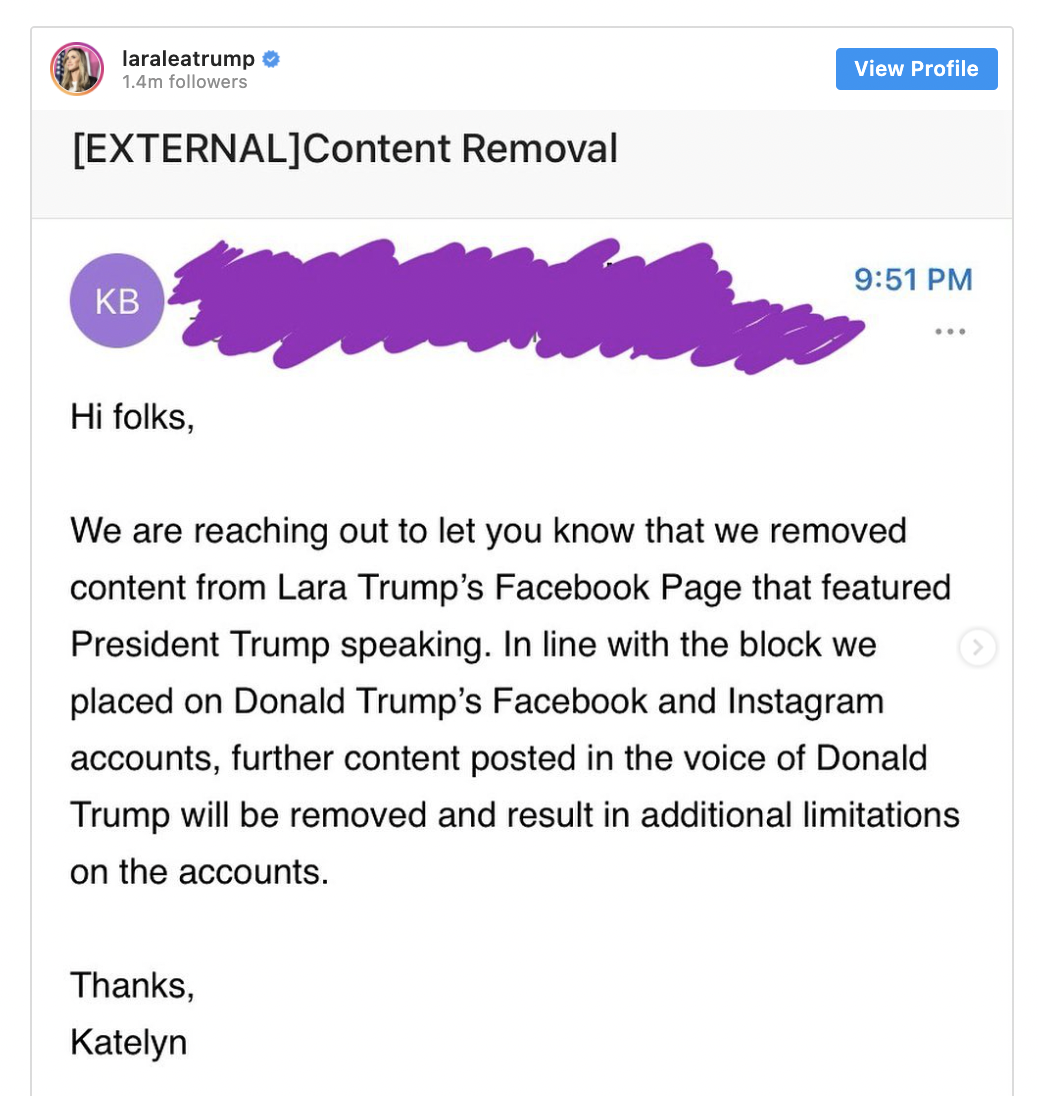 "In line with the block we placed on Donald Trump's Facebook and Instagram accounts, further content posted in the voice of Donald Trump will be removed and result in additional limitations on the accounts."
Lara posted the email on Instagram, writing: "… and just like that, we are one step closer to Orwell's 1894."
The former president was indefinitely banned on Facebook and Instagram, as well as Twitter, YouTube, Snapchat, and Twitch, following the Jan 6 riots. At the time, Facebook's CEO Mark Zuckerberg said that they "believe the risks of allowing the President to continue to use our service during this period are simply too great."