by Michael Snyder, End Of The American Dream: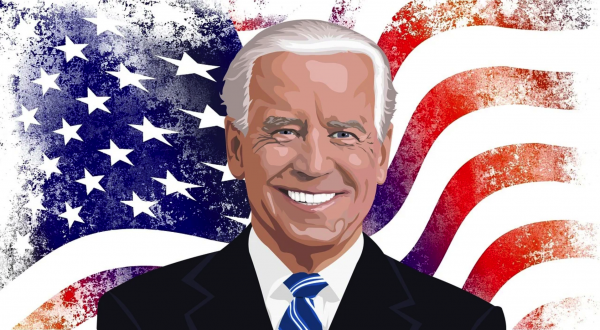 If you are the president of the United States and you want to have a positive relationship with another country, it is probably not a good idea to call the leader of that other country a "killer" that "doesn't have a soul".  Also, it is probably not a good idea to accuse the other country of directly interfering in our elections or to threaten them with cyberattacks.  Unfortunately, Joe Biden seems to think that the American people want him to "get tough" with Russia, and he just told ABC's George Stephanopoulos that Vladimir Putin "will pay a price" for messing with the 2020 election…
TRUTH LIVES on at https://sgtreport.tv/
President Joe Biden said Vladimir Putin "will pay a price" for his efforts to undermine the 2020 US election following a landmark American intelligence assessment which found that the Russian government meddled in the 2020 election with the aim of "denigrating" Biden's candidacy.

"He will pay a price," Biden said of Putin in an interview that aired Wednesday on ABC's "Good Morning America". "We had a long talk, he and I, and relatively well. And the conversation started — 'I know you and you know me. If I establish this occurred, be prepared.'"
After the 2016 election, we had to endure years of baseless claims that Donald Trump "colluded with the Russians", and those claims were eventually completely discredited.
But now here we go again.
Even though Trump lost, Biden and the Democrats are once again convinced that the Russians interfered with the election.  In fact, White House Press Secretary Jen Psaki is claiming the the Russians have interfered with our elections "for many years"…
'President Biden has been clear that the United States will also respond to a number of destabilizing Russian actions,' she continued, adding there are several new investigations related to relations with the Kremlin.

'The Russians have intervened, or attempted to intervene, in elections for many years – I mean, long before 2016. We certainly are eyes-wide-open about that and fully aware of that,' Psaki said.
Long before 2016?
How far back do they think this goes exactly?
When George Stephanopoulos pressed Biden on specifically what he planned to do to Russia, Biden responded by saying "you'll see shortly"…
When pushed on what the consequences would be, the president said: 'The price he's going to pay, well, you'll see shortly.'
Let us hope that what Biden means is that more sanctions will be imposed.  After all of the sanctions that have already been slapped on Russia, there isn't much more damage that can be done in that area.
Unfortunately, it appears that Biden is preparing to go way beyond just imposing sanctions.
In fact, the New York Times recently reported that the Biden administration is preparing a series of cyberattacks against Russia…
Russia has expressed its alarm after it was reported the United States was planning a series of covert counterattacks on Russian networks, saying such strikes would amount to cybercrimes.

The report by The New York Times on March 7 said the planned US move would be in response to the hacking of SolarWinds software that US officials say was conducted by Russia, something Moscow denies.

"This is alarming information," Dmitry Peskov, Kremlin spokesman, said on Tuesday. "This would be pure international cybercrime."
Read More @ EndOfTheAmericanDream.com