from BBC: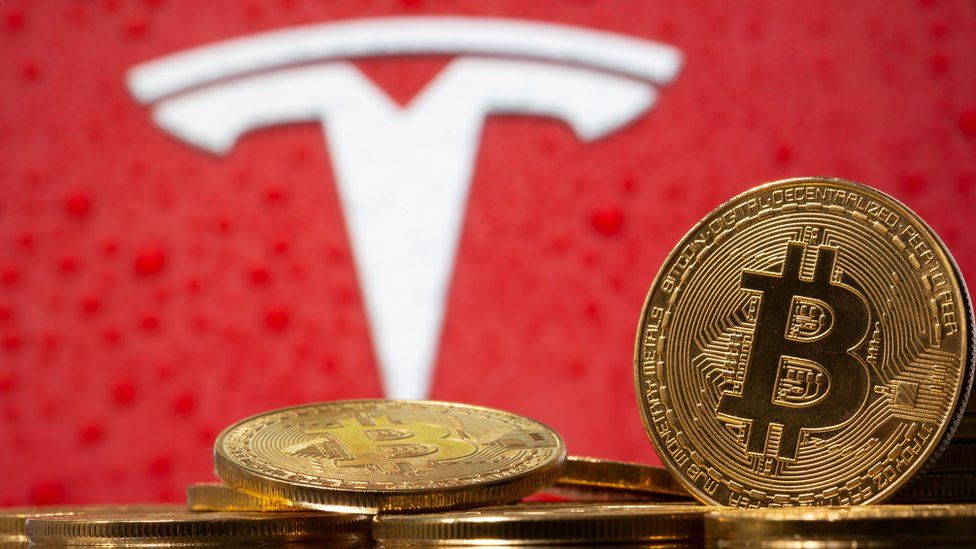 Tesla customers can now buy their car with Bitcoin, company chief Elon Musk has said.
Mr Musk, a well known Bitcoin enthusiast, made the unexpected announcement in a tweet.
But Bitcoin's value rapidly moves up and down – meaning the cryptocurrency price of the car could change day to day.
TRUTH LIVES on at https://sgtreport.tv/
Tesla has invested heavily in the digital currency, buying $1.5bn (£1.1bn) worth of Bitcoin.
And that apparent vote in confidence saw Bitcoin's value shoot to a record high.
Wednesday's announcement also led to a modest bump to the price of Bitcoin.
Mr Musk tweeted Tesla would be running its own internal software to handle Bitcoin payments, which "operates Bitcoin nodes directly".
Nodes, in this sense, are the computers that process Bitcoin transactions.
And in an apparent bid to assuage fears of Bitcoin enthusiasts who want to see the ecosystem thrive, Mr Musk said: "Bitcoin paid to Tesla will be retained as Bitcoin, not converted to fiat [government-controlled] currency"
You can now buy a Tesla with Bitcoin

— Elon Musk (@elonmusk) March 24, 2021