by Ronan Manly, BullionStar: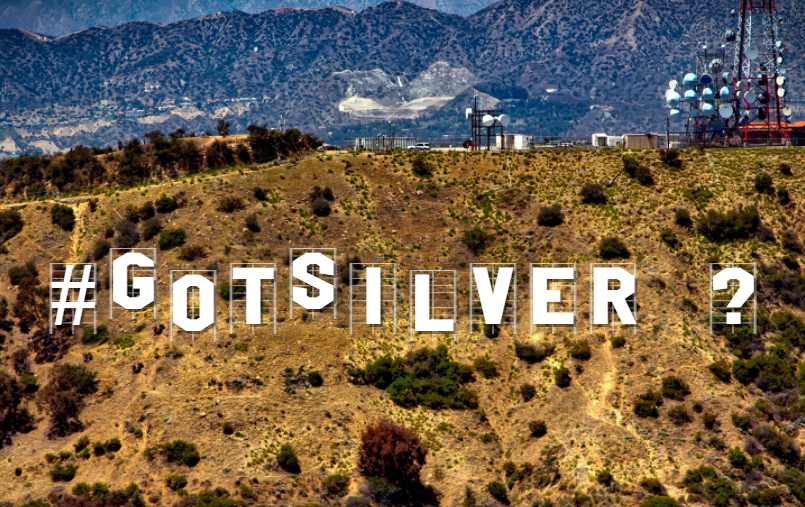 On Monday 1 March, an article in Bloomberg Law by CFTC connected lawyers from law firm Clifford Chance revealed that the Commodity Futures Trading Commission (CFTC) is reportedly investigating retail silver trader activity in the silver price and that the US Department of Justice looks set to investigate as well.
Before looking at this shocker of an Orwellian development, it's helpful to provide some context on the CFTC's track behavior in this area and to show how hypocritical such a development would be.
TRUTH LIVES on at https://sgtreport.tv/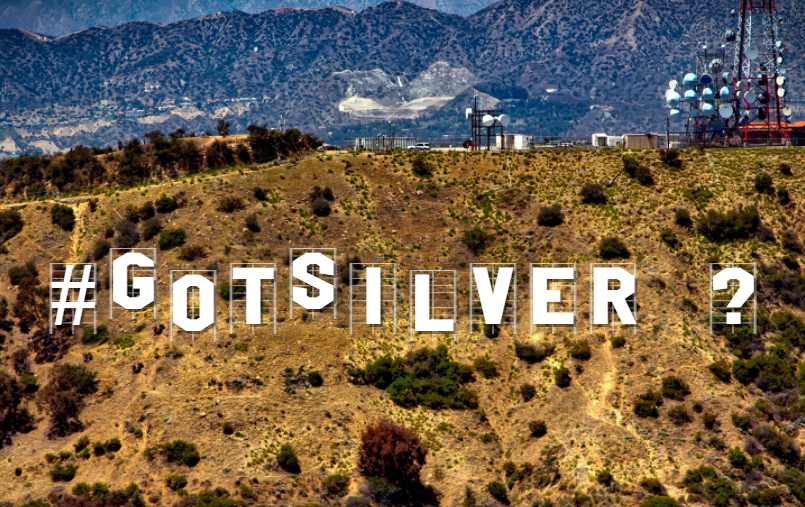 Rewinding exactly one month previously to Monday 1 February, as the spot price of silver rallied to an 8-year high of just under US$ 30 per troy ounce amid heightened retail interest and the emergence of the #SilverSqueeze, it was predictable that the establishment on Wall Street and Washington DC, an establishment with a collective vested interest in a low and suppressed silver price, would feel the heat and attempt to counteract the rally.
On the regulator front, this was demonstrated by none other than the US Government's Commodity Futures Trading Commission (CFTC), whose acting Chairman Rostin "Russ" Behnam, released an unprecedented statement, actually on 01 February, saying that:
"The CFTC is closely monitoring recent activity in the silver markets. The Commission is communicating with fellow regulators, the exchanges, and stakeholders to address any potential threats to the integrity of the derivatives markets for silver, and remains vigilant in surveilling these markets for fraud and manipulation."
Although a short statement from the CFTC, it signaled panic, panic on Wall Street and in Washington, that a #SilverSqueeze triggered demand surge in physical silver could pressure the supply side and thus trigger the collapse of the gigantic ongoing paper silver trading charade.
The statement also signaled that the #SilverSqueeze was critical enough to Wall Street that the CFTC felt the need to coordinate with other regulators, exchanges and stakeholders (i.e. bullion banks). But more so, the statement was both hilarious and hypocritic.
Fraud and Manipulation
For anyone familiar with the CFTC and the silver market will immediately have raised their eyebrows that the CFTC "remains vigilant in surveilling these markets for fraud and manipulation."
As a reminder, this is the same CFTC that on 25 September 2013 after a 5-year investigation into whether the COMEX silver futures market was manipulated by JP Morgan and other banks, closed down the investigation, saying that its Division of Enforcement and Division of Market Oversight had found no evidence of wrongdoing, despite spending 7,000 staff hours on said investigation since 2008. The CFTC head of enforcement at that time was David Meister, who then left the CFTC only a week after closing down the silver investigation, in a job well done.
Chairman of the CFTC at that time was Gary Gensler, the same Gensler who is now about to be appointed by old man Biden as head of the SEC. Meister, a lawyer by profession, returned to Wall Street and his former law firm Skadden, and is now head of Skadden's government enforcement and white collar crime group in New York.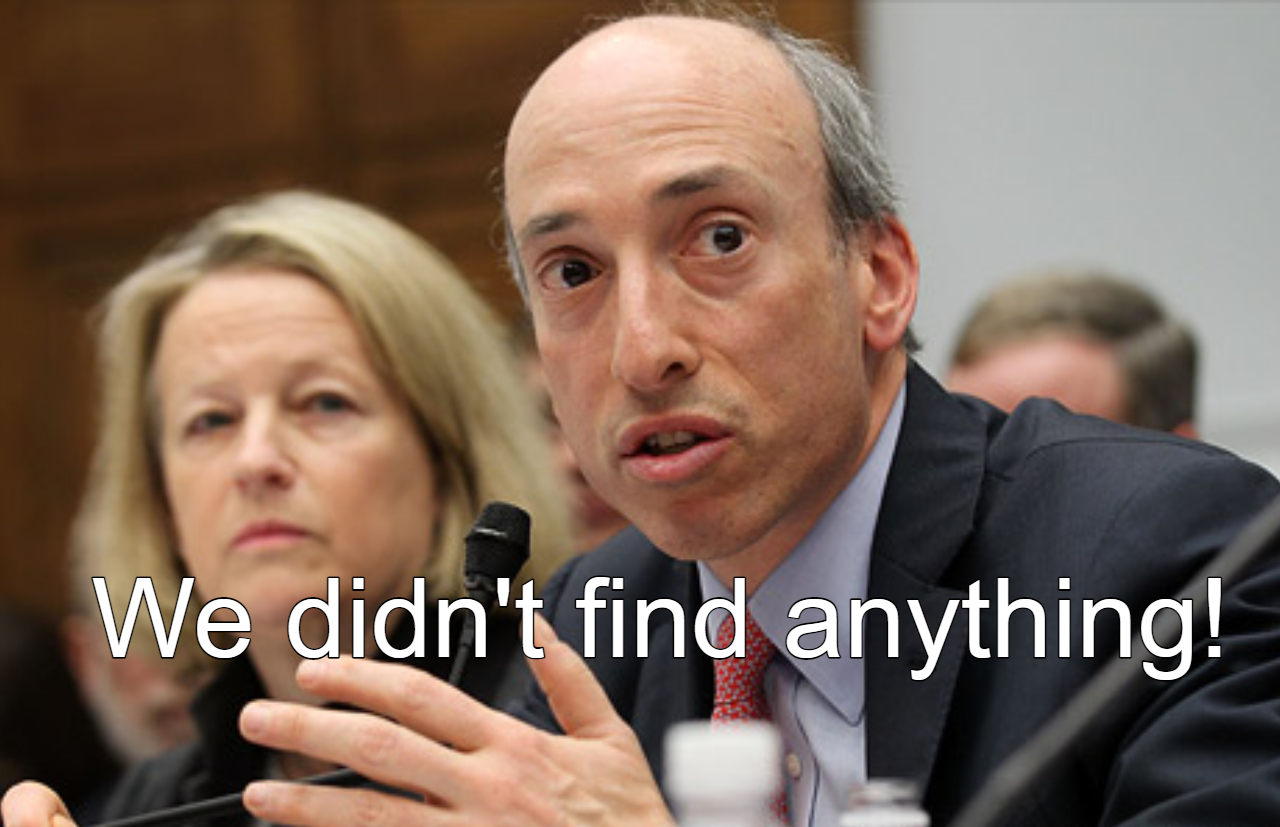 And the 2008 – 2013 investigation was only one of a total of 3 CFTC investigations into the COMEX silver market since 2004, none of which found anything:
"And three times, starting in 2004, the Commodity Futures Trading Commission also looked into allegations of market manipulation of the silver market by JPMorgan."
"The CFTC closed the third of those three inquiries in 2013 without taking action. JPMorgan has cited those CFTC investigations while defending against civil lawsuits, accusing plaintiffs of rehashing "implausible theories" of silver futures manipulation that were rejected by regulators."
Yet by 2018, when the US Department of Justice and FBI under the direction of Avi Perry negotiated a guilty plea deal with former JP Morgan precious metals trader John Edmonds for fraudulent manipulation of precious metals markets between 2009 to 2015, which subsequently led to the DoJ fining JP Morgan US$ 920 million in 2020 for a multi-year precious metals manipulation scheme, the CFTC could no longer look the other way, and was forced to acknowledge the "fraud and manipulation". And the CFTC even collected the JP Morgan fine. As a reminder, the CFTC under Gensler had failed to find the following:
"JPMorgan Chase & Co. (JPMorgan) has entered into a resolution with the Department of Justice to resolve criminal charges related to two distinct schemes to defraud: the first involving tens of thousands of episodes of unlawful trading in the markets for precious metals futures contracts, and the second involving thousands of episodes of unlawful trading in the markets for U.S. Treasury futures contracts."
"For over eight years, traders on JP Morgan's precious metals and U.S. Treasuries desks engaged in separate schemes to defraud other market participants that involved thousands of instances of unlawful trading meant to enhance profits and avoid losses"
Likewise, this is the same CFTC that has now, as it can no longer pretend not to know, been roped into involvement with the Department of Justice's ongoing  indictment against Michael Nowak, former global head of JP Morgan's precious metals trading desk and former LBMA board member, for allegedly running a RICO conspiracy and for "allegedly engaged in a massive, multiyear scheme to manipulate the market for precious metals futures contracts and defraud market participants." in what has been called a criminal ring by DoJ prosecutors.
You can see, for example that in 2010, the CFTC looked the other way when interviewing Nowak:
"In 2010, [Nowak] sat for two days of interviews with CFTC investigators, explaining the bank's trading strategies.
"To your knowledge, have traders at JPMorgan in the metals group put up bids and offers to the market which they didn't intend to execute and then pulled them before they got hit or lifted?" one CFTC investigator asked.
"No," Nowak responded.
The CFTC closed the third of [it's] three inquiries in 2013 without taking action."
Unbelievably, David Meister (who shut down the CFTC investigation into silver market manipulation in 2013 and left the CFTC) has now turned up representing Michael Nowak in the Department of Justice case, and as of a few weeks ago the DoJ was trying have Meister disqualified from the case, saying that he is conflicted as he headed the CFTC's investigation into JP Morgan, the one that was shut down in 2013. You can't make this stuff up.  The Usual Suspects