by Mac Slavo, SHTF Plan: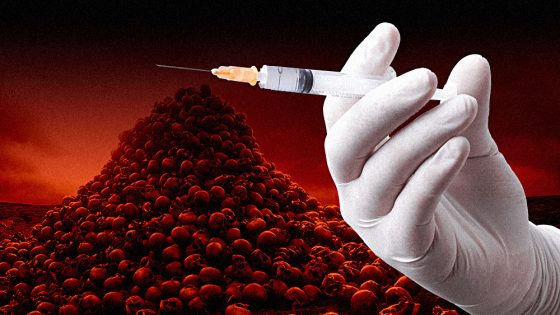 In order to support the government's mass vaccination program, more than  200 marines and sailors arrived at a FEMA mass vaccination site in Philadelphia. The site will open tomorrow, on Wednesday, March 3.
Trump told us he would make sure the military delivered these vaccines. You were warned. If you think it's only going to be Philadelphia, think again.  This will be hailed a success so that the military and FEMA will rollout vaccines in all major areas.
TRUTH LIVES on at https://sgtreport.tv/
Trump: "The Military Is Ready To Deliver A Vaccine"
Pentagon Will Deploy Active Duty Troops To Mass Vaccination Sites
For those who said the military will never do this, you were wrong. Mass vaccination has always been in the plans and the military was slated from the beginning as the ones to make it happen in the United States. The goal of this mass vaccination site is to provide around 6,000 doses a day to Philadelphia residents, according to a CBS local affiliate.  That's more than 4 people per minute.
The Pentagon & CDC Will Join Together To Mass Distribute The COVID Vaccine
This center will be open 7 days a week for 5 weeks, and they will administer the Pfizer vaccine to anyone willing. The FEMA site will be delivering vaccines by appointment only. If you have any doubt as to whether this is nefarious or not, Homeland Security Secretary Alejandro Mayorkas is traveling to Philadelphia on Tuesday to tour the FEMA mass vaccination site.
Wake up. It is past time to figure out who the real enemy is. We are all slaves and we don't figure it out soon, we'll be dumbed down to the point that our future generations will face that permanence of their enslavement due to our inability to think critically. Use discernment, and look into everything. There is a reason the ruling class needs the slaves to willingly take this vaccine for a disease that has a 99.02% survival rate.