by Dr Susan Berry, Breitbart: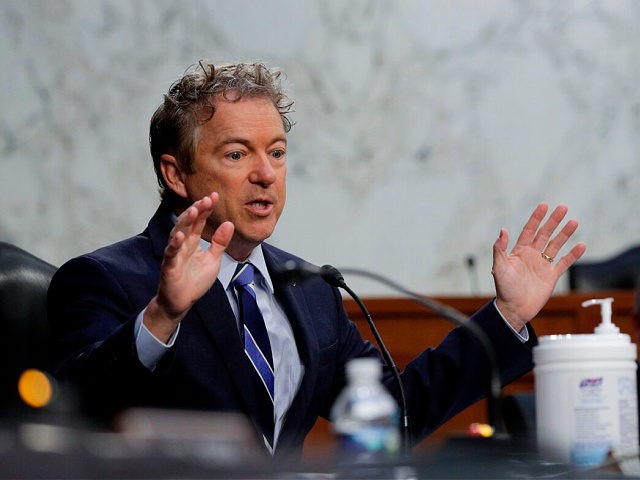 In 2017, President Joe Biden's transgender nominee for a top post at the Department of Health and Human Services (HHS) recommended "accelerating" cross-sex hormones for homeless teens who are suffering from gender dysphoria and estranged from their parents.
Dr. Rachel Levine, born Richard Levine, delivered an address four years ago titled "It's a Transgeneration: Issues in Transgender Medicine" to an audience at Franklin & Marshall College:
TRUTH LIVES on at https://sgtreport.tv/

Levine said (at 28:00 in the video above) that those in the transgender medical industry who are seeing gender dysphoric teens from the "street," living in homeless shelters, should not go through the usual procedure of first administering puberty blockers to stop normal puberty, but instead immediately prescribe cross-sex hormones.
Levine, who has served as secretary of the Pennsylvania Department of Health, told listeners that homeless teens who say they are transgender have been "essentially thrown out by their parents because of their gender identity and expression."
The transgender nominee said that "street youth" not living with their parents should not receive puberty blockers but instead "accelerate" with cross-sex hormones "so that the young people feel validated and are getting care consistent with their path."
What actually happened is Levine was repeatedly asked whether Levine was for or against **minors** receiving hormones and/or surgeries without parental consent. Levine refused to answer the question. Repeatedly. https://t.co/7XlZ2moK7M

— 4thWaveNow (@4th_WaveNow) February 26, 2021
In his questioning of Levine during the latter's Senate confirmation hearing Thursday, Sen. Rand Paul (R-KY), an ophthalmologist, referred to the talk the nominee gave in 2017. He asked Levine:
Do you support the government intervening to override the parent's consent to give a child puberty blockers, cross-sex hormones, and or amputation surgery of breasts and genitalia? You have said that you're willing to accelerate the protocols for street kids. I'm alarmed that poor kids with no parents who are homeless and distraught, you would just go through this and allow that to happen to a minor.
Levine failed to answer Paul's questions, including Paul's question, "Do you believe that minors are capable of making such a life-changing decision as changing one's sex?"
The nominee merely repeated a prepared response, saying, "Senator, transgender medicine is a very complex and nuanced field, and if confirmed to the position of Assistant Secretary of Health, I would certainly be pleased to come to your office and talk with you and your staff about the standards of care and the complexity of this field."