by James Fitzgerald, Corey's Digs: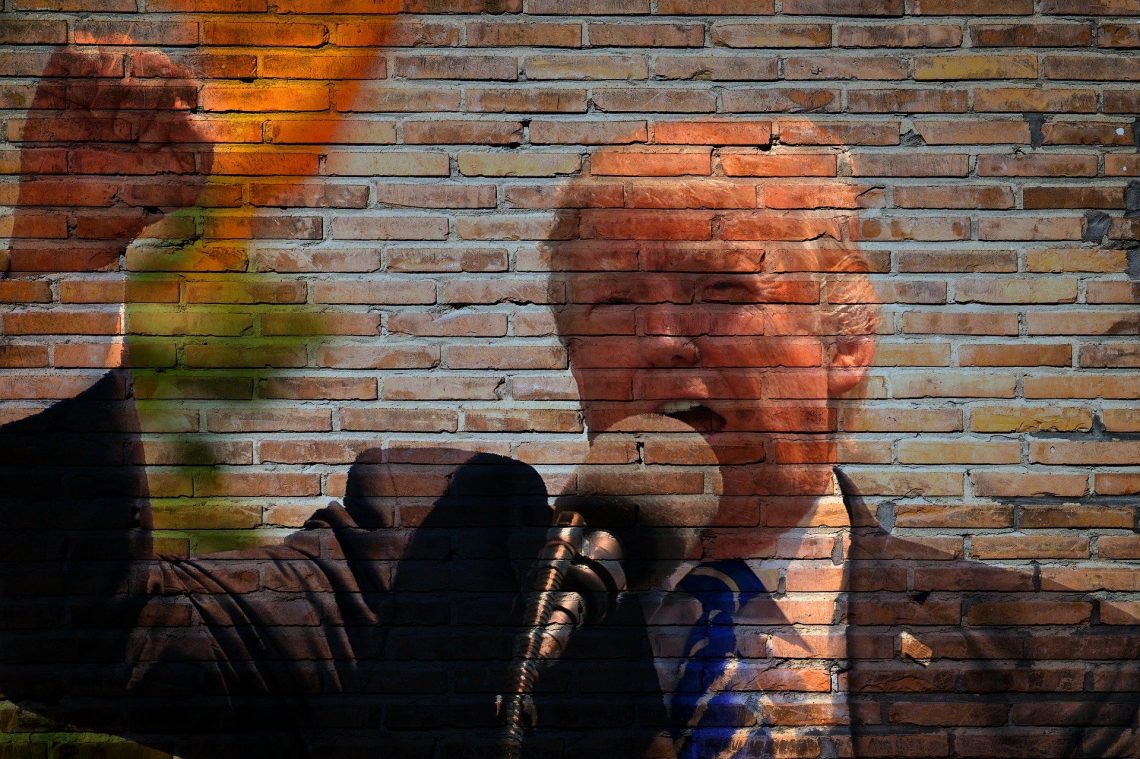 After the US Senate cleared Donald Trump of the impeachment charges on February 13, he released a brief valedictory statement, before going to ground in Florida.
After his acquittal — for allegedly inciting violence among his supporters on January 6 — Trump stated: "Our cherished Constitutional Republic was founded on the impartial rule of law, the indispensable safeguard for our liberties, our rights, and our freedoms.
"It is a sad commentary on our times that one political party in America is given a free pass to denigrate the rule of law, defame law enforcement, cheer mobs, excuse rioters, and transform justice into a tool of political vengeance, and persecute, blacklist, cancel and suppress all people and viewpoints with whom or which they disagree," he said. "I always have, and always will be a champion for the unwavering rule of law, the heroes of law enforcement, and the right of Americans to peacefully and honorably debate the issues of the day without malice and without hate."
TRUTH LIVES on at https://sgtreport.tv/
Conservatives and other supporters around the world must have been lifted from their post-election gloom when they read his "MAGA" remarks: "Our historic, patriotic and beautiful movement to Make America Great Again has only just begun. In the months ahead I have much to share with you, and I look forward to continuing our incredible journey together to achieve American greatness for all of our people. There has never been anything like it!"
If words could kill, then Sen Mitch McConnell would no longer be with us. On February 16, a statement from "Donald J. Trump, 45th President of the United States of America" lambasted the senator for Kentucky, saying that "The Republican Party can never again be respected or strong with political 'leaders' like Sen. Mitch McConnell at its helm … McConnell did nothing, and will never do what needs to be done in order to secure a fair and just electoral system into the future. He doesn't have what it takes, never did, and never will," said Trump, who went on to mention McConnell's family's "substantial Chinese business holdings. He does nothing on this tremendous economic and military threat."
He continued: "Mitch is a dour, sullen, and unsmiling political hack, and if Republican Senators are going to stay with him, they will not win again."
On Presidents' Day Trump unexpectedly appeared in a motorcade close to his Mar-a-Lago stronghold in Palm Beach, which spurred a frenzy of activity from crowds who had gathered for a rally. They roared as his SUV slowed to a crawl and he waved and shouted "we love you" to his supporters.
The grandstanding by Democrats continued when House Speaker Nancy Pelosi announced that Congress would form a body similar to the 9/11 Commission to investigate the January 6 breach of Capitol Hill.
"It is clear from his findings and from the impeachment trial that we must get to the truth of how this happened," she said in a statement. "To protect our security, our security, our security, our next step will be to establish an outside, independent 9/11-type Commission to 'investigate and report on the facts and causes'" of the breach.
She had earlier asked retired Army Lt. Gen. Russel Honoré to undertake a review of the Capitol's security protocols. In a letter to her Democratic colleagues, Pelosi said the House would provide spending to boost security at the Capitol. "As we prepare for the Commission, it is also clear from General Honoré's interim reporting that we must put forth a supplemental appropriation to provide for the safety of Members and the security of the Capitol," the letter read.
In turn, House Republicans are seeking answers from Pelosi over decisions made around security in the run-up to the January 6 protests, according to a report.
In a letter signed by Judiciary Committee member Jim Jordan and Intelligence Committee member Devin Nunes, Republican lawmakers accused Pelosi of blocking their requests for information on security failures.
"As you are aware, the Speaker of the House is not only the leader of the majority party, but also has enormous institutional responsibilities," read the letter. "The Speaker is responsible for all operational decisions made within the House."
The Republicans demanded to know why requests for the National Guard to be deployed before the insurrection were rebuffed.
Capitol Hill Police were heavily outnumbered by the Trump supporters and Antifa infiltrators who breached the Congress building.
The Republicans noted that Capitol Police Chief Steve Sund approached Sergeant at Arms Paul Irving on January 4 to request National Guard support, but his request was denied.
"When then-Chief Sund made a request for national guard support on January 4th, why was that request denied?" Republicans wrote, according to Fox News.
They also queried the Speaker's unilateral decision to appoint retired four-star Army Gen. Russel Honoré to complete a security review.