by Matthew Ehret, The Duran: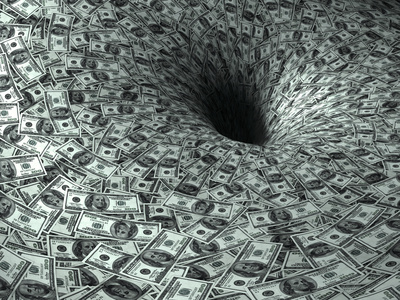 In a recent report, I discussed why the current financial system is on the verge of a 1923-Weimar style hyperinflation driven by Federal Reserve bailouts trying desperately to support a deleveraging of the $1200 trillion derivatives bubble that has taken over the western banking system. I also discussed the Bank of England-led "solution" currently to this crisis involves a new global "green" digital currency with new "rules" which are very similar to the 1923 Bank of England "solution" to Germany's economic chaos which eventually required a fascist governance mechanism to impose it onto the masses.
TRUTH LIVES on at https://sgtreport.tv/
In this article, I wish to take a deeper look at the causes and effects of Weimar Germany's completely un-necessary collapse into hyperinflation and chaos during the period of 1919-1923.
Versailles and the Destruction of Germany
Britain had been the leading hand behind the orchestration of WWI and the destruction of the potential German-Russian-American-Ottoman alliance that had begun to take form by the late 19th century as foolish Kaiser Wilhelm discovered (though sadly too late) when he said: "the world will be engulfed in the most terrible of wars, the ultimate aim of which is the ruin of Germany. England, France and Russia have conspired for our annihilation… that is the naked truth of the situation which was slowly but surely created by Edward VII".
Just as the British oligarchy managed the war, so too did they organize the reparations conference in France which, among other things, imposed impossible debt repayments upon a defeated Germany and created the League of Nations which was meant to become the instrument for a "post-nation state world order". Lloyd George led the British delegation alongside his assistant Philip Kerr (Lord Lothian), Leo Amery, Lord Robert Cecil and Lord John Maynard Keynes who have a long term agenda to bring about a global dictatorship. All of these figures were members of the newly emerging Round Table Movement, that had taken full control of Britain by ousting Asquith in 1916, and which is at the heart of today's "deep state".
After the 1918 Armistice dismantled Germany's army and navy, the once powerful nation was now forced to pay the impossible sum of 132 billion gold marks to the victors and had to give up territories representing 10% of its population (Alsace-Loraine, Ruhr, and North Silesia) which made up 15% of its arable land, 12% of its livestock, 74% of its iron ore, 63% of its zinc production, and 26% of its coal. Germany also had to give up 8000 locomotives, 225 000 railcars and all of its colonies. It was a field day of modern pillage.
Germany was left with very few options. Taxes were increased and imports were cut entirely while exports were increased. This policy (reminiscent of the IMF austerity techniques in use today) failed entirely as both fell 60%. Germany gave up half of its gold supply and still barely a dent was made in the debt payments. By June 1920 the decision was made to begin a new strategy: increase the printing press. Rather than the "miracle cure" which desperate monetarists foolishly believed it would be, this solution resulted in an asymptotic devaluation of the currency into hyperinflation. From June 2020 to October 1923 the money supply in circulation skyrocketed from 68.1 gold marks to 496.6 quintillion gold marks. In June 1922, 300 marks exchanged $1 US and in November 1923, it took 42 trillion marks to get $1 US! Images are still available of Germans pushing wheel barrows of cash down the street, just to buy a stick of butter and bread (1Kg of Bread sold for $428 billion marks in 1923).
With the currency's loss of value, industrial output fell by 50%, unemployment rose to over 30% and food intake collapsed by over half of pre-war levels. German director Fritz Lang's 1922 film Dr. Mabuse (The Gambler) exposed the insanity of German population's collapse into speculative insanity as those who had the means began betting against the German mark in order to protect themselves thus only helping to collapse the mark from within. This is very reminiscent of those Americans today short selling the US dollar rather than fighting for a systemic solution.
There was resistance.
The dark effects of Versailles were not unknown and Germany's Nazi-stained destiny was anything but pre-determined. It is a provable fact often left out of history books that patriotic forces from Russia, America and Germany attempted courageously to change the tragic trajectory of hyperinflation and fascism which WOULD HAVE prevented the rise of Hitler and WWII had their efforts not been sabotaged.
From America itself, a new Presidential team under the leadership of Warren Harding quickly reversed the pro-League of Nations agenda of the rabidly anglophile President Woodrow Wilson. A leading US industrialist named Washington Baker Vanderclip who had led in the world's largest trade agreement in history with Russia to the tune of $3 billion in 1920 had called Wilson "an autocrat at the inspiration of the British government." Unlike Wilson, President Harding both supported the US-Russia trade deal and undermined the League of Nations by re-enforcing America's sovereignty, declaring bi-lateral treaties with Russia, Hungary and Austria outside of the league's control in 1921. The newly-formed British Roundtable Movement in America (set up as the Council on Foreign Relations) were not pleased.