by John Rubino, Dollar Collapse: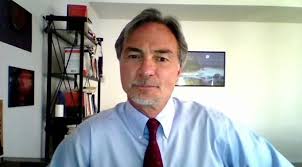 As corporate social media platforms try to sterilize the global conversation, some funny-if-they-weren't-so-scary statistics are emerging. Here, for instance, is a recent screenshot of conservative pundit Ann Coulter's Twitter account. Note that her activity and notoriety are soaring (which you'd expect during a presidential election), while her followers diminish by 81,000. Does this make sense? Yes, if you assume her followers are out there expressing skepticism about vaccines, censorship, and electoral integrity — thereby violating Twitter community standards — and are being unsubscribed.
TRUTH LIVES on at https://sgtreport.tv/
And here's how some public officials are faring lately on Twitter. Note that Democrats are gaining a much bigger audience while Republicans are losing theirs. Just a post-election changing of the guard? Maybe, but it's awfully big and consistent.
And let's not forget this:
Former Republican congressman Ron Paul says he's been blocked by Facebook from managing his account over repeated violations of the social media giant's "community standards."

"With no explanation other than 'repeatedly going against our community standards,' @Facebook has blocked me from managing my page. Never have we received notice of violating community standards in the past and nowhere is the offending post identified," Paul wrote on Twitter Monday.

The post included a screenshot of his Facebook page, which had the message informing him of his limited functionality. Paul wrote in a second Twitter post that the only thing he put on Facebook Monday was "my weekly 'Texas Straight Talk' column, which I have published every week since 1976."
Ron Paul? Really?
It's obvious what's happening, and also why. But the more interesting question is: Can mainstream social media seriously think this is a good strategy for their long-term futures (and those of their shareholders)?
The brazenness of their past, apparently-partisan censorship was already sending a wave of conservative-leaning people out of Twitter, Facebook, and their peers and into upstart platforms like Gab and Parler which offered old-school (that is, very messy) 1st Amendment free speech.
Now, with the attempt to kill Parler, that exodus will become a flood, as pretty much everyone who is uncomfortable with censorship looks for less restrictive homes. And just like that, upstart platforms become serious competitors and possibly serious threats for the big guys.
Wall Street seems to have noticed. See Twitter, Facebook: $51 Billion Combined Market Value Erased Since Trump Ban.
The only way that social media censorship does not generate major unintended consequences is if the entire tech world cooperates to deny infrastructure services to alt-social media. And the odds of that happening are slim to none because in the long run at least, tech is not the monolith that it sometimes seems to be. Here's a small but happy example, out of awesome Idaho:
Read More @ DollarCollapse.com