by Chris Menahan, Information Liberation: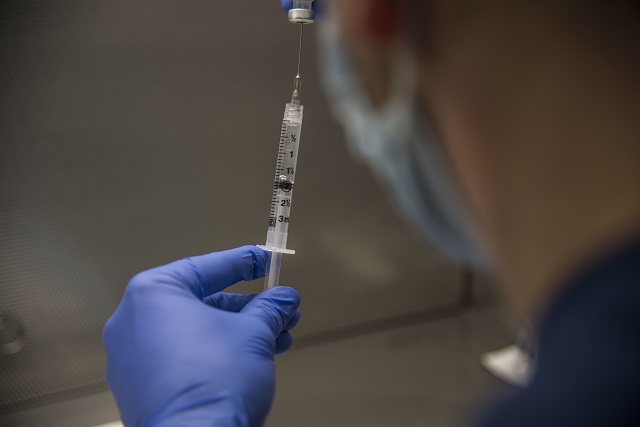 Huge numbers of health care workers throughout America are refusing to take Pfizer and Moderna's rushed coronavirus vaccines, according to media reports.
From Forbes, "Large Numbers Of Health Care And Frontline Workers Are Refusing Covid-19 Vaccine":
– Earlier this week, Ohio Gov. Mike DeWine said he was "troubled" by the relatively low numbers of nursing home workers who have elected to take the vaccine, with DeWine stating that approximately 60% of nursing home staff declined the shot.
TRUTH LIVES on at https://sgtreport.tv/
Dr. Anthony Fauci: "To my African American brothers and sisters … this vaccine that you're gonna be taking was developed by an African American woman. And that is just a fact." pic.twitter.com/LsBqdsLXjB

— The Recount (@therecount) December 10, 2020

Fauci addresses Black Americans' vaccine concerns: This was "developed by an African American woman" https://t.co/RCoBjYFohB pic.twitter.com/YNXXvT3Drl

— The Hill (@thehill) December 11, 2020

112yo Hazel Plummer, the oldest person living in Massachusetts has received the #COVID19 vaccine in Littleton #7news pic.twitter.com/8z5zRvePTm

— Amaka Ubaka (@AmakaUbakaTV) December 31, 2020

– Dr. Joseph Varon, chief of critical care at Houston's United Memorial Medical Center, told NPR in December more than half of the nurses in his unit informed him they would not get the vaccine.

– Roughly 55 percent of surveyed New York Fire Department firefighters said they would not get the coronavirus vaccine, the Firefighters Association president said last month.

– The Los Angeles Times reported Thursday that hospital and public officials in Riverside, Calif., have been forced to figure out how best to allocate unused doses after an estimated 50% of frontline workers in the county refused the vaccine.

– Fewer than half of the hospital workers at St. Elizabeth Community Hospital in Tehama County, Calif., were willing to be vaccinated, and around 20% to 40% of L.A. County's frontline workers have reportedly declined an opportunity to take the vaccine.

– Dr. Nikhila Juvvadi, the chief clinical officer at Chicago's Loretto Hospital, said that a survey was administered in December, and 40% of the hospital staff said they would not get vaccinated.
I guess Big Tech's censorship of all dissenters wasn't enough to convince people!
So "eligible" in Texas now includes everyone over 65 – or over 16 with chronic conditions – 1 in 3 of the state's adults. And pharmacies already can't find people who want the vaccine! https://t.co/t51pMkoWHF

— Alex Berenson (@AlexBerenson) December 31, 2020
Read More @ InformationLiberation.com