from The Epoch Times: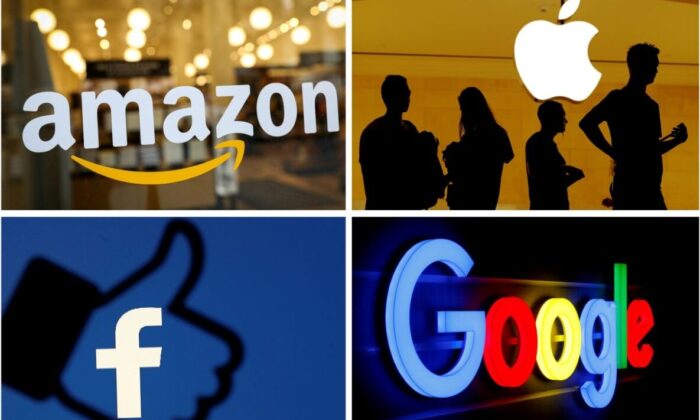 The increased censorship of people's views expressed on social media by Big Tech companies has been part of an orchestrated attack on the First Amendment, Patrick Wood, director and founder of Citizens for Free Speech, told The Epoch Times.
Wood believes that there is an agenda behind the censorship. It would be almost statistically impossible to attack simultaneously all five elements of the First Amendment: freedom of religion, free speech, freedom of the press, the right to assemble, and the right to petition the government for a redress of grievances, Wood said in an interview for Epoch Times' "Crossroads."
TRUTH LIVES on at https://sgtreport.tv/
All five of those "have been shattered to pieces in the last year and the attack had started actually before that probably five [or] six years ago," Wood said, adding, "Free speech is hanging by a thread and the First Amendment is hanging by a thread."
Wood said that it was unprecedented that three Big Tech companies in one day took down competitor Parler under the pretext of violating their policies, calling it collusion.
Apple and Google removed the social media platform Parler from their app stores, saying that the app would be suspended until they could moderate "egregious content." Soon after, Amazon Web Services took the site down due to alleged violations.
Parler was taken down by those companies after civil unrest and acts of violence marred a largely peaceful protest at the Capitol building in Washington on Jan. 6.
Free speech has been at the heart of all human and economic progress in the last 200-300 years, Wood said. "When you curtail free speech it becomes regressive to society; in other words, you're going backwards when you start to censor it," he added.
Wood compared censoring speech on the Internet to electronic book burning. Every Marxist or fascist revolution takes over or squashes media first because they need to control communications before they proceed with the rest of the revolution, Wood explained.
The people in the technocratic core of Big Tech believe that they must silence any narrative which disagrees with their narrative, Wood said. And it is not limited to conservatives, he explained, providing the example of Robert F. Kennedy, Jr., founder of the Board of Children's Health Defense, who was also silenced for criticizing vaccine safety even though Kennedy is a liberal.
"They don't want to hear an alternative narrative so they are squashing free speech in the process of shutting other people up from contradicting their own narrative, Wood said.
When attacks on First Amendment rights started about five years ago, similar policies had been openly advocated at the World Economic Forum (WEF) as part of the Fourth Industrial Revolution, Wood explained.