by Chris Menahan, Information Liberation: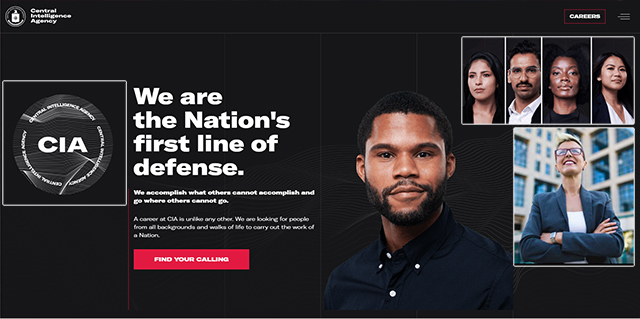 The Central Intelligence Agency has revamped their website to champion their wokeness and support for diversity, LGBTQs and dual citizens.
From the AP:
Striving to further diversify its ranks, the CIA launched a new website Monday to find top-tier candidates who will bring a broader range of life experiences to the nation's premier intelligence agency.
TRUTH LIVES on at https://sgtreport.tv/
The days of all American spies being white male graduates from Ivy League schools are long gone. The CIA director is a woman and women head all five of the agency's branches, including the directorates of science and technology, operations and digital innovation.

[…] "We've come a long way since I applied by simply mailing a letter marked 'CIA, Washington, D.C.,'" said CIA Director Gina Haspel, who joined the agency in 1985. She said in a statement that she hopes the new website piques the interest of talented Americans and gives them a sense of the "dynamic environment that awaits them here."

[…] Last year, the CIA designated its first executive for Hispanic engagement, Ilka Rodriguez-Diaz, a veteran of more than three decades with the agency. She first joined after attending a CIA job fair in New Jersey.

"The CIA had never been on my radar," she wrote in an op-ed in The Miami Herald after getting the job in October. "I didn't think I fit the 'profile.' After all, the spies I saw on TV were male Anglo-Saxon Ivy leaguers, not Latinas from New Jersey. Still, I went to my expert life coach, my mother, for advice. She said, 'No pierdes nada con ir.' (What have you got to lose in going?) So, I went to the job fair. The rest, as they say, is history."
Whereas homosexuals were banned in the past for fear they could be compromised, today the CIA views homosexuality as an asset.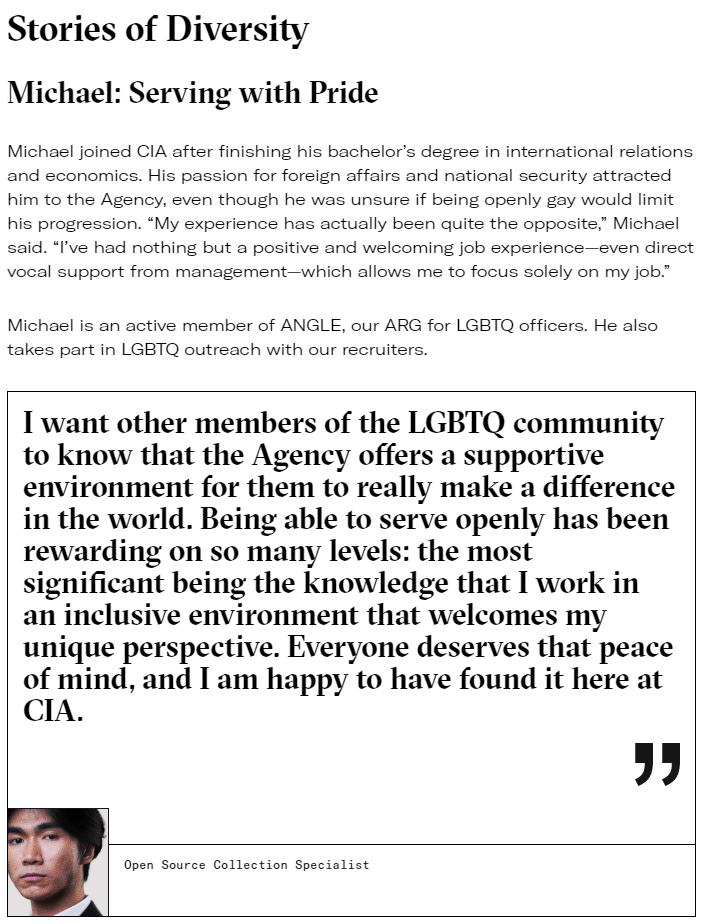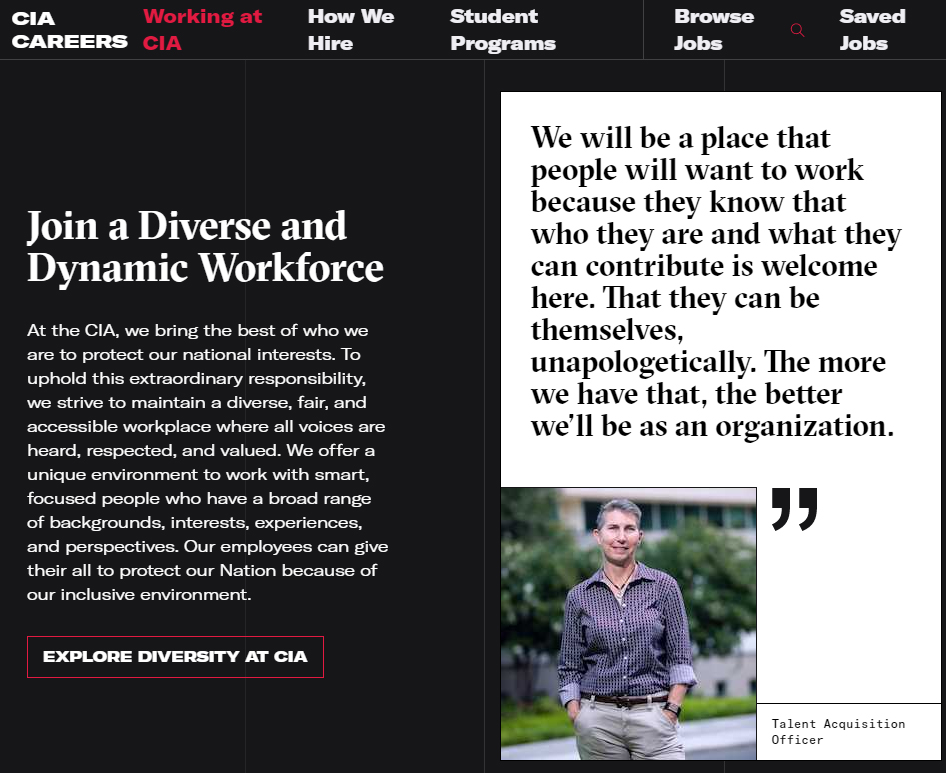 The CIA also wants prospective employees to know that dual citizens are encouraged to apply: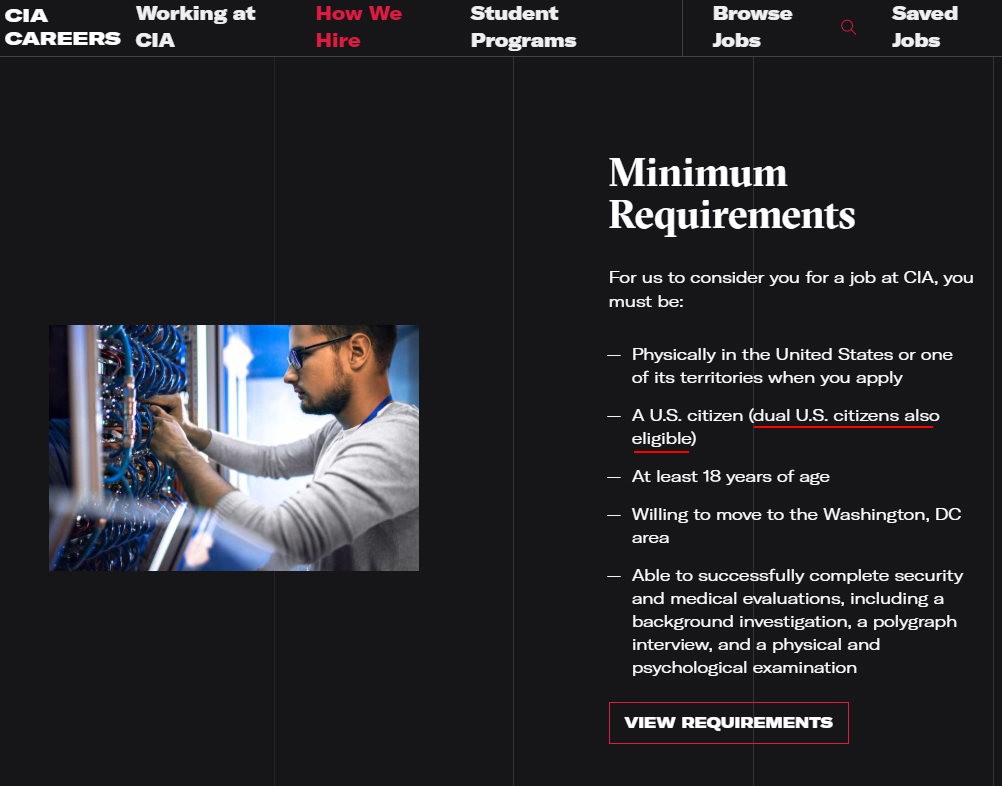 Lest anyone think this "wokeness" is new to the CIA, here's a video from their website that they posted in 2015:
A lot of leftists on Twitter reacted to the CIA's in-your-face rebranding by suggesting this is all "performative" wokeness.
The CIA is rebranding itself as ruthlessly woke as part of an effort to better represent the populations of countries it has helped devastate and destroy. https://t.co/a26aSwGTWg

— Edward Ongweso Jr (@bigblackjacobin) January 4, 2021
They're wrong.
Wokeness is the dominant ideology of our ruling class as it serves their ends.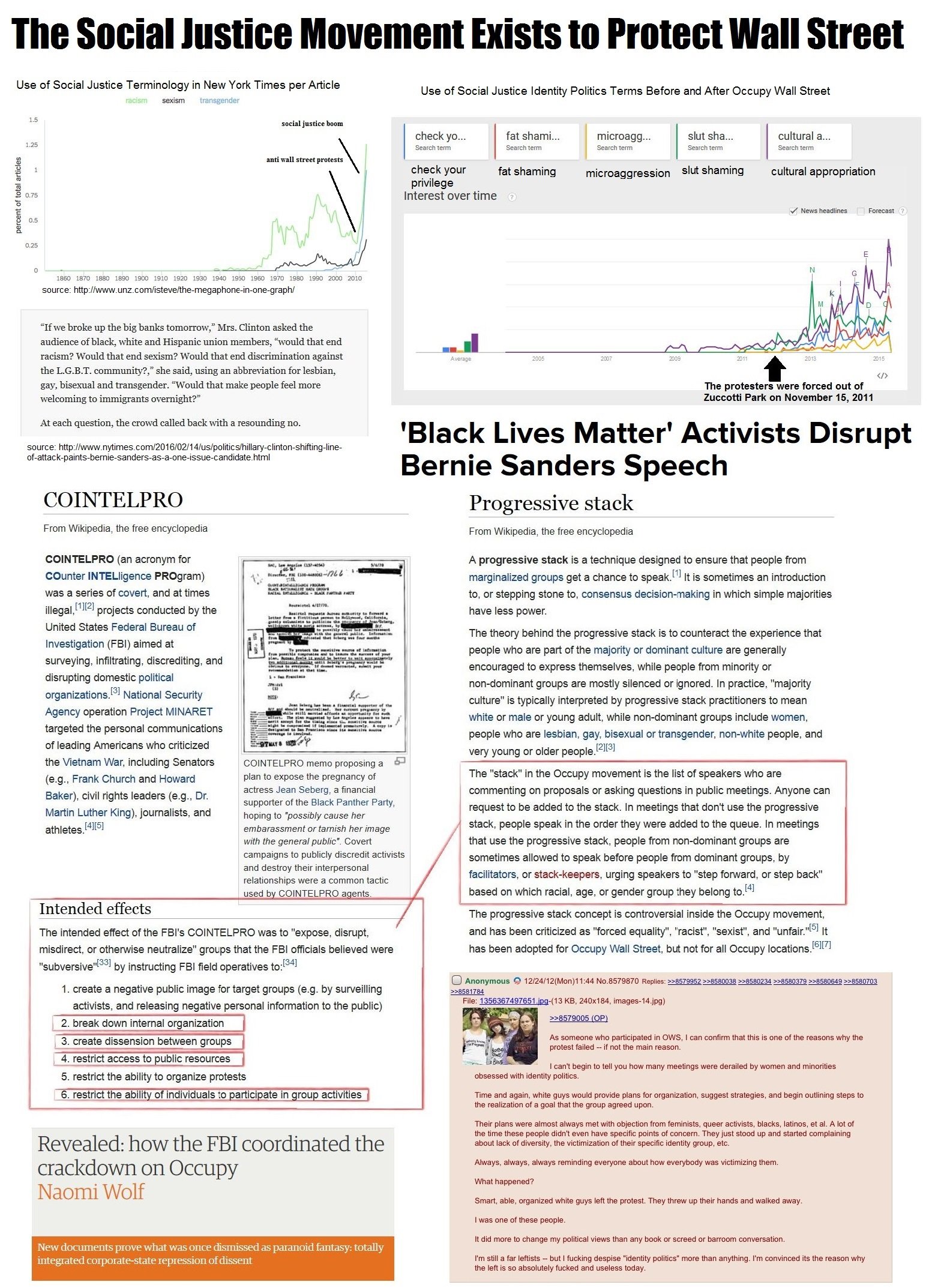 Read More @ InformationLiberation.com