from RT: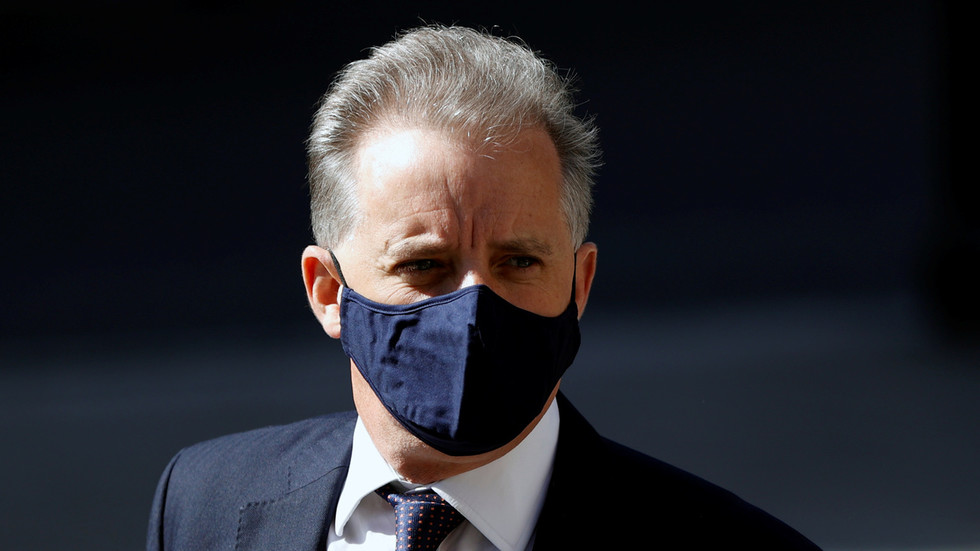 Newly declassified papers dismantle what little remains of Christopher Steele's credibility, and raise more questions as to why his infamous dossier consumed the media's attention, and imaginations, for much of Trump's presidency.
On the morning of January 20, it was announced former US president Donald Trump had ordered the declassification of a binder full of previously unreleased documents pertaining to the FBI's Crossfire Hurricane probe into Trump's alleged collusion with Russia.
TRUTH LIVES on at https://sgtreport.tv/
In what's said to be the first instalment of a batch, two documents have since been released. Oddly, the first – a set of notes taken by Bureau representatives who met with former MI6 operative Christopher Steele, author of the now-notorious 'Trump-Russia' dossier in September 2017 – is just a slightly less redacted version of a document released in December 2020.
More substantively, the second is the FBI's full 'FD-302' interview summary of that meeting, which took place in London's Grosvenor Hotel. Eyebrow-raising nuggets are dotted throughout the 28-page file.
Pick a horse, any horse
For one, the writeup of the meeting reveals the former MI6 spy was accompanied by Christopher Burrows, an associate at Steele's private intelligence firm Orbis, for the first hour. He used the opportunity to say he was "pretty upset" with how Orbis' relationship with the FBI concluded, given the "time and effort" it took to get information to the agency.
While he was producing his dodgy dossier, Steele was also a paid informant for the FBI, although his contract was terminated in November 2016 for speaking to the media. The previous month, Mother Jones had reported on the existence of the dossier, but Steele was unnamed, referred to instead variously as a "former Western intelligence officer" and a "veteran spy."
Discussing his work with journalists was directly contrary to his agreement with the Bureau, and his FBI controller believed breaking this covenant to be a clear indication Steele was "completely untrustworthy,""could not be handled," and "would not be reliable."
Burrows and Steele apologized and explained that Orbis was "riding two horses" – opposition research firm Fusion GPS, which had been commissioned to dig up dirt on Trump by the Democratic Party, and the FBI.
After Bureau Director James Comey reopened the agency's investigation into Hillary Clinton's secret use of a private email server for official public communications, they felt they had to pick "one horse," and chose their client.
"They followed what their client wanted, and spoke to the press," the 302 records. "Steele commented that it was not about money owed, but Burrows remarked that [while] Steele might not be concerned about the money, but Burrows was (sic)."