from InfoWars: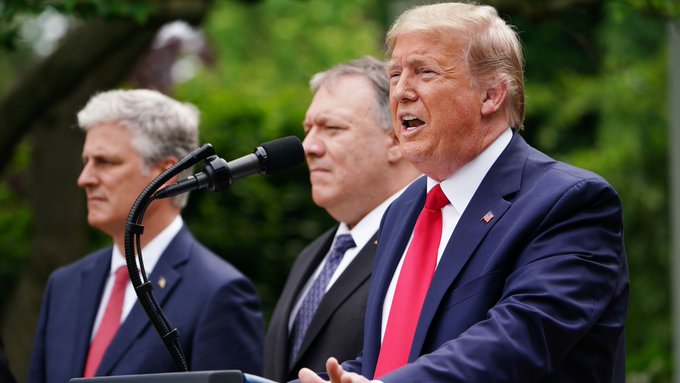 Report suggests that 'non-state actors' were financed by China to carry out ambushes on American soldiers
President Trump is set to declassify intelligence that claims the communist Chinese government funded attacks on US troops in Afghanistan, according to a report.
Senior administration officials have told Axios that Trump was briefed on the intelligence before Christmas by by national security adviser Robert O'Brien.
TRUTH LIVES on at https://sgtreport.tv/
The Trump administration is declassifying uncorroborated intelligence that indicates China offered to pay non-state actors in Afghanistan to attack American soldiers.https://t.co/XMxddVSUFy

— Axios (@axios) December 30, 2020
The report states that the intelligence has not been fully corroborated, but suggests that 'non-state actors' were financed by China to carry out ambushes on American soldiers, and that there are "PRC weapons illicitly flowing into Afghanistan."
A source told Axios  "The U.S. has evidence that the PRC [People's Republic of China] attempted to finance attacks on American servicemen by Afghan non-state actors by offering financial incentives or 'bounties'" and said the National Security Council "is coordinating a whole-of-government investigation."
A senior official told Axios that  "Like all first reports, we react with caution to initial reports" but "any intel reports relating to the safety of our forces we take very seriously."
The sources also did not disclose if the 'non state actors' referred to in the intel were members of the Taliban or not.
Alex Jones presents a video report where Australian Senator Jim Molan warns that there could be a war between the U.S. and China within 5 years while expressing concern about America's declining military abilities.
There has not yet been any indication of when the suggested attacks occurred or of what scale they were, only that they occurred after late February when theUS made a deal with the Taliban.
The disclosure comes after Trump dismissed intelligence reports in the Summer claiming that Russia and Iran had paid Taliban fighters 'bounties' to kill US troops.
New: US intelligence indicates Iran paid bounties to Taliban for targeting American troops in Afghanistan – ⁦@ZcohenCNN⁩ reporting https://t.co/1JifNbHpHK

— Jim Sciutto (@jimsciutto) August 17, 2020