by Lew Rockwell, Lew Rockwell: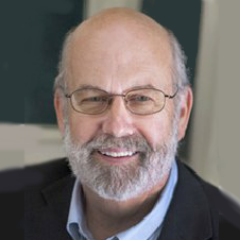 Klaus Schwab: Great Reset Will 'Lead To Fusion Of Our Physical, Digital, & Biological Identity.'  ZeroHedge reported:
"The globalist hails the arrival of 'implanted devices (that) will likely also help to communicate thoughts normally expressed verbally through a 'built-in' smartphone, and potentially unexpressed thoughts or moods by reading brain waves and other signals.'
"So in other words, the 'fusion of our physical, digital and biological identity' relates to the transhumanist singularity and a future where people have their every movement tracked and every thought read by an implantable microchip."
TRUTH LIVES on at https://sgtreport.tv/
Sen. Hawley Presses Zuckerberg on Whistleblower Complaint Alleging Facebook Coordination With Twitter, Google. Fox News reported:
"Hawley said a former Facebook employee 'with direct knowledge of the company's content moderation practices" contacted his office about an "internal platform called Tasks that Facebook uses to coordinate projects, including censorship.'
"'The platform reflects censorship input from Google and Twitter, as well,' Hawley alleged. ' …Facebook censorship teams communicate with their counterparts at Twitter and Google and then enter those companies' suggestions for censorship onto the Task platform so that Facebook can follow up with them and effectively coordinate their censorship efforts.'"
Don't Blame Section 230 for Big Tech's Failures. Blame Big Tech. Electronic Frontier Foundation reported:
"If lawmakers are concerned about large social media platforms' outsized influence on the world of online speech, they ought to confront the lack of meaningful competition among those platforms and the ways in which those platforms fail to let users control or even see how they're using our data. Undermining Section 230 won't fix Twitter and Facebook; in fact, it risks making matters worse by further insulating big players from competition and disruption."
Coronavirus Vaccine Rollout Could Benefit From 'Hyperlocal Surveillance System,' Expert Says. Fox News reported:
"A solid surveillance system at the local level would ease a distribution process that sets out to prioritize those at highest risk and most vulnerable, though, as previously mentioned, this has yet to be definitely determined.
"'You want to make sure you have good hyperlocal surveillance systems in place where you can see, where are the areas that have a higher burden of disease and then [the] highest prevalence of COVID-19,' she continued."
How Cities Are Defining the Rules of Engagement for Emerging Technology. Cities Today reported:
"Technology offers great benefits to cities and citizens and will remain critical to helping tackle other challenges such as economic recovery and climate change. However, the use of algorithms, contact-tracing apps and video surveillance during the coronavirus crisis has also brought important debates into focus about not only the balance between public health/benefits and privacy but also how these systems actually work. Further, COVID-19 has laid bare the digital divide and inequalities in who benefits from – and can be disadvantaged by – technology."
***
November 13, 2020
'Unfair Surveillance'? Online Exam Software Sparks Global Student Revolt. Thomson Reuters Foundation News reported:
"As COVID-19 restrictions force students to take remote exams, universities around the world are relying on proctoring software like Examplify. But many students are wary of the technology, including mass data collection and bias in facial recognition."
The Post Covid World, The WEF's Diabolical Project: 'Resetting the Future of Work Agenda' — After 'The Great Reset.' A Horrifying Future. Global Research reported:
"They call 'Resetting the Future' a White Paper, meaning it's not quite a final version. It is a draft of sorts, a trial balloon, to measure people's reactions. It reads indeed like an executioner's tale. Many people may not read it — have no awareness of its existence. If they did, they would go up in arms and fight this latest totalitarian blueprint, offered to the world by the WEF.