by Harvey Organ, Harvey Organ Blog: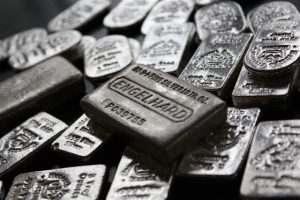 GOLD AND SILVER RAID: OBJECT OF THE EXERCISE IS TO STOP EUROPEAN BANKS FROM TAKING DELIVERY OF GOLD AND SILVER: GOLD DOWN $18.90 TO $1788.30//SILVER DOWN 69 CENTS TO $22.65//GOLD TONNAGE FINAL STANDING: 34.7 TONNES//CORONAVIRUS UPDATES, THURS.AND FRIDAY//TOP IRANIAN NUCLEAR PHYSICIST, ASSASINATED//ELECTION CHAOS//SWAMP STORIES FOR YOU TONIGHT
GOLD:$1788.30 DOWN  $18.90   The quote is London spot price
Silver:$22.65  DOWN 69 CENTS   London spot price ( cash market)
i)Gold : $1788.30  LONDON SPOT  4:30 pm
ii)SILVER:  $22.68//LONDON SPOT  4:30 pm
OTC/LBMA OPTIONS EXPIRY MONDAY
THEN THE BOYS TAKE DELIVERY OF GOLD/SILVER
THIS EMERGENCY DECLARATION IS STILL IN EFFECT!!!!
Email from Robert H to me:
I wonder if anyone read this? Why, because it is clear that interference occurred and the undermining of  confidence in the election occurred."
Sept 12.2018
"I, DONALD J. TRUMP, President of the United States of America, find that the ability of persons located, in whole or in substantial part, outside the United States to interfere in or undermine public confidence in United States elections, including through the unauthorized accessing of election and campaign infrastructure or the covert distribution of propaganda and disinformation, constitutes an unusual and extraordinary threat to the national security and foreign policy of the United States. Although there has been no evidence of a foreign power altering the outcome or vote tabulation in any United States election, foreign powers have historically sought to exploit America's free and open political system. In recent years, the proliferation of digital devices and internet-based communications has created significant vulnerabilities and magnified the scope and intensity of the threat of foreign interference, as illustrated in the 2017 Intelligence Community Assessment. I hereby declare a national emergency to deal with this threat."
these people voted for Biden/Harris ticket!
TONIGHT,  in the USA section, I have  continued to highlight the major stories which happened last night and today. The USA election is one massive fraud.
CLOSING FUTURES PRICES:  KEY MONTHS
DEC. GOLD  $1783.60.   CLOSE 1.30 PM      SPREAD SPOT/FUTURE DEC   $4.80/ BACKWARD   // GOOD FOR EFP ISSUANCE//GOOD FOR EUROPEANS TO BUY COMEX GOLD///
FEB GOLD:  1789.90 CLOSE 1:30 PM  SPREAD SPOT/FUTURE:  $1.10 CONTANGO//$2.90 BELOW NORMAL CONTANGO//GOOD FOR EFP ISSUANCE
CLOSING SILVER FUTURE MONTH
SILVER DECEMBER  CLOSE:     $22.64  1:30  PM SPREAD SPOT/FUTURE DEC.       :   1  CENTS PER OZ  BACKWARD (   1 CENT BELOW NORMAL CONTANGO
SILVER MARCH CLOSE:  22.71/SPREAD SPOT/FUTURE:  A   6 CENTS
0 CENTS ABOVE NORMAL CONTANGO
XXXXXXXXXXXXXXXXXXXXXXXXX
wow!!looks like the Fed through JPMorgan is bailing out the comex:
JPMorgan has been receiving gold with reckless abandon and sometimes supplying (stopping)
receiving today: 0/1503
EXCHANGE: COMEX
CONTRACT: NOVEMBER 2020 COMEX 100 GOLD FUTURES
SETTLEMENT: 1,805.700000000 USD
INTENT DATE: 11/25/2020 DELIVERY DATE: 11/30/2020
FIRM ORG FIRM NAME ISSUED STOPPED
____________________________________________________________________________________________
099 H DB AG 587
523 H INTERACTIVE BRO 1
624 H BOFA SECURITIES 1
657 C MORGAN STANLEY 5
661 C JP MORGAN 710
690 C ABN AMRO 200
709 C BARCLAYS 1502
____________________________________________________________________________________________
TOTAL: 1,503 1,503
MONTH TO DATE: 11,159
ISSUED:710
GOLDMAN SACHS STOPPED 0 CONTRACTS.
NUMBER OF NOTICES FILED TODAY FOR  NOV. CONTRACT: 1503 NOTICE(S) FOR 150,300 OZ  (4.674 tonnes)
TOTAL NUMBER OF NOTICES FILED SO FAR:  11,159 NOTICES FOR 1,115,900 OZ  (34.709 tonnes)
2 NOTICE(S) FILED TODAY FOR 10,000  OZ/
total number of notices filed so far this month: 790 for 3,950,000  oz
BITCOIN MORNING QUOTE  $171387   DOWN 108
BITCOIN AFTERNOON QUOTE.  :$16,996  DOWN 91 DOLLARS .
xxxxxxxxxxxxxxxxxxxxxxxxxxxxxxxxxxxxxxxxxxxxx
THESE TWO VEHICLES//GLD/AND SLV  ARE ABSOLUTE FRAUDS AND HAVE NOWHERE NEAR THE METAL THEY CLAIM THEY HAVE!
GLD AND SLV INVENTORIES:
WITH GOLD DOWN $18.90 AND NO PHYSICAL TO BE FOUND ANYWHERE:
WITH ALL REFINERS CLOSED//MEXICO ORDERING ALL MINES SHUT:   WHERE ARE THEY GETTING THE "PHYSICAL?
A HUGE CHANGE IN GOLD INVENTORY AT THE GLD..
A PAPER WITHDRAWAL OF 4.96 TONNES FROM THE GLD
GLD: 1,199.78 TONNES OF GOLD//
WITH SILVER DOWN 69CENTS TODAY: AND WITH NO SILVER AROUND:
A HUGE CHANGE IN SILVER INVENTORY AT THE SLV
A PAPER WITHDRAWAL OF:   1.813 MILLION OZ FROM THE SLV
SLV: 544.311  MILLION OZ./
XXXXXXXXXXXXXXXXXXXXXXXXX
Let us have a look at the data for today
xxxxxxxxxxxxxxxxxxxxxxxxxxxxxxxxxxxxxxxxxxxxxxxxxxxxxxxxxxxxxxxxxxxxxxxxxx
IN SILVER THE COMEX OI FELL BY A HUGE  6657 CONTRACTS FROM 162,092 DOWN TO 155,435, AND FURTHER FROM OUR NEW RECORD OF 244,710, (FEB 25/2020. THE HUGE LOSS IN OI OCCURRED DESPITE OUR SMALL RISE  OF $0.05 IN SILVER PRICING AT THE COMEX. IT SEEMS THAT THE LOSS IN COMEX OI IS  DUE TO CONSIDERABLE BANKER AND ALGO SHORT COVERING, COUPLED AGAINST A TINY EXCHANGE FOR PHYSICAL. WE  HAD STRONG LONG LIQUIDATION, AND A ZERO INCREASE IN  STANDING AT THE COMEX FOR NOV.  WE HAD A HUGE LOSS IN OUR TWO EXCHANGES OF 4990 CONTRACTS  (SEE CALCULATIONS BELOW).
WE WERE  NOTIFIED  THAT WE HAD A SMALL  NUMBER OF  COMEX LONGS TRANSFERRING THEIR CONTRACTS TO LONDON THROUGH THE EFP ROUTE:  310, AS WE HAD THE FOLLOWING ISSUANCE:   DEC:  310, MARCH 0 FOR ZERO ALL  OTHER MONTHS  AND THEREFORE TOTAL ISSUANCE  310 CONTRACTS. THE BANKERS ARE NOW BEING BITTEN BY THOSE SERIAL FORWARDS (EFP'S CIRCULATING IN LONDON)AS THEY ARE NOW BEING EXERCISED AND COMING BACK TO NEW YORK FOR REDEMPTION OF METAL.  THE COST TO SERVICE THESE SERIAL FORWARDS IS HIGH TO OUR BANKERS  BUT THEY HAVE NO CHOICE BUT TO ISSUE AS MANY AS THEY CAN!
Read More @ HarveyOrganBlog.com