by Harvey Organ, Harvey Organ Blog: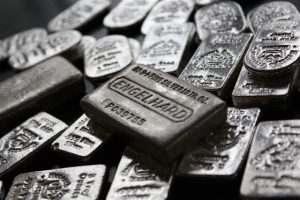 ELECTION FRAUD EXPOSED. DR.PATRICK BYRNE +OTHER ELECTION STORIES//GOLD CLOSED UP 5 CENTS TO $1807.30//SILVER CLOSED UP 5 CENTS TO $23.34//WE WILL HAVE A MASSIVE SILVER AND GOLD DECEMBER DELIVERY MONTH//GOLD DELIVERIES FOR NOV. UP TO 30.045 TONNES//CORONAVIRUS UPDATE//CHINA VS USA MORE RHETORIC FROM CHINA//USA DATA: INITIAL JOBLESS AND PANDEMIC CLAIMS RISE AGAIN//TRADE DEFICIT RISES TO 80 BILLION LAST MONTH//AMERICANS SPENDING FASTER THAN EARNINGS//SWAMP STORIES FOR YOU TONIGHT
TRUTH LIVES on at https://sgtreport.tv/
GOLD :$1807.30 UP  $0.05   The quote is London spot price
Silver:$23.34  UP 5 CENTS   London spot price ( cash market)
i)Gold : $1806.00  LONDON SPOT  4:30 pm
ii)SILVER:  $23.34//LONDON SPOT  4:30 pm
THIS EMERGENCY DECLARATION IS STILL IN EFFECT!!!!
Email from Robert H to me:
I wonder if anyone read this? Why, because it is clear that interference occurred and the undermining of  confidence in the election occurred."
Sept 12.2018
"I, DONALD J. TRUMP, President of the United States of America, find that the ability of persons located, in whole or in substantial part, outside the United States to interfere in or undermine public confidence in United States elections, including through the unauthorized accessing of election and campaign infrastructure or the covert distribution of propaganda and disinformation, constitutes an unusual and extraordinary threat to the national security and foreign policy of the United States. Although there has been no evidence of a foreign power altering the outcome or vote tabulation in any United States election, foreign powers have historically sought to exploit America's free and open political system. In recent years, the proliferation of digital devices and internet-based communications has created significant vulnerabilities and magnified the scope and intensity of the threat of foreign interference, as illustrated in the 2017 Intelligence Community Assessment. I hereby declare a national emergency to deal with this threat."
these people voted for Biden/Harris ticket!
TONIGHT,  in the USA section, I have  continued to highlight the major stories which happened last night and today. The USA election is one massive fraud.
CLOSING FUTURES PRICES:  KEY MONTHS
DEC. GOLD  $1803.80.   CLOSE 1.30 PM      SPREAD SPOT/FUTURE DEC   $3.50/ BACKWARD   // GOOD FOR EFP ISSUANCE//GOOD FOR EUROPEANS TO BUY COMEX GOLD///
FEB GOLD:  1812.00 CLOSE 1:30 PM  SPREAD SPOT/FUTURE:  $4.70 CONTANGO//$1.30 BELOW NORMAL CONTANGO//GOOD FOR EFP ISSUANCE
CLOSING SILVER FUTURE MONTH
SILVER DECEMBER  CLOSE:     $23.40  1:30  PM SPREAD SPOT/FUTURE DEC.       :   6  CENTS PER OZ  CONTANGO (   6 CENTS ABOVE NORMAL CONTANGO
SILVER MARCH CLOSE:  24.48/SPREAD SPOT/FUTURE:  A   14 CENTS
5 CENTS ABOVE NORMAL CONTANGO
XXXXXXXXXXXXXXXXXXXXXXXXX
wow!!looks like the Fed through JPMorgan is bailing out the comex:
JPMorgan has been receiving gold with reckless abandon and sometimes supplying (stopping)
receiving today:0/1043
issued  921
EXCHANGE: COMEX
CONTRACT: NOVEMBER 2020 COMEX 100 GOLD FUTURES
SETTLEMENT: 1,804.800000000 USD
INTENT DATE: 11/24/2020 DELIVERY DATE: 11/27/2020
FIRM ORG FIRM NAME ISSUED STOPPED
____________________________________________________________________________________________
135 H RAND 11
657 C MORGAN STANLEY 2
661 C JP MORGAN 929
690 C ABN AMRO 100
709 C BARCLAYS 1043
905 C ADM 1
____________________________________________________________________________________________
TOTAL: 1,043 1,043
MONTH TO DATE: 9,656
GOLDMAN SACHS STOPPED 0 CONTRACTS.
NUMBER OF NOTICES FILED TODAY FOR  NOV. CONTRACT: 1043 NOTICE(S) FOR 104,300 OZ  (3.244 tonnes)
TOTAL NUMBER OF NOTICES FILED SO FAR:  9156 NOTICES FOR 915600 OZ  (30.034 tonnes)
2 NOTICE(S) FILED TODAY FOR 10,000  OZ/
total number of notices filed so far this month: 786 for 3,930,000  oz
BITCOIN MORNING QUOTE  $19307   UP 105
BITCOIN AFTERNOON QUOTE.  :$19,261  DOWN 261 DOLLARS .
xxxxxxxxxxxxxxxxxxxxxxxxxxxxxxxxxxxxxxxxxxxxx
THESE TWO VEHICLES//GLD/AND SLV  ARE ABSOLUTE FRAUDS AND HAVE NOWHERE NEAR THE METAL THEY CLAIM THEY HAVE!
GLD AND SLV INVENTORIES:
WITH GOLD UP 5 CENTS AND NO PHYSICAL TO BE FOUND ANYWHERE:
WITH ALL REFINERS CLOSED//MEXICO ORDERING ALL MINES SHUT:   WHERE ARE THEY GETTING THE "PHYSICAL?
THIS MAKES NO SENSE WHATSOEVER..WHAT A FRAUD
HUGE CHANGES IN GOLD INVENTORY AT THE GLD: A WITHDRAWAL OF 13.43 TONNES FROM THE GLD/  /IS THE GLD MAKES DELIVERIES OR THE COMEX?   USING GOLD VAPOUR?
GLD: 1,199.74 TONNES OF GOLD//
WITH SILVER UP 5 CENTS TODAY: AND WITH NO SILVER AROUND:
A HUGE CHANGES IN SILVER INVENTORY AT THE SLV
A DELIVERY OF 4.091 MILLION OZ FROM THE SLV//IS THE SLV MAKING DELIVERIES FOR THE COMEX? USING SILVER VAPOUR?
SLV: 546.124  MILLION OZ./
XXXXXXXXXXXXXXXXXXXXXXXXX
Let us have a look at the data for today
xxxxxxxxxxxxxxxxxxxxxxxxxxxxxxxxxxxxxxxxxxxxxxxxxxxxxxxxxxxxxxxxxxxxxxxxxx
IN SILVER THE COMEX OI FELL BY A SMALLER THAN EXPECTED  1324 CONTRACTS FROM 163,416 DOWN TO 162,092, AND FURTHER FROM OUR NEW RECORD OF 244,710, (FEB 25/2020. THE SMALLER LOSS IN OI OCCURRED DESPITE OUR HUGE FALL  OF $0.33 IN SILVER PRICING AT THE COMEX. IT SEEMS THAT THE LOSS IN COMEX OI IS  DUE TO CONSIDERABLE BANKER AND ALGO SHORT COVERING, COUPLED AGAINST A FAIR EXCHANGE FOR PHYSICAL. WE  HAD TINY LONG LIQUIDATION, AND A ZERO INCREASE IN  STANDING AT THE COMEX FOR NOV.  WE HAD A SMALL LOSS IN OUR TWO EXCHANGES OF 417 CONTRACTS  (SEE CALCULATIONS BELOW).
WE WERE  NOTIFIED  THAT WE HAD A FAIR  NUMBER OF  COMEX LONGS TRANSFERRING THEIR CONTRACTS TO LONDON THROUGH THE EFP ROUTE:  907, AS WE HAD THE FOLLOWING ISSUANCE:   DEC:  907, MARCH 0 FOR ZERO ALL  OTHER MONTHS  AND THEREFORE TOTAL ISSUANCE  907 CONTRACTS. THE BANKERS ARE NOW BEING BITTEN BY THOSE SERIAL FORWARDS (EFP'S CIRCULATING IN LONDON)AS THEY ARE NOW BEING EXERCISED AND COMING BACK TO NEW YORK FOR REDEMPTION OF METAL.  THE COST TO SERVICE THESE SERIAL FORWARDS IS HIGH TO OUR BANKERS  BUT THEY HAVE NO CHOICE BUT TO ISSUE AS MANY AS THEY CAN!
HISTORY OF SILVER OZ STANDING AT THE COMEX FOR THE PAST 26 MONTHS.
JUNE/2018. (5.420 MILLION OZ);
FOR JULY: 30.370 MILLION OZ
FOR AUG., 6.065 MILLION OZ
FOR SEPT. 39.505 MILLION  OZ S
FOR OCT.2.525 MILLION OZ.
FOR NOV:  A HUGE 7.440 MILLION OZ STANDING  AND
21.925 MILLION OZ FINALLY STAND FOR DECEMBER.
5.845 MILLION OZ STAND IN JANUARY.
2.955 MILLION OZ STANDING FOR FEBRUARY.:
27.120 MILLION OZ STANDING IN MARCH.
3.875 MILLION OZ STANDING FOR SILVER IN APRIL.
18.845 MILLION OZ STANDING FOR SILVER IN MAY.
2.660 MILLION OZ STANDING FOR SILVER IN JUNE//
22.605 MILLION OZ  STANDING FOR JULY
10.025   MILLION OZ INITIAL STANDING IN AUGUST.
43.030   MILLION OZ INITIALLY STANDING IN SEPT. (HUGE)
7.32     MILLION OZ INITIALLY STANDING IN OCT
2.630     MILLION OZ STANDING FOR NOV.
20.970   MILLION OZ  FINAL STANDING IN DEC
5.075     MILLION OZ FINAL STANDING IN JAN
1.480    MILLION OZ FINAL STANDING IN FEB
23.005  MILLION OZ FINAL STANDING FOR MAR
4.660  MILLION OZ FINAL STANDING FOR APRIL
45.220 MILLION OZ FINAL STANDING FOR MAY
2.205  MILLION OF FINAL STANDING FOR JUNE
86.470 MILLION OZ FINAL STANDING IN JULY.
6.475 MILLION OZ FINAL STANDING IN AUGUST
55.400 MILLION OZ FINAL STANDING IN SEPT
11.400 MILLION OZ FINAL STANDING IN OCT.
3.940 MILLION OZ INITIAL STANDING IN NOV.
TUESDAY, AGAIN OUR CROOKS USED COPIOUS PAPER IN ORDER TO LIQUIDATE SILVER'S PRICE…AND THEY WERE SUCCESSFUL IN KNOCKING THE PRICE OF SILVER DOWN (IT FELL $.33) ).. AND, OUR OFFICIAL SECTOR/BANKERS WERE  SOMEWHAT SUCCESSFUL IN THEIR ATTEMPT TO FLEECE SOME SILVER LONGS AS WE HAD A  SMALL LOSS IN OUR TWO EXCHANGES 2417 CONTRACTS). NO DOUBT THE LOSS IN OI ON THE TWO EXCHANGES WAS DUE TO i) STRONG BANKER/ STRONG ALGO SHORT COVERING.  WE ALSO HAD  ii)  A FAIR ISSUANCE OF EXCHANGE FOR PHYSICALS 2) A ZERO GAIN  IN SILVER OZ STANDING  FOR NOV, iii) FAIR COMEX LOSS  AND  iv) SOME MINOR  LONG LIQUIDATION. YOU CAN BET THE FARM THAT OUR BANKERS  ARE DESPERATE TO LIQUIDATE THEIR HUGE SHORT POSITIONS IN SILVER..
HISTORICAL ACCUMULATION OF EXCHANGE FOR PHYSICALS
ACCUMULATION FOR EFP'S/SILVER/J.P.MORGAN'S HOUSE OF BRIBES, / STARTING FROM FIRST DAY /FOR MONTH OF NOV:
11,944 CONTRACTS (FOR 18 TRADING DAY(S) TOTAL 11,944 CONTRACTS) OR 59.720 MILLION OZ: (AVERAGE PER DAY: 664 CONTRACTS OR 3.317 MILLION OZ/DAY)
TO GIVE YOU AN IDEA AS TO THE HUGE SUPPLY THIS MONTH IN SILVER:  SO FAR THIS MONTH OF NOV: 59.720 MILLION PAPER OZ HAVE MORPHED OVER TO LONDON. THIS REPRESENTS AROUND 7.46% OF ANNUAL GLOBAL PRODUCTION (EX CHINA EX RUSSIA)*
ACCUMULATION IN YEAR 2020 TO DATE SILVER EFP'S:          1,589.00 MILLION OZ.
JANUARY 2020 EFP TOTALS SO FAR: 181.61 MILLION OZ
FEB 2020 EFP'S TOTAL :  ……     259.600 MILLION OZ
MARCH EFP'S …..                     452.280 MILLION OZ  //TOTALS//AND A NEW RECORD FOR THE MONTH)
APRIL EFP                               95.355 MILLION OZ.  (EX. FOR PHYSICALS BECOMING A LOT LESS)
MAY EFP FINAL:                     77.27 MILLION OZ
JUNE EFP                              71.15 MILLION OZ.
JULY EFP                               133.95 MILLION OZ/ (EXCHANGE FOR PHYSICALS STARTING TO RISE EXPONENTIALLY AGAIN)
AUGUST EFP                         127.46 MILLION OZ (EXCHANGE FOR PHYSICALS STARTING TO DECREASE AGAIN)
SEPT EFP                                78.360 MILLION OZ (EXCHANGE FOR PHYSICALS DRAMATICALLY FALLING OFF A CLIFF)
OCT EFP                                 69.73   MILLION OZ (STILL FALLING IN NUMBERS)
NOVEMBER EFP                    59.720 MILLION OZ (STARTING TO SLOW DOWN AGAIN)
RESULT: WE HAD A FAIR SIZED DECREASE IN COMEX OI SILVER COMEX CONTRACTS OF 1324, WITH OUR HUGE $0.33 FALL IN SILVER PRICING AT THE COMEX ///TUESDAY.…THE CME NOTIFIED US THAT WE HAD A TINY SIZED EFP ISSUANCE OF 907 CONTRACTS WHICH  EXITED OUT OF THE SILVER COMEX  TO LONDON  AS FORWARDS.
TODAY WE LOST A SMALLER THAN EXPECTED  907 OI CONTRACTS  ON THE TWO EXCHANGES (DESPITE OUR HUGE  $0.33 FALL IN PRICE)//
THE TALLY//EXCHANGE FOR PHYSICALS
i.e 907 OPEN INTEREST CONTRACTS HEADED FOR LONDON  (EFP's) TOGETHER WITH A FAIR SIZED DECREASE OF 1324 OI COMEX CONTRACTS. AND ALL OF THIS DEMAND HAPPENED WITH OUR $0.33 FALL IN PRICE OF SILVER/AND A CLOSING PRICE OF $23.29 // TUESDAY'S TRADING. YET WE STILL HAVE A STRONG AMOUNT OF SILVER STANDING AT THE COMEX FOR DELIVERY. 
In ounces AT THE COMEX, the OI is still represented by JUST UNDER 1 BILLION oz i.e. 0.8245 BILLION OZ TO BE EXACT or 118% of annual global silver production (ex Russia & ex China).
FOR THE NEW NOV  DELIVERY MONTH/ THEY FILED AT THE COMEX: 2 NOTICE(S) FOR 10,000 OZ OF SILVER.
IN SILVER,PRIOR TO TODAY, WE  SET THE NEW COMEX RECORD OF OPEN INTEREST AT 244,196 CONTRACTS ON AUG 22.2018. AND AGAIN THIS HAS BEEN SET WITH A LOW PRICE OF $14.70//TODAY'S RECORD OF 244,705 WAS SET WITH A PRICE OF: 18.91 (FEB 25/2020)
AND YET, WITH THE EXTREMELY HIGH EFP ISSUANCE, WE HAVE A CONTINUAL LOW PRICE OF SILVER DESPITE THE ABOVE HUGE DEMAND.  TO ME THE ONLY ANSWER IS THAT WE HAVE SOVEREIGN  (CHINA) WHO IS ENDEAVOURING TO GOBBLE UP ALL AVAILABLE PHYSICAL SILVER NO MATTER WHERE, EXACTLY WHAT J.P.MORGAN IS DOING. AND IT IS MY BELIEF THAT J.P.MORGAN IS HOLDING ITS SILVER FOR ITS BENEFICIAL OWNER..THE USA GOVERNMENT WHO IN TURN IS HOLDING THAT SILVER FOR CHINA.(FOR A SILVER LOAN REPAYMENT)
GOLD
IN GOLD, THE COMEX OPEN INTEREST FELL BY A CONSIDERABLE SIZED 8440 CONTRACTS TO 555,253 AND FURTHER FROM OUR  NEW RECORD (SET JAN 24/2020) AT 799,541 AND  PREVIOUS TO THAT: (SET JAN 6/2020) AT 797,110.
THE LOSS IN COMEX OI OCCURRED WITH OUR LOSS IN PRICE  OF $33.00 /// COMEX GOLD TRADING//TUESDAY.WE  HAD SOME BANKER/ALGO SHORT COVERING ACCOMPANYING OUR FAIR SIZED EXCHANGE FOR  PHYSICAL ISSUANCE. WE HAD ZERO LONG LIQUIDATION AS THE MAJORITY OF LOSS IN OI WAS DUE TO SPREADER LIQUIDATION. WE HAD  ANOTHER POWERFUL GAIN IN GOLD OUNCES STANDING AT THE COMEX….THIS ALL HAPPENED WITH OUR LOSS IN PRICE OF $33.00.
Read More @ HarveyOrganBlog.com