from InfoWars: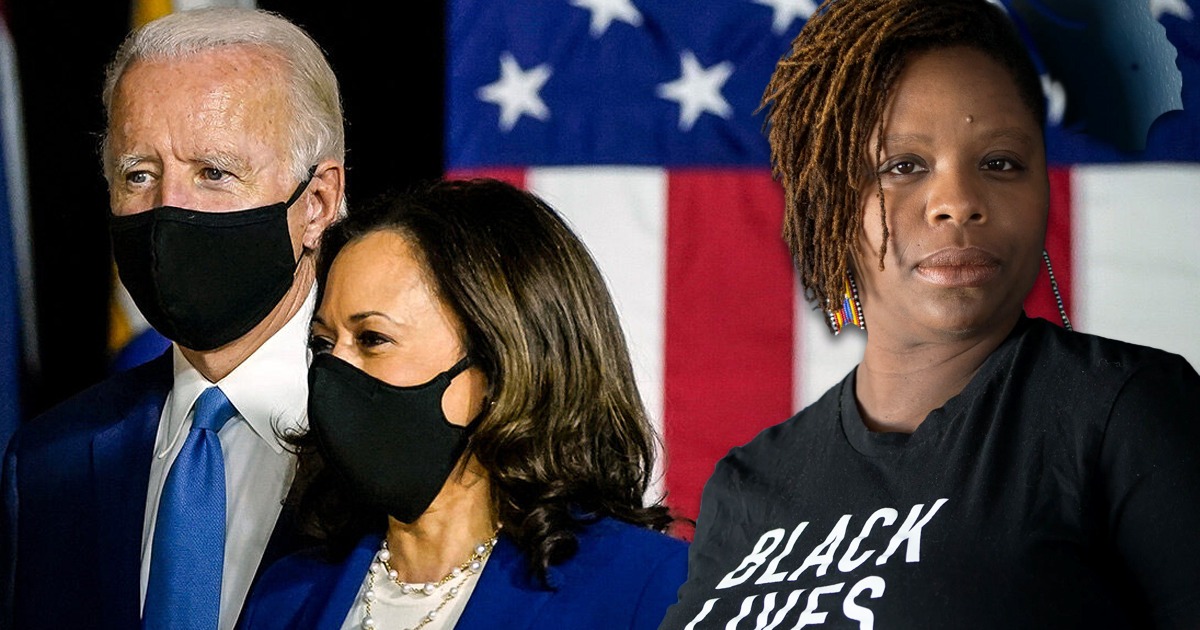 The demands that Patrisse Cullors is issuing the next administration are so outrageous they threaten to make the Black Lives Matter movement nothing more than an eye-roll
As the nation tires of the political opportunism and self-centeredness of the Black Lives Matter movement, one of its founders is misreading the movement's popularity and making demands of the next presidential administration that are so over-the-top they threaten to unravel whatever weave the movement still possesses.
TRUTH LIVES on at https://sgtreport.tv/
Patrisse Cullors, one of the three co-founders of the Black Lives Matter Inc. organization (BLM) who has described herself as a "trained Marxist," is prematurely targeting a Biden administration with demands on behalf of Black Lives Matter that are so extreme they have little chance of being taken seriously by legislators or any future administration.
Cullors is calling on Joe Biden, if elected to the presidency, to enact far-Left legislation that would lead to the abolition of police departments and prisons, provide reparations, and implement several other radical proposals.
The Marxist co-founder of BLM is pushing the BREATHE Act, a piece of legislation proposed last July by US Reps. Rashida Tlaib (D-MI), and Ayanna Pressley (D-MA), which died in congressional committee. This proposed legislation was radically far-Left and aimed to bring destabilizing revolutionary change to the United States.
Now, Cullors has transformed that failed legislation into a list of demands at the core of the BLM movement, and in an attempt to resurrect the legislation in the new Congress.
Interesting — to help Warnock and Ossoff, @AndrewYang is calling for donations for BLM Pac, which just released a plan to pressure Democrats to *abolish prisons.*

That'll go over well. https://t.co/mvCf7d48h7 #GApol #GAsen https://t.co/NpD89dOvlG

— Matt Whitlock (@mattdizwhitlock) November 20, 2020
Among the many subversive elements to this legislation are the end of life sentences, as well as an end to all mandatory minimum sentencing laws. These changes would effectively cover those who commit murder.
Cullors' hustle also demands the break-up of the Drug Enforcement Administration, Immigration & Customs Enforcement, Customs & Border Protection, and immigration detention centers, and the repeal of laws that "criminalize human movement and border entry."