by Charles Hugh Smith, Of Two Minds: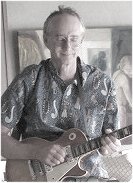 Anyone claiming they can project the trajectory of the U.S. and global economy is deluding themselves.
Normalcy depends entirely on everyday life being predictable. To be predictable, life must be stable, which means that there is a high level of certainty in every aspect of life.
The world has entered an era of profound uncertainty, an uncertainty that will only increase as self-reinforcing feedbacks strengthen disrupting dynamics and perverse incentives drive unintended consequences.
It may be more accurate to say that we've entered the Empire of Uncertainty, an empire of ambiguous borders and treacherous topology.
A key driver of uncertainty is the Covid-19 virus, which is a slippery little beast. Nine months after its emergence on the world stage, discoveries are still being made about its fundamental nature.
Humans crave certainty, as ambiguity and uncertainty create unbearable anxiety. This desire to return to a predictable "normal" drives us to grasp onto whatever is being touted as a certainty: a cure, a vaccine, a fiscal policy to restore the "Old Normal" economy, etc.
But none of these proposed certainties is actually certain, and those touting these certainties are non-experts who latch onto an "expert" opinion that resolves their need for certainty and predictability.
What we want, of course, is a return to old certainties that we're familiar with. In the context of pandemic, the model most people are working from is a conventional flu pandemic: a certain number of people get the virus and become ill, a certain number of then die, and those who survive resume their old life.
But there is mounting evidence that Covid-19 doesn't follow this neat pattern of "the dead are gone and everyone else picks up where they left off." Counting the dead as the key statistic completely ignores the long-term consequences of Covid-19 that include permanent organ damage.
How many people who get the virus, even asymptomatically, and who end up with damaged heart muscles or other permanent organ damage is unknown. Why is it unknown? Because the system is set up to only count the living and the dead. Chronic disability among the survivors isn't even being monitored, much less counted.
The longer-term consequences of the pandemic are not even being tracked on any comprehensive scale. Please read these articles and then ask: is there any plausible foundation for certainty?
New Insights into How COVID-19 Causes Heart Damage
COVID-vaccine results are on the way — and scientists' concerns are growing Researchers warn that vaccines could stumble on safety trials, be fast-tracked because of politics or fail to meet the public's expectations.
Opinion: Beware of covid-19 vaccine trials designed to succeed from the start
As Their Numbers Grow, COVID-19 "Long Haulers" Stump Experts (via Cheryl A.)
A significant number of otherwise healthy people who get the virus suffer long-term organ damage. Another set of people suffer disabling exhaustion, brain fog, etc. for months on end. Are there no economic or behavioral consequences to these lingering effects?