by James P. Pinkerton, Breitbart: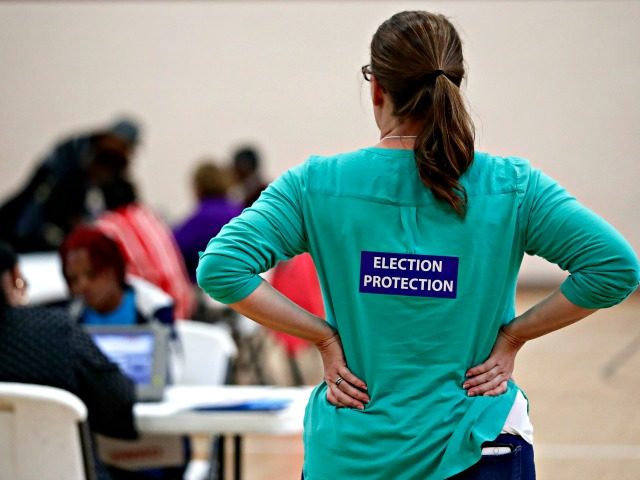 James O'Keefe and his Project Veritas have stirred the pot with a new video report on voter fraud. The headline in Breitbart News read, "Project Veritas Exposes Ilhan Omar Allies in Alleged Ballot Harvesting in Minnesota." Soon thereafter, President Donald Trump jumped in, tweeting the Breitbart story and adding, "This is totally illegal. Hope that the U.S. Attorney in Minnesota has this, and other of her many misdeeds, under serious review??? If not, why not???"
What's notable about this alleged vote fraud is that it took place in a Democratic primary — that is, in the August 11 Democratic primary election in the fifth Congressional district of Minnesota. The House seat there is currently held by Rep. Ilhan Omar; in the just-completed primary, Omar defeated challenger Antone Melton-Meaux by some 19 points, or more than 35,000 votes.
And it was those votes that were the topic of O'Keefe's exposé. The video shows Liban Mohammed, identified as an Omar campaign operative, bragging about collecting hundreds of ballots:
Numbers do not lie. Numbers do not lie. … You can see my car is full. All these here are absentee ballots. Can't you see? Look at all these; my car is full.
In fact, concerns about vote fraud in Minnesota 5 — especially among Somali-Americans, who number about 52,000 in the Gopher State — go back further than this year.
In 2014, in the same part of the state, an incumbent Democratic state representative, Phyllis Kahn, found herself challenged by Mohamud Noor, director of the Confederation of Somali Community in Minnesota. During that primary campaign, as reported on June 30, 2014, Kahn noticed that 141 people were registered at the same address, 419 Cedar Avenue South in Minneapolis. In the words of her campaign manager:
I think there is a coordinated effort to use this address to bring voters into the DFL [Democratic-Farmer-Labor, the official name of the Democrats in Minnesota] primary election on August 12, that's what I think is going on. It's wrong, it violates Minnesota law, it's a crime.
Indeed, on July 10, 2014, the Hennepin County auditor's office officially concluded that "419 Cedar Ave. S. is not a valid residential address for voting in Hennepin." In fact, the report continued, precisely zero people lived there. We can add that those 141 voter registrations were cancelled, although it doesn't appear that anyone was prosecuted for doing something that seems to obviously have violated the law; indeed, the same auditors added encouragingly, "Voters whose registrations have been cancelled are encouraged to register to vote using the address of their residence." In other words, there's no penalty for voting irregularity, and perhaps voting illegality.
Nevertheless, Kahn, the incumbent, won the primary, and then was reelected to her seat in November 2014, defeating her Republican opponent by a more than 3:1 margin — it is a strongly Democratic area.
Then, in 2016, Kahn was challenged again in the Democratic primary, this time by Ilhan Omar, who defeated the incumbent by 678 votes. So when we think about that election outcome four years ago, we might think of O'Keefe's new video, showing the Omar operative crowing that his car was "full" of absentee ballots — and we are then left to wonder about the legitimacy of that election.