by Geoffrey Grinder, Now The End Begins: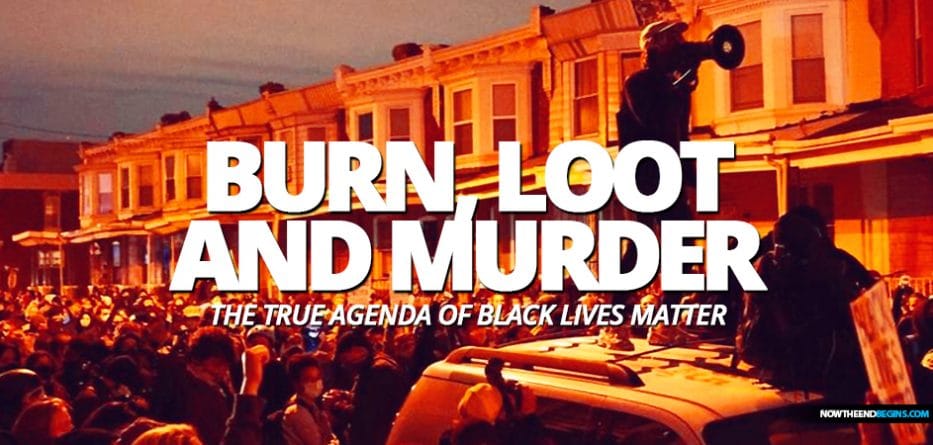 Looting and demonstrations continued for a second consecutive night Tuesday in Philadelphia following the fatal police shooting of Walter Wallace Jr. in West Philadelphia. Police say looting along Aramingo Avenue in Philadelphia's Port Richmond neighborhood has "rapidly gone downhill" Tuesday night and is a "total loss." On Tuesday night, the police reported a mob of "1000X is looting businesses in the area of Castor and Aramingo." A thousand people looting. A thousand! It's like the zombie apocalypse in a major American city.
TRUTH LIVES on at https://sgtreport.tv/
Why would any sane person want to live in a Democrat-run city Philadelphia? Why live in places like Philadelphia, where two nights of rioting have resulted in what's now being described as a "total loss"?
What would any decent, law-abiding, American citizen do if they thought that a criminal injustice had been done to a fellow citizen by police officers? I'll give you three guesses, but if looting, robbing and burning down local businesses was one of your answers, guess what? You're not a decent, law-abiding American citizen. You're a supporter of domestic terror group Black Lives Matter.
Walter Wallace came at Philadelphia police brandishing a knife, and was order to stop his advance and drop his weapon, he chose to do neither of those things. Police responded by shooting him, and he later succumbed to his injuries. An investigation will reveal if the police acted rightly or wrongly in how they handled it, but one thing is for sure, Philadelphia is literally on fire for the second night in a row. And as usual, Black Lives Matter rioters are causing hundred of thousands of dollars in damage, and carting away flat screen televisions as fast as they can put their filthy hands on them. The real crime here is the Democrats who not only tolerate this, but encourage and promote it. Lawlessness has become the new normal in Philadelphia, and across America.
Riots in Democrat-Run Philadelphia Described as a 'Total Loss'
FROM BREITBART NEWS: Walter Wallace Jr., the man shot and killed by the Philadelphia police three days ago, is not George Floyd. George Floyd was lying on the ground helpless for eight minutes as a police officer, who's now been charged with third-degree murder, kneeled on his neck. Walter Wallace Jr. brandished a knife before he was shot.
But so what, right? Who cares about facts? Philadelphia is a Democrat-run city, so the terrorists in Black Lives Matter and Antifa know they can riot, loot, burn, and kill however much they wish. Oh, and injure no fewer than 30 police officers. That's not hyperbole, below is the order telling police to stand down as the domestic terrorists rioted, looted, burned, and killed.
Read More @ NowTheEndBegins.com