by Harvey Organ, Harvey Organ Blog: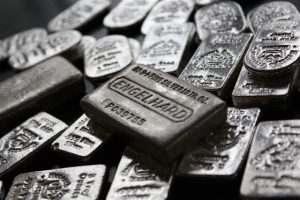 MORE TAPES ON HUNTER BIDEN/JOE BIDEN APPEAR//BOBULSKINI WILL APPEAR FOR FULL HOUR ON TUCKER CARLSON//GOLD UP $6.20 TO $1910.20//SILVER UP 18 CENTS TO $24.48//GOLD TONNAGE STANDING AT THE COMEX: 108.32 TONNES//CORONAVIRUS UPDATE THROUGHOUT THE GLOBE//AMY CONEY BARRET CONFIRMED AS SUPREME COURT JUSTICE//PHILADELPHIA RIOTS LAST NIGHT

GOLD:$1910.20  UP $6.20
Silver:$24.48 UP  $0.18   London spot price ( cash market)
your data…
Closing access prices:  London spot
i)Gold : $1908.00  LONDON SPOT  4:30 pm
ii)SILVER:  $24.36//LONDON SPOT  4:30 pm
CLOSING FUTURES PRICES:  KEY MONTHS
OCT GOLD:  1904.40  CLOSE 1.30 PM//   SPREAD SPOT/FUTURE OCT /:  $5.80- BACKWARD//
NOV GOLD  1908.20 CLOSE 1:30 PM  SPREAD SPOT/FUTURE NOV:$2.00 BACKWARD
DEC. GOLD  $1912.00   CLOSE 1.30 PM      SPREAD SPOT/FUTURE DEC   $1.80/ CONTANGO// $1.20 BELOW CONTANGO
CLOSING SILVER FUTURE MONTH
SILVER NOV COMEX CLOSE;   $24.50…1:30 PM.//SPREAD SPOT/FUTURE SEPT//  :    ( 2 CENTS CONTANGO/
SILVER DECEMBER  CLOSE:     $24.54  1:30  PM SPREAD SPOT/FUTURE DEC.       :  6  CENTS PER OZ  CONTANGO (   3 CENTS ABOVE NORMAL) CONTANGO
XXXXXXXXXXXXXXXXXXXXXXXXX
COMEX DATA
JPMorgan has been receiving gold with reckless abandon and sometimes supplying (stopping)
receiving:4/99
EXCHANGE: COMEX
CONTRACT: OCTOBER 2020 COMEX 100 GOLD FUTURES
SETTLEMENT: 1,902.700000000 USD
INTENT DATE: 10/26/2020 DELIVERY DATE: 10/28/2020
FIRM ORG FIRM NAME ISSUED STOPPED
____________________________________________________________________________________________
118 H MACQUARIE FUT 2
323 C HSBC 84
332 H STANDARD CHARTE 7
657 C MORGAN STANLEY 14 1
657 H MORGAN STANLEY 64
661 H JP MORGAN 4
690 C ABN AMRO 4 1
800 C MAREX SPEC 1
905 C ADM 16
____________________________________________________________________________________________
TOTAL: 99 99
MONTH TO DATE: 34,425
issued 0
GOLDMAN SACHS STOPPED 0 CONTRACTS.
NUMBER OF NOTICES FILED TODAY FOR  OCT. CONTRACT: 99 NOTICE(S) FOR 9900 OZ  (.3079 tonnes)
TOTAL NUMBER OF NOTICES FILED SO FAR:  34,425 NOTICES FOR 3,442,500 OZ ( 107.076 tonnes)
0 NOTICE(S) FILED TODAY FOR nil  OZ/
total number of notices filed so far this month: 2269 for 11,345,000  oz
MARGIN REQUIREMENTS INCREASE FOR SILVER
Silver margin is now at $18,700, lowering leverage to a miniscule 6.5-1. Gold margin is now $12,650, giving it a leverage of only 15-1.

BITCOIN MORNING QUOTE  $13,404  UP 343
BITCOIN AFTERNOON QUOTE.:   $13,664   UP   612 DOLLARS .
xxxxxxxxxxxxxxxxxxxxxxxxxxxxxxxxxxxxxxxxxxxxx
GLD AND SLV INVENTORIES:
WITH GOLD UP $6.20  AND NO PHYSICAL TO BE FOUND ANYWHERE:
WITH ALL REFINERS CLOSED//MEXICO ORDERING ALL MINES SHUT:   WHERE ARE THEY GETTING THE "PHYSICAL?
GLD: 1,263.80 TONNES OF GOLD//
WITH SILVER UP 18 CENTS TODAY: AND WITH NO SILVER AROUND:
NO CHANGE IN SILVER INVENTORY AT THE SLV//
SLV: 561.194  MILLION OZ./
XXXXXXXXXXXXXXXXXXXXXXXXX
Let us have a look at the data for today
xxxxxxxxxxxxxxxxxxxxxxxxxxxxxxxxxxxxxxxxxxxxxxxxxxxxxxxxxxxxxxxxxxxxxxxxxx
IN SILVER THE COMEX OI ROSE BY A GOOD SIZED 862 CONTRACTS FROM 159,221 UP TO 160,083 AND CLOSER TO  OUR NEW RECORD OF 244,710, (FEB 25/2020. THE GAIN IN OI OCCURRED DESPITE OUR CONSIDERABLE $0.18 LOSS IN SILVER PRICING AT THE COMEX. IT SEEMS THAT THE  GAIN IN COMEX OI IS  DUE TO CONSIDERABLE BANKER AND ALGO  SHORT COVERING.. COUPLED AGAINST A STRONG  EXCHANGE FOR PHYSICAL (1345 CONTRACTS). WE ALSO HAD ZERO LONG LIQUIDATION, AND A ZERO INCREASE IN SILVER OUNCES STANDING AT THE COMEX FOR OCT.  WE HAD A GOOD  NET GAIN IN OUR TWO EXCHANGES OF 2298 CONTRACTS  (SEE CALCULATIONS BELOW).
WE WERE  NOTIFIED  THAT WE HAD 1345  COMEX LONGS TRANSFERRING THEIR CONTRACTS TO LONDON THROUGH THE EFP ROUTE:  AS WE HAD THE FOLLOWING ISSUANCE:  OCT 0;  DEC:  1345, MARCH  0 FOR ZERO ALL  OTHER MONTHS  AND THEREFORE TOTAL ISSUANCE  1345 CONTRACTS. THE BANKERS ARE NOW BEING BITTEN BY THOSE SERIAL FORWARDS (EFP'S CIRCULATING IN LONDON)AS THEY ARE NOW BEING EXERCISED AND COMING BACK TO NEW YORK FOR REDEMPTION OF METAL.  THE COST TO SERVICE THESE SERIAL FORWARDS IS HIGH TO OUR BANKERS
HISTORY OF SILVER OZ STANDING AT THE COMEX FOR THE PAST 26 MONTHS.
JUNE/2018. (5.420 MILLION OZ);
FOR JULY: 30.370 MILLION OZ
FOR AUG., 6.065 MILLION OZ
FOR SEPT. 39.505 MILLION  OZ S
FOR OCT.2.525 MILLION OZ.
FOR NOV:  A HUGE 7.440 MILLION OZ STANDING  AND
21.925 MILLION OZ FINALLY STAND FOR DECEMBER.
5.845 MILLION OZ STAND IN JANUARY.
2.955 MILLION OZ STANDING FOR FEBRUARY.:
27.120 MILLION OZ STANDING IN MARCH.
3.875 MILLION OZ STANDING FOR SILVER IN APRIL.
18.845 MILLION OZ STANDING FOR SILVER IN MAY.
2.660 MILLION OZ STANDING FOR SILVER IN JUNE//
22.605 MILLION OZ  STANDING FOR JULY
10.025   MILLION OZ INITIAL STANDING IN AUGUST.
43.030   MILLION OZ INITIALLY STANDING IN SEPT. (HUGE)
7.32     MILLION OZ INITIALLY STANDING IN OCT
2.630     MILLION OZ STANDING FOR NOV.
20.970   MILLION OZ  FINAL STANDING IN DEC
5.075     MILLION OZ FINAL STANDING IN JAN
1.480    MILLION OZ FINAL STANDING IN FEB
23.005  MILLION OZ FINAL STANDING FOR MAR
4.660  MILLION OZ FINAL STANDING FOR APRIL
45.220 MILLION OZ FINAL STANDING FOR MAY
2.205  MILLION OF FINAL STANDING FOR JUNE
86.470 MILLION OZ FINAL STANDING IN JULY.
6.475 MILLION OZ FINAL STANDING IN AUGUST
55.400 MILLION OZ FINAL STANDING IN SEPT
11.355 MILLION OZ INITIALLY STANDING IN OCT.
MONDAY, AGAIN OUR CROOKS USED COPIOUS PAPER IN ORDER TO LIQUIDATE SILVER'S PRICE…AND THEY WERE SUCCESSFUL IN KNOCKING THE PRICE OF SILVER DOWN (IT FELL $0.18) ).. AND, OUR OFFICIAL SECTOR/BANKERS WERE  UNSUCCESSFUL IN THEIR ATTEMPT TO FLEECE ANY SILVER LONGS AS WE HAD A STRONG GAIN IN OUR TWO EXCHANGES (2298) CONTRACTS). NO DOUBT THE GAIN IN OI WAS DUE TO i) HUGE BANKER/ALGO SHORT COVERING.  WE ALSO HAD  ii)  A STRONG ISSUANCE OF EXCHANGE FOR PHYSICALS 2) A  ZERO GAIN IN SILVER OZ  STANDING  FOR OCTOBER, iii) GOOD COMEX GAIN AND iv) ZERO LONG LIQUIDATION. YOU CAN BET THE FARM THAT OUR BANKERS  ARE DESPERATE TO LIQUIDATE THEIR HUGE SHORT POSITIONS IN SILVER..
We have now switched to silver for our spreaders!!
FOR DETAILS ON THE SPREADING EXERCISE HERE IS A BRIEF OUTLINE:
SPREADING OPERATIONS/NOW SWITCHING TO SILVER  (WE SWITCH OVER TO GOLD ON NOV  1)
SPREADING OPERATION FOR OUR NEWCOMERS:
FOR NEWCOMERS, HERE ARE THE DETAILS:
SPREADING LIQUIDATION HAS NOW COMMENCED IN SILVER  AS WE HEAD TOWARDS THE NEW ACTIVE FRONT MONTH OF NOV.
FOR THOSE OF YOU WHO ARE NEW, HERE IS THE MODUS OPERANDI OF THE SPREADERS AND THE CRIMINAL ELEMENT BEHIND IT:
HERE IS A BRIEF SYNOPSIS OF HOW THE CROOKS FLEECE UNSUSPECTING LONGS IN THE SPREADING ENDEAVOUR;
THE SPREADING LIQUIDATION OPERATION IS NOW OVER FOR GOLD..AND WE WILL NOW MORPH INTO AN ACCUMULATION PHASE OF SPREADING CONTRACTS FOR SILVER.  THEY WILL ACCUMULATE CONSIDERABLE AMOUNT OF THE CONTRACTS AND THEN LIQUIDATE ONE WEEK PRIOR TO FIRST DAY NOTICE
MODUS OPERANDI OF THE CORRUPT BANKERS AS TO HOW THEY HANDLE THEIR SPREAD OPEN INTERESTS:
AS I HAVE MENTIONED IN PREVIOUS COMMENTARIES:
"AS YOU WILL SEE, THE CROOKS WILL NOW SWITCH TO SILVER AS THEY INCREASE THE OPEN INTEREST FOR THE SPREADERS. THE TOTAL COMEX GOLD OPEN INTEREST WILL RISE FROM NOW ON UNTIL ONE WEEK PRIOR TO FIRST DAY NOTICE AND THAT IS WHEN THEY START THEIR CRIMINAL LIQUIDATION.
HERE IS HOW THE CROOKS USED SPREADING AS WE ARE NOW INTO THE NON  ACTIVE DELIVERY MONTH OF OCT. HEADING TOWARDS THE NON ACTIVE DELIVERY MONTH OF NOV FOR GOLD:
YOU WILL ALSO NOTICE THAT THE COMEX OPEN INTEREST  STARTS TO RISE IN THIS NON ACTIVE MONTH OF OCT. BUT SO IS THE OPEN INTEREST OF SPREADERS. THE OPEN INTEREST IN SILVER WILL CONTINUE TO RISE UNTIL ONE WEEK BEFORE FIRST DAY NOTICE OF AN UPCOMING  ACTIVE DELIVERY MONTH (OCT), AND THAT IS WHEN THE CROOKS SELL THEIR SPREAD POSITIONS BUT NOT AT THE SAME TIME OF THE DAY.  THEY WILL USE THE SELL SIDE OF THE EQUATION TO CREATE THE CASCADE (ALONG WITH THEIR COLLUSIVE FRIENDS) AND THEN COVER ON THE BUY SIDE OF THE SPREAD SITUATION AT THE END  OF THE DAY. THEY DO THIS TO AVOID POSITION LIMIT DETECTION. THE LIQUIDATION OF THE SPREADING FORMATION CONTINUES FOR EXACTLY ONE WEEK AND ENDS ON FIRST DAY NOTICE."
Read More @ HarveyOrganBlog.com