by Chris Menahan, Information Liberation: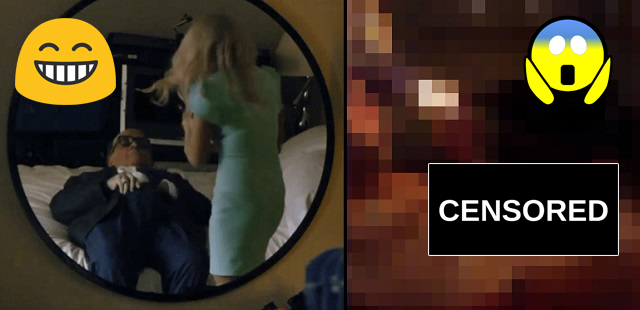 Big Tech together with the media pushed "compromising" video of Rudy Giuliani purportedly touching himself sexually to the top of their pages only to turn around days later and censor and ban everyone sharing newly-leaked compromising videos and pictures of Joe Biden's son Hunter reportedly smoking crack while having sex with an unknown woman.
TRUTH LIVES on at https://sgtreport.tv/
I just watched Hunter Biden get a foot job I think

— Cassandra Scarebanks🎃 (@CassandraRules) October 24, 2020
The Gateway Pundit reported Saturday they were suspended from Twitter just for reporting on and linking to one leaked video of Biden's crack-smoking sexcapades.
UPDATE: Twitter Suspends TGP and Bans New Report with Photo of Hunter Biden Smoking Crack with Link to Foot Sex Video — Twitter and Facebook Suspend Anyone who Reposts TGP Reporting — Just Like in Communist China! via @gatewaypundit https://t.co/hH355KHa9a

— Chuck Woolery (@chuckwoolery) October 25, 2020
Tons of people are getting locked out of their accounts and censored — even for sharing censored versions of Biden's video and censored versions of his photos.
Everyone tweeting that Hunter Biden video is getting locked out and tweets are being disappeared

Twitter also promoted a doctored video of Rudy Giuliani this week claiming it was sexual

— Jack Posobiec 🇺🇸 (@JackPosobiec) October 24, 2020
BREAKING: @ali has been locked out of his account for 12 hours by Twitter's Trust and Safety team for sharing the Gateway Pundit article reporting on the release of Hunter Biden's sex tape.

He claims the woman seen in the video is a Chinese foreign agent. pic.twitter.com/pFSYq2t7hm

— Mike Coudrey (@MichaelCoudrey) October 24, 2020
Read More @ InformationLiberation.com