by Michael Snyder, End Of The American Dream: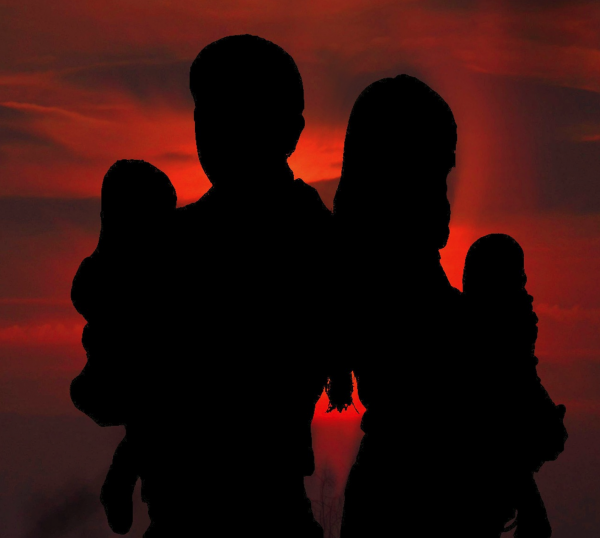 The reason why so many people are clamoring for Congress to get another stimulus bill passed is because an unprecedented number of households are in desperate financial need right now.  As you will see below, millions of Americans missed their rent or mortgage payments last month, millions missed their student loan payments, and millions are falling into poverty.  The economic downturn that was sparked by the coronavirus pandemic has stretched on far longer than most people originally anticipated, and many Americans are simply running out of money at this point.  In fact, one survey that was conducted not too long ago found that 40 percent of all households have "used up all or most of their savings" and 74 percent of families with children that make less than $100,000 a year have "experienced serious financial problems" during this crisis…
Nationwide, food insecurity has become a pervasive problem. The percentage of families with children who reported not having enough to eat more than tripled in July compared with 2019. One report found nearly half of American families lived with hunger in the summer.

Another found more than 40% of surveyed households with children had used up all or most of their savings by early August. Children in households making less than $100,000 have been especially affected: 74% of those families experienced serious financial problems.
Those are deeply alarming numbers.
If "nearly half" of U.S. families are living with hunger now, how bad will things get if the U.S. economy takes another turn for the worse?
One hard working American that has almost reached her breaking point is a 43-year-old veteran and mother of three named Kaneadsha Jones…
By early October, Kaneadsha Jones was close to giving up. It had been seven months since she or her husband had steady work. Seven months since her three school-age children, including a 14-year-old daughter with autism who is blind, nonverbal and immunocompromised, had been to school. Four months since a shooting on her block left her car and her family's rented house in north Columbus, Ohio, riddled with bullet holes and her 12-year-old daughter struggling with severe post-traumatic stress disorder.
When she received the first stimulus check from the federal government, she used it all to pay utility bills that were past due.
But since then there have been no more checks and the bills have just continued to pile up.
She continues to fight for the sake of her family, but she admits that she is really, really tired…
"I'm so tired," Jones said. "It seems nothing is getting a little better. The only thing that keeps me trying is my family."
Have you ever felt like she is feeling right now?
I think that most of us have at some point in our lives.
All across the country, unemployed workers are becoming very desperate because they are starting to exhaust their unemployment benefits and they still haven't been able to find jobs.  One such individual is a chemist in Ohio named Kate McAfee…
New research from JPMorgan Chase Institute and the University of Chicago focused on 80,000 unemployed people shows savings built up when the government provided aid is now rapidly running out, leaving people like chemist Kate McAfee fretting about their futures.

"I'm still unemployed," said McAfee, who was laid off from her job outside Cleveland back in April. "I've now exhausted my 26 weeks of unemployment here in Ohio and have moved on to the additional 13 weeks of extended benefits from the federal government."
Since the pandemic started, more than 64 million Americans have filed new claims for unemployment benefits, and every single one of those workers has a unique story.
Most of them had at least some savings, but when you are not working month after month those savings tend to disappear very quickly.
Now as we approach the holiday season a lot of people have completely run out of money and lots of bills are starting to go unpaid.
For example, it is being reported that over 6 million households didn't pay their rent or mortgage last month…
More than 6 million households failed to make their rent or mortgage payments in September, according to the Mortgage Bankers Association's Research Institute for Housing America, a sign that the economic fallout from the coronavirus pandemic is weighing on jobless Americans as Congress stalls on relief measures.
Read More @ EndOfTheAmericanDream.com