by Dave Kranzler, Investment Research Dynamics: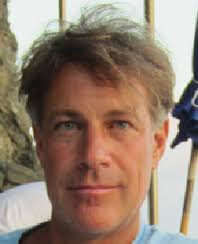 "The unsustainable will not be sustained, except through ever-increasing force and fraud." –   "Jesse,"  Jesse's Cafe Americain
Here come the greed-head Vax'ers. We know after many decades that the flu vaccine has limited – if not unverifiable – efficacy.  But Big Pharma will use its corruption and political muscle in an attempt to force the public to accept a hastily devised COVID "vaccine" – one that will have had a negligible amount of testing and proof of efficacy. And judging by the number of zombie humans wearing masks wherever they go – including in their own car with the windows closed – many sheeple will gladly accept the "vaccine."
"Pfizer CEO Albert Bourla warned on Tuesday that people who don't take the Covid-19 vaccine will become a 
'weak link' that allows coronavirus to spread." – CNBC
The commentary by Bourla is at best reprehensible.  More likely it's the propaganda of  a sociopathic misanthrope motivated by extreme greed. The Big Pharma company that brings to market a Covid "vaccine" first, regardless of whether the vaccine is proved to work at all, will reap Wrath of God profits.  Most of it funded by the Taxpayers.
The U.S. has been gradually creeping toward Totalitarianism since 1913.  The process accelerated after 9/11, when the President and Congress systematically stripped away several of the Bill of Rights.  Obama codified the Detainee Bill, removing the right of due process by anyone detained legally or illegally.  He also enabled the Too Big To Fail Banks to take control of the entire financial regulatory bureaucracy, including the Justice Department.
Where this goes next is anyone's guess.  But the path to Totalitarianism is unavoidable unless the public rallies and revolts.  Brace yourself because everything that has unfolded over the last 12 years is going to get a lot worse…
Read More @ InvestmentResearchDynamics.com