by Craig Hemke, Sprott Money: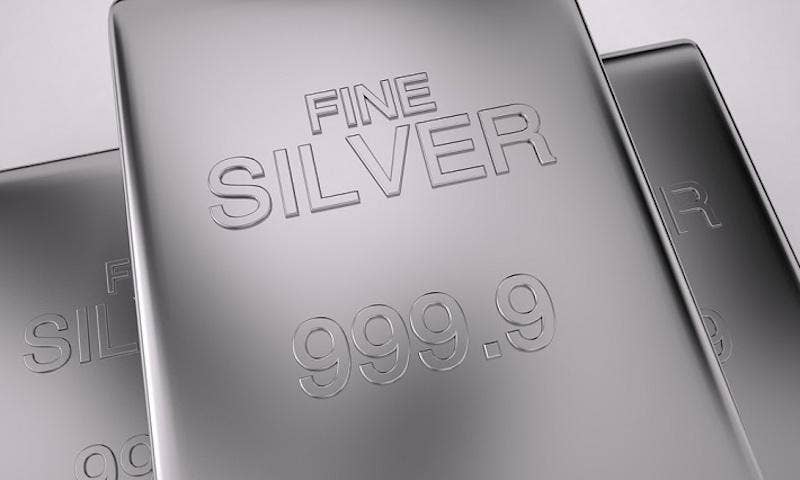 The news of convictions and settlements is now coming so fast that it can be hard to keep up. So today, let's try to list them all for you.
What you first need to know is that Bullion Bank price manipulation in the precious metals has been going on for decades. And don't think for a second that a few fines and convictions will suddenly bring all of this to an end. There's too much easy money involved for a Banker to simply walk away. Just today, as I type, we saw this latest action in COMEX silver. No other market was moving at the time, so the only plausible explanation is a massive spoof, no doubt placed by a Bullion Bank trader.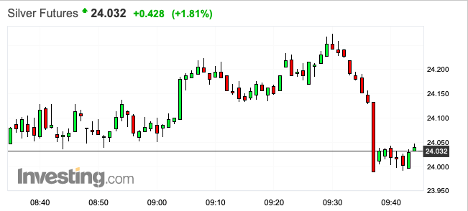 Anyway, back to the matter at hand…
About a year ago, the U.S. Department of Justice brought criminal conspiracy and racketeering charges against several JP Morgan precious metals traders, including the head of the precious metals desk, a man named Michael Nowak. Besides working for JPM, Nowak also served on the Board of Directors of the LBMA. Imagine that! We wrote about it at the time, so if you want to go back and bring yourself up-to-speed, here's the link:
In the past few weeks, there has been a flurry of activity on the active cases. First, it was reported that JPM was going to settle with the DoJ and CFTC for a record penalty. This was confirmed earlier today, and the total fine is $920,000,000.
Bloomberg has done more great work on this subject recently. Here's a post that details in plain English how the corrupt practice of spoofing made a select few people very wealthy:
More convictions will soon follow as Nowak and his crew continue to face prosecution.
But it's not just JP Morgan. It's nearly all of the Bullion Banks that engage in this activity in their attempts to profit and manipulate price at the expense of everyone else. Here's some news on Canada's ScotiaBank:
And just last weekend, news hit of actual convictions for two traders at Deutsche Bank:
So, you should now be asking yourself three things:
Will there be any recompense for regular people like you and me who have sustained losses due this criminal activity, and will the producing miners seek compensatory damages, too?
What about all of the shills in the mainstream media and newsletter community who have ardently defended The Banks and denied price manipulation for years?
Will these convictions bring an end to these corrupt trading practices and the markets in which they exist, or will it just be more of the same going forward?
Let's start with #1….
As you likely know, there are already multiple class action civil lawsuits out there. More should be forthcoming. But what is really needed is a recognition by mining executives that their "friendly Bankers" are not so friendly after all. In fact, they've been getting robbed for years! We should challenge ALL mining companies—from Kirkland Lake to Kinross to Barrick to Newmont—to immediately proceed with lawsuits designed to compensate their shareholders, who have been so clearly damaged by the criminal activity of The Banks.
As for #2…you know who these people are, so I'll dispense with naming names. However, anyone who continues to claim that "gold and silver are not manipulated" or that these are "just the actions of a few rogue traders" MUST BE IGNORED. These people DO NOT have your best interests at heart, for only a soulless, greedy sycophant would continue to spout The Bank propaganda at this point. My advice? Immediately cancel any subscription service and stop visiting any website that fails to admit and accept the obvious and proven manipulation.
Finally, #3.
Understand that these are Bankers we are dealing with, after all. As such, they will pursue PROFIT through all means necessary. The recently convicted traders will be replaced, and efforts will be made to better conceal their footprints going forward.
Additionally, we're talking about The Financial/Political Complex here, and the corruption is rampant. Do not think for a second that real change and full accountability is possible. Do I need to remind you that, to date, there have still been ZERO Banker convictions for the debacle of The Great Financial Crisis? Only losses far more significant than $1,000,000,000 and convictions of top Bank executives will bring about the type of change in which The Banks finally decide that none of this is worth the trouble and they move on. Until then, expect the rotten core of corruption to be on full display.
To that end, let's close with a full copy-and-paste of a column I posted to my TF Metals Report site on September 17, 2019. Here's the link if you just want to read it there: Abject Corruption
By now, you've heard of the indictment of three key JP Morgan employees and the charges of precious metals market manipulation. Well, I've just unearthed a nugget that will leave you speechless.
If you've been around here for a while, you'll recall my secondary role in 2012 of assisting Andrew Maguire in his quest to end the Banks' ongoing gold and silver price manipulation. Though Andy had direct evidence from two whistleblowers inside JPM…and though this evidence was officially and legally summarized and submitted to the CFTC in August of 2012…the CFTC sat on the case. Their official "silver manipulation investigation" had dragged on to its fourth year, and no end was in sight.
Then, in September of 2013, the CFTC suddenly closed the investigation and declared that there was "no viable basis to bring an enforcement action". See this: https://www.cftc.gov/PressRoom/PressReleases/pr6709-13 
The timing of this was suspect because just one day before, Andrew Maguire had appeared on The Keiser Report to disclose the information that the CFTC was seemingly ignoring. The video is below. The TFMR link posted the next day is here: Andrew Maguire on Max Keiser

Try watching this video on www.youtube.com, or enable JavaScript if it is disabled in your browser.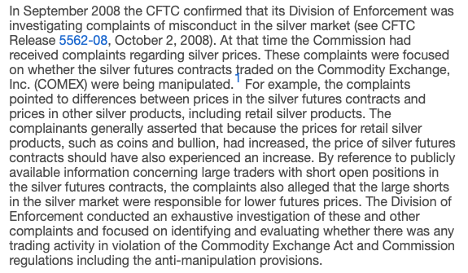 OK, so let's get back to that CFTC press release from the day they suddenly closed the investigation. Note that the investigation was handled by the CFTC's Division of Enforcement:
During the investigation, the head of the CTFC's Division of Enforcement was a man named David Meister. In a curious development, Mr. Meister quit the CFTC just one week after the silver investigation was closed. https://www.cftc.gov/PressRoom/PressReleases/pr6735-13 
But there were no worries for Mr. Meister, as he soon landed on his feet at the law firm of Skadden, Arps, Slate, Meagher & Flom LLP and Affiliates. https://www.skadden.com 
And so NOW is where we bring all of this full circle…
Please see this CNN summary of the DoJ indictments of Monday: 3 JPMorgan traders indicted in alleged pricing scheme
Did you catch it? If not, here's the excerpt you need to see: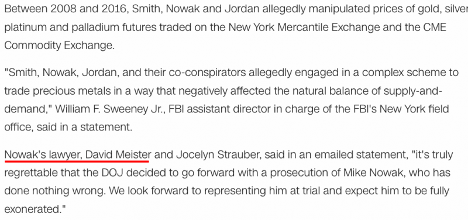 So, in summary…