by Harvey Organ, Harvey Organ Blog: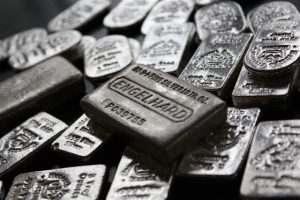 SMALL RAID TODAY IN PREPARATION FOR TOMORROW'S FOMC MEETING: GOLD UP 90 CENTS TO $1957.35//SILVER UP 11 CENTS TO $27.25//GOLD STANDING AT THE COMEX: 13.11 TONNES//CORONAVIRUS UPDATES// CHINA VS USA AND UPDATE ON TIK TOK//BIPARTISAN HOUSE COMMITTEE HAMMER OUT A 1.52 TRILLION SPENDING DEAL: GREAT FOR GOLD AND SILVER//SWAMP STORIES FOR YOU TONIGHT
GOLD:$1957.35 UP $0.90 The quote is London spot price
Silver:$27.25 UP 0.11 London spot price ( cash market)
Dave from Denver…
your data:
Closing access prices:  London spot
i)Gold : $1954.50  LONDON SPOT  4:30 pm
ii)SILVER:  $27.16//LONDON SPOT  4:30 pm
CLOSING FUTURES PRICES:  KEY MONTHS
OCT GOLD:  $1958.00  CLOSE 1.30 PM//   SPREAD SPOT/FUTURE OCT /: $0.65 CONTANGO//$3.35 BELOW NORMAL CONTANGO
DEC. GOLD  $1966.10   CLOSE 1.30 PM      SPREAD SPOT/FUTURE DEC   $8.75/ CONTANGO   ( NORMAL CONTANGO)
CLOSING SILVER FUTURE MONTH
SILVER SEPT COMEX CLOSE;   $27.25…1:30 PM.//SPREAD SPOT/FUTURE SEPT//  :    ( 0 CENT CONTANGO// 0 CENTS ABOVE NORMAL CONTANGO)
SILVER DECEMBER  CLOSE:     $27.44  1:30  PM SPREAD SPOT/FUTURE DEC.       : 19  CENTS PER OZ  CONTANGO ( 11 CENTS ABOVE NORMAL CONTANGO)
XXXXXXXXXXXXXXXXXXXXXXXXX
JPMorgan has been receiving gold with reckless abandon and sometimes supplying (stopping)
receiving today: 0/25
issued:  15
EXCHANGE: COMEX
CONTRACT: SEPTEMBER 2020 COMEX 100 GOLD FUTURES
SETTLEMENT: 1,953.100000000 USD
INTENT DATE: 09/14/2020 DELIVERY DATE: 09/16/2020
FIRM ORG FIRM NAME ISSUED STOPPED
____________________________________________________________________________________________
435 H SCOTIA CAPITAL 5
624 C BOFA SECURITIES 9
657 C MORGAN STANLEY 11
657 H MORGAN STANLEY 10
661 C JP MORGAN 15
____________________________________________________________________________________________
TOTAL: 25 25
MONTH TO DATE: 4,191
NUMBER OF NOTICES FILED TODAY FOR  SEPT CONTRACT: 25 NOTICE(S) FOR 2500 OZ  (0.0777 tonnes)
TOTAL NUMBER OF NOTICES FILED SO FAR:  4191 NOTICES FOR 419100 OZ  (13.035 tonnes)
6 NOTICE(S) FILED TODAY FOR 30,000  OZ/
total number of notices filed so far this month: 9338 for 46.690 MILLION oz
BITCOIN MORNING QUOTE  $10810  UP 160
BITCOIN AFTERNOON QUOTE.: $10,771 UP 100
GLD AND SLV INVENTORIES:
WITH GOLD UP $2.75 AND NO PHYSICAL TO BE FOUND ANYWHERE:
WITH ALL REFINERS CLOSED//MEXICO ORDERING ALL MINES SHUT:   WHERE ARE THEY GETTING THE "PHYSICAL?
A SMALL WITHDRAWAL OF .43 TONNES TO PAY FOR FEES (INSURANCE/STORAGE COSTS ETC)
GLD: 1,247.57 TONNES OF GOLD//
WITH SILVER UP $0.11  TODAY: AND WITH NO SILVER AROUND:
A HUGE DEPOSIT OF 2.793 MILLION OZ INTO THE SLV..
RESTING SLV INVENTORY TONIGHT:
SLV: 558.749  MILLION OZ./
XXXXXXXXXXXXXXXXXXXXXXXXX
Let us have a look at the data for today
xxxxxxxxxxxxxxxxxxxxxxxxxxxxxxxxxxxxxxxxxxxxxxxxxxxxxxxxxxxxxxxxxxxxxxxxxx
IN SILVER THE COMEX OI ROSE BY A FAIR 712 CONTRACTS FROM 161,083 UP TO 161,795, AND CLOSER TO OUR NEW RECORD OF 244,710, (FEB 25/2020. THE  GAIN IN OI OCCURRED WITH OUR  $0.47 RISE IN SILVER PRICING AT THE COMEX. IT SEEMS THAT THE GAIN IN COMEX OI IS  DUE TO ATTEMPTED BUT FAILED BANKER  SILVER SHORT COVERING..  COUPLED AGAINST A STRONG EXCHANGE FOR PHYSICAL :   ZERO  LONG LIQUIDATION, A STRONG INCREASE IN SILVER OZ  STANDING  AT THE COMEX FOR SEPT.  WE HAD A STRONG NET GAIN IN OUR TWO EXCHANGES OF 2481 CONTRACTS  (SEE CALCULATIONS BELOW).
Read More @ HarveyOrganBlog.com