by Chris Menahan, Information Liberation: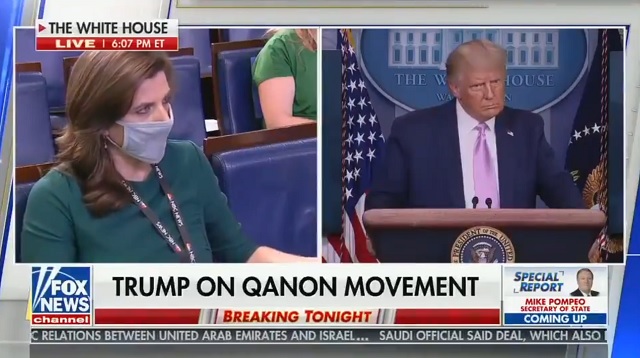 President Trump declined to throw his Q-Anon-believing supporters under the bus on Wednesday after a journo whined that they believe he is "secretly saving the world" from a "cult of pedophiles and cannibals."
"Is that supposed to be a bad thing?" Trump responded.
Perfect answer to the "Q Anon" question.

People who spent the last four years claiming Trump is a secret KGB agent don't get to lecture conservatives about conspiracy theories.pic.twitter.com/JTcOQMLVza

— Michael Knowles (@michaeljknowles) August 19, 2020
JOURNO: "Q-Anon believes you are secretly saving the world from this cult of pedophiles and cannibals. Are you behind that?"
TRUMP: "I haven't heard that. Is that supposed to be a bad thing or a good thing? If I can help save the world from problems, I am willing to do it. I'm willing to put myself out there. And we are actually, we're saving the world."
You have to admit any other politician would have just thrown them under the bus.
¡Jeb! threw a tantrum:
Why in the world would the President not kick Q'anon supporters' butts? Nut jobs, rascists, haters have no place in either Party. https://t.co/uWIMg7clJz

— Jeb Bush (@JebBush) August 19, 2020
I think Whitney Webb had a good take on Q-Anon earlier this year: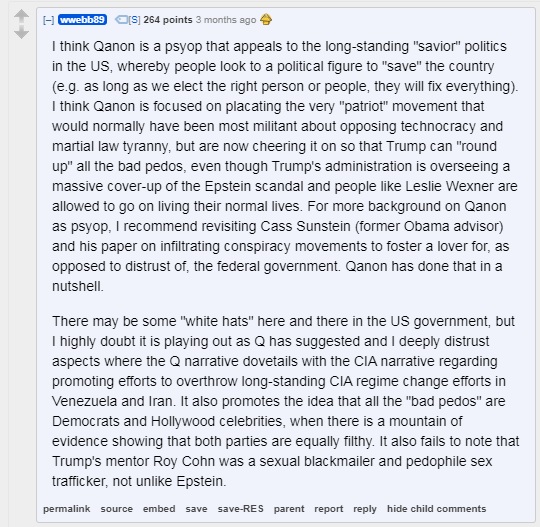 Read More @ InformationLiberation.com